Baby sleeps through Chelsfield Lakes Ladies golf boom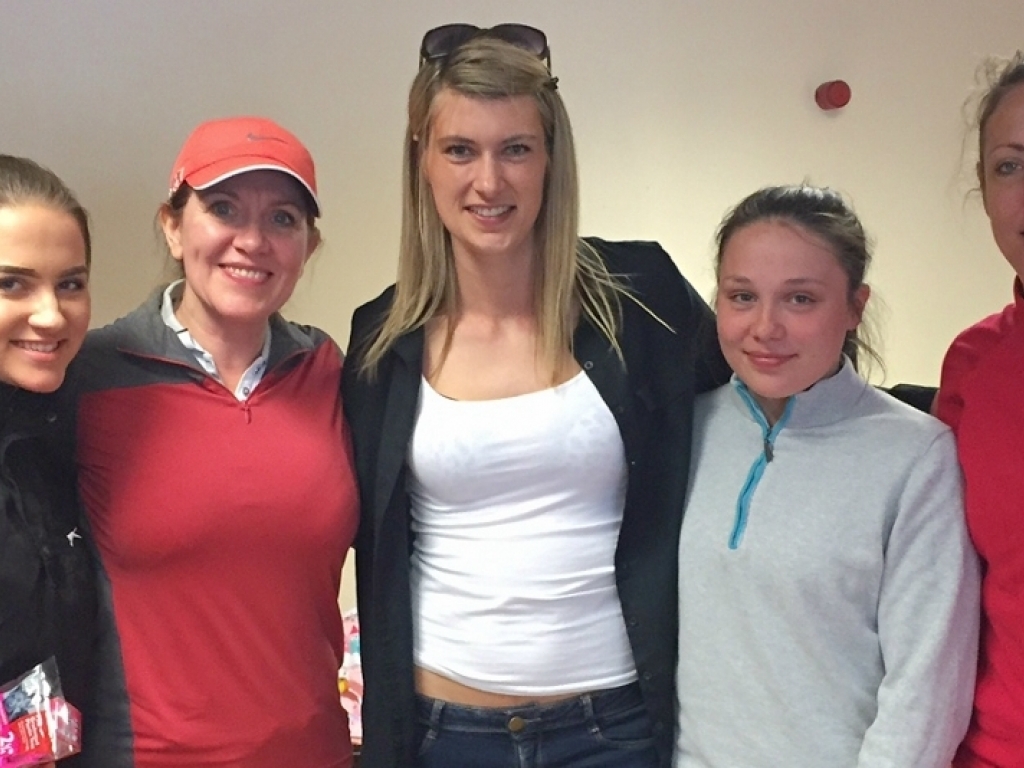 Chelsfield Lakes introduced their newest female golfer to their latest Ladies Beginners Fun Day – a six-week-old baby.
Jeorgie – the new daughter of club professional Jemma Aldridge – was clearly overcome by the excitement as she then slept through the prize-giving presentation while 24 new golfers continued to take their baby steps in the game.
But the initiative to attract more women golfers, driven by Aldridge at the popular club in Orpington, Kent, has seen the group continue to grow as golfers turn up for regular coaching sessions and to learn the sport with their weekly roll-up.
The first Ladies Beginners Fun Day of 2017 saw further success for Chelsfield Lakes' youngsters as 15-year-old pair Catherine Penfold and Joley Buckland joined up with Suzanne Church and Gillian Pile to take the team honours in the nine-hole competition.
Jane Kee delivered a stunning victory for the in the individual competition as she shot a superb gross 36 off her 19 handicap for a nett 17, which saw the handicap committee making hasty arrangements in time for the next competition on June 4.
Head professional Matt Barber said: "It's brilliant see the interest in the event and we're looking forward to seeing more women golfers getting involved in the future.
"Jemma has done a fantastic job and we've seen the interest continue to increase massively over the past few months. The ladies are eagerly awaiting her return from maternity leave but it was great of her to come down to present the prizes, although Jeorgie decided she would rather take a nap at that point!
"It's not a serious competition and the handicaps are based on playing ability – but we will have a very close look at a few for next time. Jane will certainly not be playing off 19 again after a round like that!
"But it's just good fun with a friendly atmosphere and is open to anyone who wants to turn up. Most importantly, it gets women interested in playing golf."
The club's Academy Membership – open to both women and men – costs £500 per year alongside enrolment on the club's coaching programme and has also grown in recent times as beginners are given tuition and course experience as they take up the game.
Barber said: "We are always delighted to welcome those who want to get into golf or just want to give it a try to see if they enjoy it. We see a lot of those people coming back and we hope that continues."
For further information, visit www.chelsfieldlakes.co.uk, email: pro@chelsfieldlakes.co.uk or telephone call 01689 896 266.