Atwal ends title drought in Dubai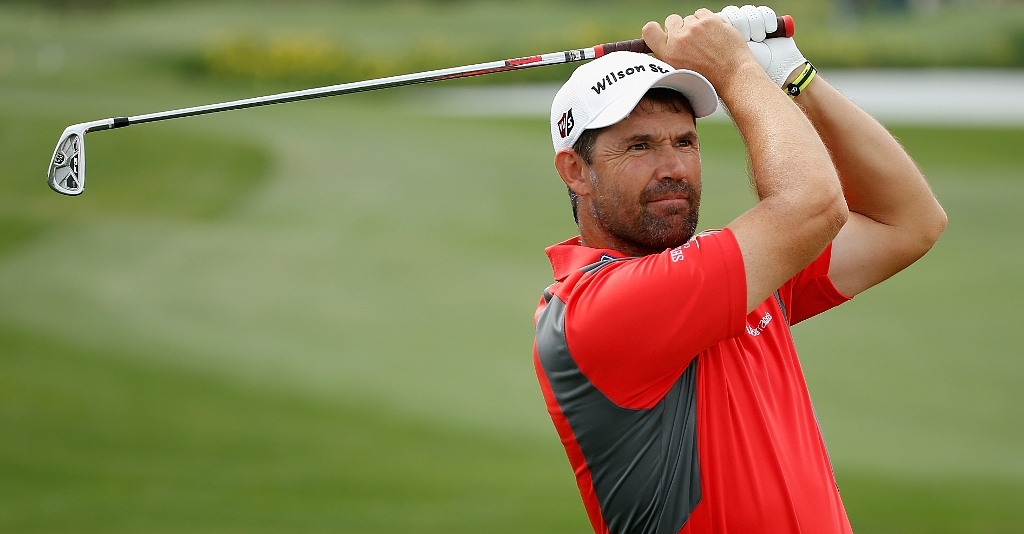 India's Arjun Atwal ended a frustrating four-year title drought by winning the inaugural Dubai Open by one stroke on Sunday after Korean teenager Wang Jeung-hun bogeyed the final hole.
Atwal, a former Asian Tour number one, trailed by one heading into the par five 18th hole at the magnificent Els Club Dubai but emerged victorious with a closing birdie while a nervous Wang posted a six following a wayward second shot which ended in a bush.
The 41-year-old Indian, one of four overnight leaders at the final tournament of the 2014 Asian Tour season, ended the day of high drama by signing off with a six-under-par 66 and a winning total of 16-under-par 2727 while Wang carded for a 67. Scotsman Simon Yates took third place following a 68.
"This one feels really special," beamed Atwal, whose last victory came at the 2010 Wyndham Championship on the PGA Tour.
"I think the last time I won on the Asian Tour was 2008 (Maybank Malaysian Open). I've gone through some really tough times the last few years with injuries and losing my card on the PGA TOUR and all that stuff. It was at a point where I almost wanted to quit. Thanks to a few of my family and friends, I didn't, and here we are."
After opening his week with a 73, Atwal said his putting clicked that he needed only 27, 24 and 25 putts over the last three rounds after taking 34 strokes on day one. "I just found a little something in my putting. I adjusted to something that I used to do because the greens in Asia are a little bit slower than the ones I'm used to on the PGA TOUR. Just making that adjustment got me rolling the ball a little bit better, so I made some putts," he said.
Atwal paid tribute to Wang, who looked so much in control of the final round before dropping those late bogeys to hand the Indian his eighth Asian Tour title and the top cheque of US$90,000.
"It was like just more relief than anything else that the day is over. I was feeling a little bit with my nerves but it was a gift today. I haven't won a tournament like this where someone has actually gifted it to me. I got lucky," said Atwal.
"He's a great young player. I couldn't believe he's only 19. He's old enough to be my son. It's a tough loss for him but I'm sure he's going to win a lot," added the Indian, who has played on sponsors' invitations in his last five tournaments on the Asian Tour.
The-19-year-old Wang, who has not missed a single cut this season, produced a flawless outward 31 and led by three shots at one stage before his late blemishes. He opened the door for Atwal with a second bogey of the day on 17 when he three-putted before missing a 10-foot par attempt on the last hole.
"I had a lot of pressure. I just tried my best. I don't have any regret. I think I did my best," said Wang. "I just tried to play my game, but I cannot do that because of the pressure."
The Korean youngster paid dearly for a poor three wood second shot into the final green which ended up in a bush in the desert wasteland and failed to get up and down to force a play-off. "I tried to cut the shot into the green because if I swing a poor shot, it's over. I'm trying to control the ball," he said. "I'm still happy with my season. I hope to learn from this."
Darren Clarke of Northern Ireland started the day one off the lead but was never a factor as he signed off with a 72 for tied 15th place.