Allenby fires caddie mid-round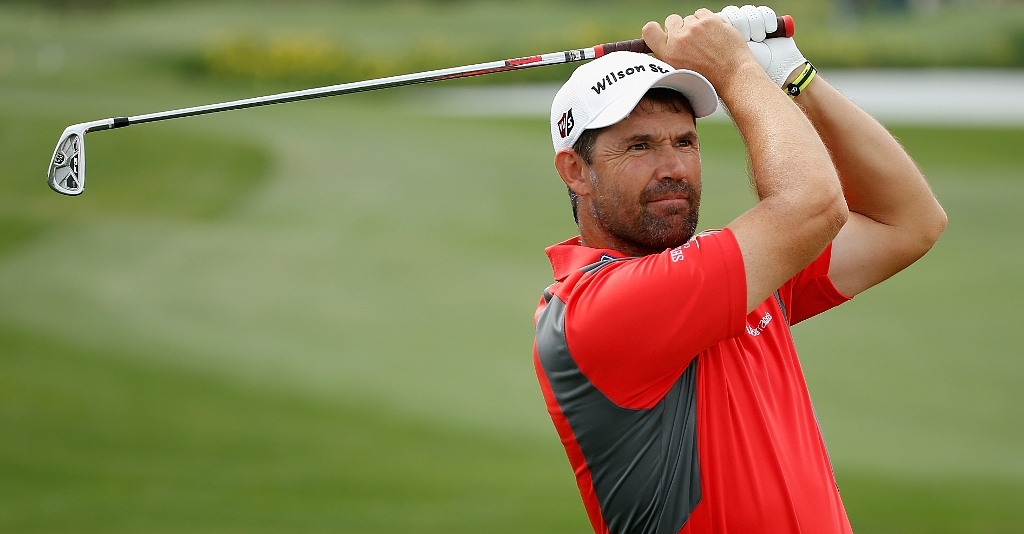 Australian Robert Allenby fired his caddie in the middle of his opening round at the Canadian Open after the pair got into a disagreement.
Allenby and his caddie, Mick Middlemo, got into an argument at the par-five 13th hole, which was Allenby's fourth hole of the day, when Middlemo advised him to use an eight-iron rather than the seven-iron that Allenby suggested. Allenby, who had already copped a penalty stroke off the tee, took his caddie's advice and promptly found himself short and in a creek.
It was then that things really kicked off.
The pair's recollection of events differ somewhat, with Allenby claiming that Middlemo was the aggressor in the situation while Middlemo claimed the opposite.
Speaking after his round, Allenby gave this account: "I said to him, 'You know this happens every week. This has happened for like the last three or four or five months. We keep making bad mistakes and you're not helping me in these circumstances.'"
"And he just lost the plot at me. He just told me I could go eff myself. And I said, 'Look, you need to slow down. I mean just calm down.' And then he just got right in my face as if he wanted to just beat me up. I said, 'Stop being a such and such and calm down and get back into the game.'
"And he just got even closer and closer and I just said, 'That's it, you're sacked.' I said, 'I will never have you caddie ever again.' And we never spoke for the rest of the (first nine) and when we got to 18 we walked off and he said some smartass remark to me and I said, 'You don't deserve to be caddying out there.' And he just got right in my face and threatened me so I said, 'Go.' So he left."
Middlemo saw things a bit differently.
"Robert's a pretty highly strung individual and he hasn't been playing great of late," Middlemo told SEN radio.
"We had a discussion about a club, then of course I copped the wrath of that.
"Then unfortunately the personal insults started. I've been called a bad caddie…but when the personal insults come in and you're being called a fat so-and-so…I got a little bit peeved by it and then the third time he said it I walked up to him and basically said 'I dare you to say that to me again'.
"He didn't say it again. There was never going to be any violence…I was just going to put the bag down, get my gear and leave.
"I basically said on the 13th hole 'you don't have to worry about it because I won't be here tomorrow' and he said 'you're right, because I definitely won't have you back'."
Allenby had carried his own bag to the 18th green, but was assisted from that point on by a helpful fan. Their partnership began with a birdie at the first, but soon went south, with the Australian slumping to four straight bogeys from the fourth to the seventh.
The 44-year-old finished his tumultuous day with a nine-over round of 81 that sees him in a share of last.