2013 Grand Final review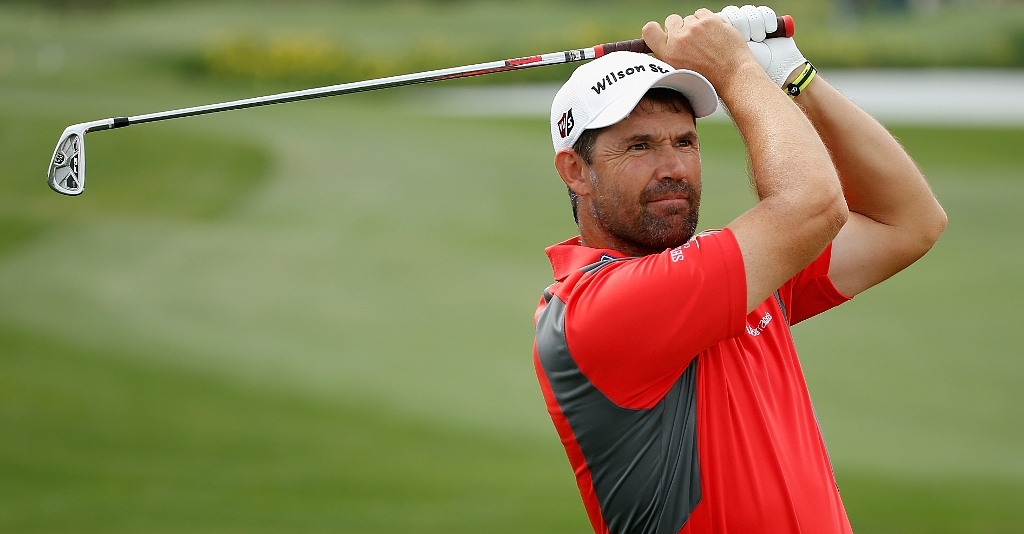 The Dubai Festival City Grand Final concluded with a fine victory for India's Shiva Kapur, but the winner is never the only story at the event …
Life on tour
In 25 years of existence the tour has proved, by the sheer number of successful graduates, that it has fulfilled one of its original aims: to provide young (and sometimes not so young) professionals with the opportunity to experience the rigours of tour golf and life on the road.
Here are a few thoughts on that subject from recent graduates:
"It teaches you so much – not just about the game itself, but you learn a lot about yourself as a person and how you handle the lifestyle of hotels, airports, hire cars and all that goes with it. A lot of guys don't realise how tough that life can be." – Justin Rose
"On the Challenge Tour you play four rounds every week, you travel really long distances from week to week and that really helps to prepare you for the European Tour." – Martin Kaymer
"You learn how to win. You don't get many chances to be leading a tournament on any tour so it's great to get that experience to close out the win." – Edoardo Molinari
New venue
After eight years in Italy the tournament followed its big brother the European Tour to Dubai and the Al Badia GC proved a popular venue. The weather was swelteringly hot, the course a fine test and the food was so exceptional winner Shiv Kapur went out of his way to thank the chefs in his champion's speech at the closing ceremony.
Challenge Tour conundrum
Kapur also had the wherewithal to note that, unlike winners of other tournaments, he hoped never to return to the event (if not the course). It is inevitable that many graduates will drop back to this level, but they all hope not to, however much they enjoy it. And it is quite clear that there is a strong sense of community on the circuit. Even players who missed out on a top 15 spot were quick to congratulate those who did and staff were patting those players on the back whilst at the same time saying, "I'm going to miss you next year, pal."
The coolest man in Dubai
France's Francois Calmels, who sort of took the week off (he finished last) and relied on not being overtaken in the rankings. There is something deliciously French about his laid-back demeanour. He looks like he might have been in the Foreign Legion, albeit the Carry On Follow That Camel version of it.
Probably hates Grand Final
England's Sam Walker? This was his tenth visit to the Grand Final and he has only once finished inside the top 15 of the rankings. This year might have been even more cruel because he actually birdied his last three holes in the final round, which must have given him hope of having clung on to a spot in the top 15. But Jamie McLeary, in earning a tie for second, just pipped him at the post.
Told off by mum
One of the features of Grand Final is the presence of family and friends, supporting the players as they near the big prize. Dutchman Tim Sluiter had his parents and girlfriend treading the fairways and it led to an interesting moment on the ninth tee. Sluiter pushed his drive into water, swiped his club in anger and then uttered a quick and angry swear word, whereupon his mum countered with a very funny: "Tim! Shoooosh!"
Player notes
The likes of Jose-Filipe Lima and Shiv Kapur will be familiar to European Tour fans, but what of the graduates who are less well known? Here are a few pointers:
Andrea Pavan (Italy) – in 2011 he graduated from Challenge Tour as Grand Final champion, this year he moves up to the European Tour as number one in the rankings. His next challenge? To retain his card, as he failed to do in 2012. He is still working on swing changes and admits that 2012 was hampered by a tendency to change putter and clubs too much, something that is easier done on the main tour with so many manufacturers and options available at every venue.
Johan Carlsson (Sweden) – many talk of him as long from the tee, but the man himself is not so sure. "No, I'm not a big hitter. I think my strength is the short game." He credits superb putting with the run of form that swept him to fifth in the rankings. It is noticeable that he likes to play half shots, so maybe doesn't fit the stereotype of the one-dimensional Swedish player.
Daan Huizing (the Netherlands) – the 2012 British Amateur champion is the player some expect to thrive most next season (other than Brooks Koepka). There is nothing obviously exceptional about his swing (indeed it is very technical and deliberate), but his determination and demeanour are admired across the board. He likes winning and is not afraid of the finishing line. Wasn't keen on the greens in China, Oman and Dubai.
Adrian Otaegui (Spain) – his driving is highly rated on tour and his stats from his rookie year on the European Tour in 2012 bear that out: he ranked second for Driving Accuracy.
Sihwan Kim (South Korea) – an ebullient Korean with a reputation for big hitting from the tee and hot spells with the putter. Based in Orlando, Florida.
Tyrrell Hatton (England) – qualified for the main tour with a run of excellent end-of-season form that was based on the ability to go on birdie rushes when the putter got hot.
Nacho Elvira (Spain) – at the closing ceremony Andrea Pavan, as number one, gets to read out the names of the other graduates who then join him on a small stage. When he read out Elvira's name a big smile spread across his face. Why? For one reason they are friends, having roomed together at university in the States. For a second a Pavan putting lesson turned Elvira's season around in August. Since then he had six top ten finishes and one win (the Foshan Open in China).
Jamie McLeary (Scotland) – the 32-year-old worried that he would never progress to the main tour but now he has the chance to follow in the footsteps of fellow Scots Craig Lee and Chris Doak, both golfers who took their time to reach the European Tour but have enjoyed their time there when they finally made it. A consistent performer who plots his way round a course rather than overpowers it.