Your honour, Miguel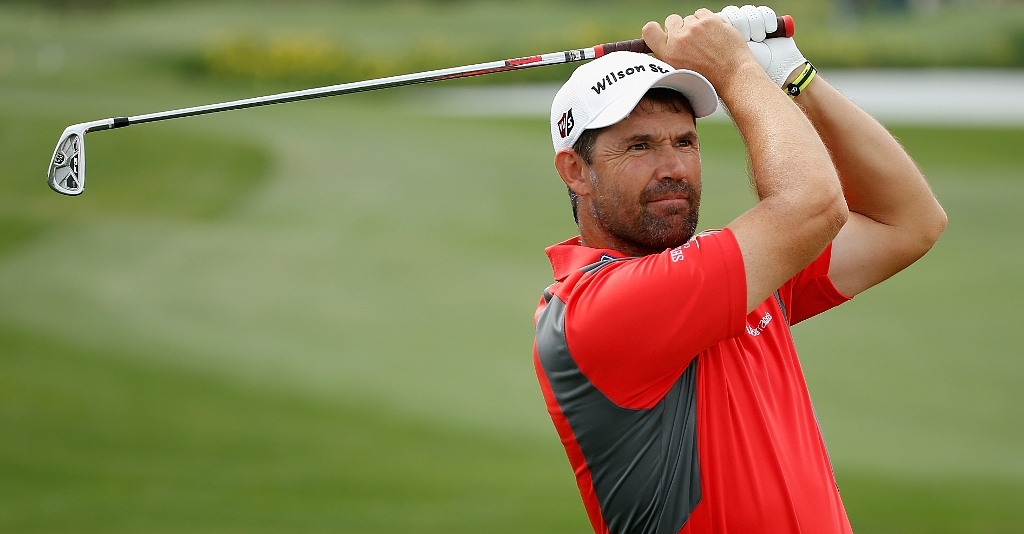 Miguel Angel Jimenez will take the first shot at this year's Vivendi Seve Trophy to honour the late Seve Ballesteros.
Miguel Angel Jimenez will take the first shot at the 2011 Vivendi Seve Trophy on this Thursday morning to honour the late Seve Ballesteros.
Traditionally the visiting team, in this case Britain and Ireland, are invited to hit the first shot at the tournament, but both teams have agreed that a Spaniard should be given the honour this year.
That Spaniard will be Jimenez and he will be the first man to step onto the first tee at the St. Nom La Breteche course in Paris today.
"Seve is the reason this tournament exists and after his passing away a few months ago, I and everybody felt that paying a tribute to the man would be something very important," Continental Europe captain Jean Van de Velde said
"We decided there would be a Spaniard hitting the first shot of the tournament and who better than his good friend Miguel Angel Jimenez."
Britain and Ireland skipper Paul McGinley was happy to go along with Van de Velde, adding: "It was Jean's idea and a very good one. I was very happy to roll in behind it."
Jimenez, at 47 the oldest member of the European team, will be partnered by compatriot Pablo Larrazabal, one of the youngeast in the opening fourballs, with the Spanish duo taking on England's Simon Dyson and Jamie Donaldson of Wales.
Sweden's Peter Hanson and France's Raphael Jacquelin are up against with Ross Fisher and Scott Jamieson in the second match, with Lee Westwood, at World No 2, the higest ranked player in the battle, teamed with fellow Worksop golfer Mark Foster, and not fellow Ryder Cup veteran Darren Clarke as would have been expected, for the third match against Dane Anders Hanson and Italian Francesco Molinari.
Clarke has been paired in the fouth match with English Vivendi Trophy rookie David Horsey for the duel against Europe's Nicolas Colsaerts of Belgium and Italian Matteo Manassero. The Italian whizz kidd, at 18, will be the youngest ever Seve Vivendi rookie.
Last out on Thursday morning will be the Scandinavian pairing of Thomas Bjorn and Alex Noren who come up against the English duo of Ian Poulter and Robert Rock.
Explaining the reasons behind his pairings, McGinley said: "I decided on the first day it was important the rookies in the team all have experienced players with them. That's… why I broke Lee and Darren up.
"I'm very much aware of how formidable this European team is. It's probably the strongest team they have ever produced, so we are under no illusions whatsoever that we are going to have to play extremely well if we want to win."
Thursday's pairings:
1 Jimenez/Larrazabal v Dyson/Donaldson
2 Hanson/Jacquelin v Fisher/Jamieson
3 Hansen/Molinari v Westwood/Foster
4 Manassero/Colsaerts v Clarke/Horsey
5 Bjorn/Noren v Rock/Poulter