Yi surprises even herself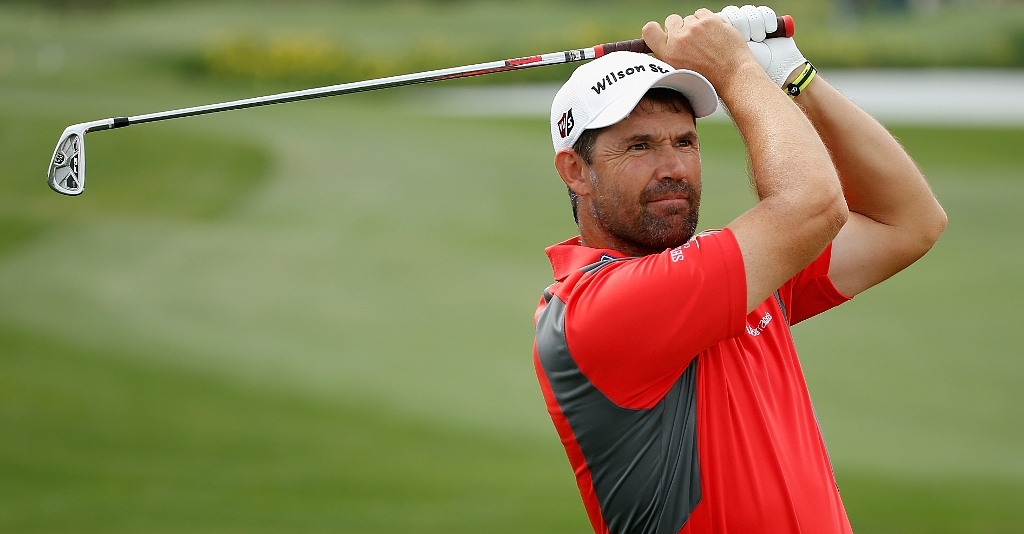 Unsung Eunjung Yi stayed so focused on her game, she had no idea she had emerged as a runaway leader at the Jamie Farr.
Unsung Eunjung Yi stayed so focused on her game, she had no idea she had emerged as a runaway leader after Saturday's 3rd round of the Jamie Farr Owens Corning Classic
"I'm the leader?" she asked with unpretentious amazement when learning that her stunning eight-birdie, one-eagle 10-under 61 had fired her into a substantial lead with an 18-under 195.
"Really? I didn't know that. By four strokes. Wow?"
Fellow Korean Song-Hee Kim, shot a 64, and first-round leader Morgan Pressel, a 67, to finish the day tied for second with a 14-under total.
If the 21-year-old was in awe at her lofty place on the leaderboard and the fact that she had just carded the lowest third-round score in the tournament's 21-year history, it was hardly surprising.
Yi, who has never finished better than a tie for 11th in her 23 LPGA Tour events to date.
"I like this course. I can shoot very good," she said, declining the use of a translator. "We have more holes tomorrow. I'll stay focused."
Yi grew up in South Korea but now lives in San Diego where her father runs a Korean restaurant.
"If I win, my dad will give everyone a free meal," she said with a laugh.
After starting the day tied for seventh and three shots behind third-round leaders Sarah Kemp and Laura Diaz, Yi birdied four holes on the front side and then started the back by holing a 110-yard pitching wedge from the fairway for eagle.
"I thought it was a little short but it went in the hole," she said.
She then birdied holes 12, 13, 16 and 17 — and nearly did the same on two other holes. She could easily have matched defending champion Paula Creamer's course and tournament record 60 set in last year's first round, but lipped out with a 5-foot birdie putt on the closing par-5.
"My putting is always bad, but today was different," said Yi who needed just 22 on Saturday as she claimed a spot in her first Women's British Open during qualifying over the opening 36 holes of the Farr.
Pressel, a major winner chasing her third career win and first of the year, too often edged the hole with her birdie attempts in her bogey-free round, but believes she is not yet out of the race.
"There are a lot of us who still have a chance," she said. "We've seen that three days in a row, where someone has gone crazy and made a lot of putts."
Sweden's Mikaela Parmalid, who teed off more than 4 hours before the last group and shot a 62 to jump from a tie for 54th on Friday to grab the early lead on Saturday being overtaken by Yi, Kim and Pressel
At 12-under Parmalid was tied with.World No 2 Yani Tseng (65), Kemp (70), Shanshan Feng (65), Suzann Pettersen (67), Jiyai Shin (68), and Seon Hwa Lee (68).
World No 1 Lorena Ochoa is seven shots off the pace after a 67 and Michelle Wie, bidding for her first win since getting her tour card late last year, is a further two shots back after carding a 70.
ALL THE THIRD ROUND SCORES
(USA unless stated, par 71):
195 Eunjung Yi (Kor) 68 66 61
199 Morgan Pressel 64 68 67, Song-Hee Kim (Kor) 64 71 64
201 Seon Hwa Lee (Kor) 70 63 68, Ji-Yai Shin (Kor) 66 67 68, Ya-Ni Tseng (Tai) 68 68 65, Mikaela Parmlid (Swe) 69 70 62, Sarah Kemp (Aus) 68 63 70, Suzann Pettersen (Nor) 65 69 67, Shanshan Feng (Chn) 68 68 65
202 Natalie Gulbis 68 65 69, Lorena Ochoa (Mex) 67 68 67
203 Jin Joo Hong (Kor) 68 67 68, Cristie Kerr 66 71 66, Wendy Ward 70 66 67, Russy Gulyanamitta (Tha) 67 70 66, Soo-Yun Kang (Kor) 69 66 68, Moira Dunn 70 67 66, Nicole Castrale 70 66 67, Helen Alfredsson (Swe) 67 70 66, Janice Moodie (Sco) 67 69 67
204 Jee Young Lee (Kor) 66 69 69, Michelle Wie 65 69 70
205 Lindsey Wright (Aus) 66 68 71, Jennifer Rosales (Phi) 71 69 65, Sun Young Yoo (Kor) 68 72 65, Shi Hyun Ahn (Kor) 68 72 65, In-Bee Park (Kor) 66 71 68, Michele Redman 67 70 68, Jane Park 69 66 70, Jimin Jeong 69 70 66, Laura Diaz 64 67 74, Allison Hanna-Williams 67 68 70
206 Ai Miyazato (Jpn) 69 69 68, Rachel Hetherington (Aus) 72 66 68, Anna Nordqvist (Swe) 67 70 69, Meena Lee (Kor) 68 71 67, Sophie Gustafson (Swe) 68 70 68, Allison Fouch 70 70 66, Candie Kung (Tai) 68 72 66
207 Il Mi Chung (Kor) 68 68 71, Young Kim (Kor) 70 67 70, Hee-Won Han (Kor) 69 66 72, Reilley Rankin 68 70 69, Maria Hjorth (Swe) 68 68 71, Karine Icher (Fra) 68 69 70, Ashleigh Simon (Rsa) 67 69 71, Shiho Oyama (Jpn) 71 69 67, Momoko Ueda (Jpn) 71 69 67, Se Ri Pak (Kor) 70 67 70, Birdie Kim (Kor) 69 67 71, Karin Sjodin (Swe) 69 68 70, Kyeong Bae (Kor) 70 64 73, Katherine Hull (Aus) 68 69 70
208 Sung Ah Yim (Kor) 68 68 72, Silvia Cavalleri (Ita) 69 69 70, Chella Choi (Kor) 67 72 69, Eun Hee Ji (Kor) 68 69 71, Brandi Jackson 71 68 69, Meaghan Francella 67 72 69
209 Irene Cho 70 69 70, Na Yeon Choi (Kor) 73 67 69, Beth Bader 67 72 70, Anna Grzebien 71 67 71, Angela Stanford 67 73 69, Brittany Lang 72 68 69, Kris Tamulis 72 68 69
210 Minea Blomqvist (Fin) 66 71 73, Jimin Kang (Kor) 69 69 72, Haeji Kang (Kor) 72 67 71, Amy Yang 71 68 71, Kris Tschetter 67 67 76, Christina Kim 70 68 72, Meredith Duncan 71 69 70
211 Jeanne Cho-Hunicke 69 70 72, Katie Futcher 70 70 71, Jeong Jang (Kor) 71 68 72
212 Na Ri Kim (Kor) 67 73 72, Anna Rawson (Aus) 71 69 72
213 Heather Bowie young 71 69 73, Juli Inkster 69 71 73, Hye Jung Choi (Kor) 68 70 75
214 Eva Dahllof (Swe) 71 69 74