Yi holds nerve for Classic win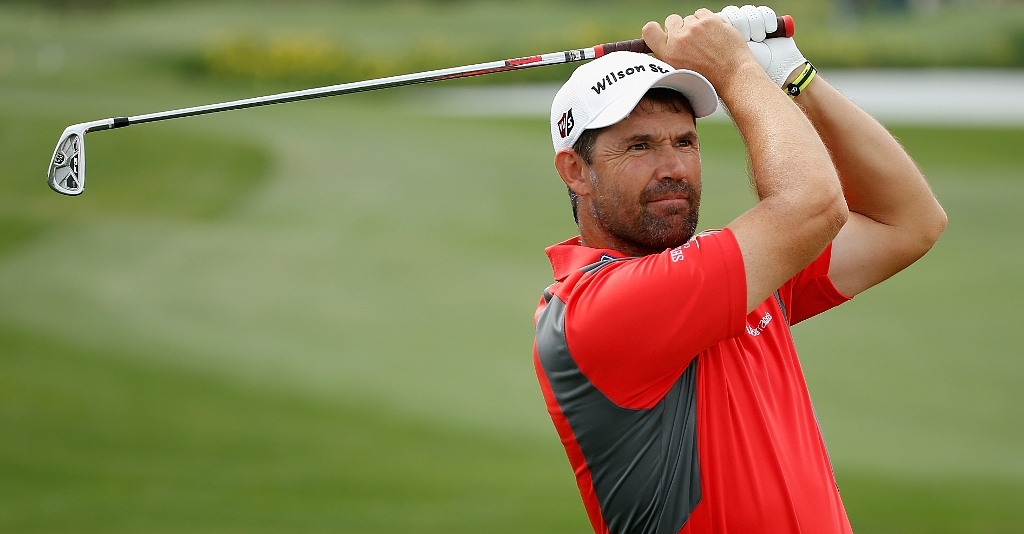 Eunjung Yi won the LPGA Tour Jamie Farr Owens Corning Classic title after beating Morgan Pressel in a play-off.
Eunjung Yi claimed the LPGA Tour Jamie Farr Owens Corning Classic title in a play-off with Morgan Pressel, despite surrendering a four-stroke lead earlier in the day.
Yi could not reproduce her fireworks from Saturday, when she produced the round of the weekend – a 10-under 61 – to put herself in control.
On Sunday she could manage just a two-birdie, two-bogie level-par round of 71 to finish 18 under for the tournament, while Pressel carded a 67 to close the gap.
The South Korean was under pressure from Pressel, who began the day tied for second, for much of the round, but back-to-back bogeys at the 13th and 14th appeared to have undone much of the American's good work.
However, a birdie at the 16th and an eagle at the par-five 17th brought her back on terms with the South Korean, who bogeyed the 16th – and that was how it remained until the end of the round.
Her fightback was in vain, however, as Yi held her nerve to claim the title in the play-off with a birdie on the 18th.
The win also means Yi qualifies for next week's US Women's Open.
Michelle Wie produced the round of the day – a seven-under 64 – to claim a share of third two strokes behind the leading pair, along with South Korean pair Seon Hwa Lee and Song-Hee Kim, who fired four under and two under respectively.
Collated final-round scores & totals (USA unless stated, par 71):
266 Eunjung Yi (Kor) 68 66 61 71 (Eunjung Yi won at the first play-off hole), Morgan Pressel 64 68 67 67
268 Seon Hwa Lee (Kor) 70 63 68 67, Michelle Wie 65 69 70 64, Song-Hee Kim (Kor) 64 71 64 69
269 Ya-Ni Tseng (Tai) 68 68 65 68, Suzann Pettersen (Nor) 65 69 67 68
270 Lindsey Wright (Aus) 66 68 71 65, Mikaela Parmlid (Swe) 69 70 62 69, Lorena Ochoa (Mex) 67 68 67 68, Nicole Castrale 70 66 67 67
271 Wendy Ward 70 66 67 68, Sarah Kemp (Aus) 68 63 70 70, Allison Fouch 70 70 66 65, Helen Alfredsson (Swe) 67 70 66 68, Janice Moodie (Sco) 67 69 67 68
272 Ji-Yai Shin (Kor) 66 67 68 71, Anna Nordqvist (Swe) 67 70 69 66, Cristie Kerr 66 71 66 69, Allison Hanna-Williams 67 68 70 67
273 Natalie Gulbis 68 65 69 71, Shi Hyun Ahn (Kor) 68 72 65 68, Se Ri Pak (Kor) 70 67 70 66, Eun Hee Ji (Kor) 68 69 71 65
274 Hee-Won Han (Kor) 69 66 72 67, In-Bee Park (Kor) 66 71 68 69, Karine Icher (Fra) 68 69 70 67, Kyeong Bae (Kor) 70 64 73 67
275 Jennifer Rosales (Phi) 71 69 65 70, Rachel Hetherington (Aus) 72 66 68 69, Birdie Kim (Kor) 69 67 71 68, Katherine Hull (Aus) 68 69 70 68
276 Minea Blomqvist (Fin) 66 71 73 66, Chella Choi (Kor) 67 72 69 68, Reilley Rankin 68 70 69 69, Candie Kung (Tai) 68 72 66 70, Ai Miyazato (Jpn) 69 69 68 70, Na Yeon Choi (Kor) 73 67 69 67, Jimin Jeong 69 70 66 71, Soo-Yun Kang (Kor) 69 66 68 73, Shanshan Feng (Chn) 68 68 65 75
277 Jane Park 69 66 70 72, Sun Young Yoo (Kor) 68 72 65 72, Irene Cho 70 69 70 68, Jin Joo Hong (Kor) 68 67 68 74, Laura Diaz 64 67 74 72, Maria Hjorth (Swe) 68 68 71 70, Russy Gulyanamitta (Tha) 67 70 66 74
278 Beth Bader 67 72 70 69, Angela Stanford 67 73 69 69, Moira Dunn 70 67 66 75, Sophie Gustafson (Swe) 68 70 68 72, Brittany Lang 72 68 69 69
279 Sung Ah Yim (Kor) 68 68 72 71, Shiho Oyama (Jpn) 71 69 67 72, Meena Lee (Kor) 68 71 67 73, Momoko Ueda (Jpn) 71 69 67 72, Anna Grzebien 71 67 71 70, Amy Yang 71 68 71 69, Christina Kim 70 68 72 69
280 Jee Young Lee (Kor) 66 69 69 76, Ashleigh Simon (Rsa) 67 69 71 73, Il Mi Chung (Kor) 68 68 71 73, Young Kim (Kor) 70 67 70 73, Brandi Jackson 71 68 69 72, Meaghan Francella 67 72 69 72, Michele Redman 67 70 68 75, Kris Tamulis 72 68 69 71, Jeong Jang (Kor) 71 68 72 69, Hye Jung Choi (Kor) 68 70 75 67
281 Silvia Cavalleri (Ita) 69 69 70 73, Jeanne Cho-Hunicke 69 70 72 70, Haeji Kang (Kor) 72 67 71 71, Na Ri Kim (Kor) 67 73 72 69, Eva Dahllof (Swe) 71 69 74 67, Karin Sjodin (Swe) 69 68 70 74
282 Jimin Kang (Kor) 69 69 72 72, Anna Rawson (Aus) 71 69 72 70, Meredith Duncan 71 69 70 72
283 Juli Inkster 69 71 73 70, Kris Tschetter 67 67 76 73
284 Heather Bowie young 71 69 73 71
285 Katie Futcher 70 70 71 74