Yang visualised Tiger's downfall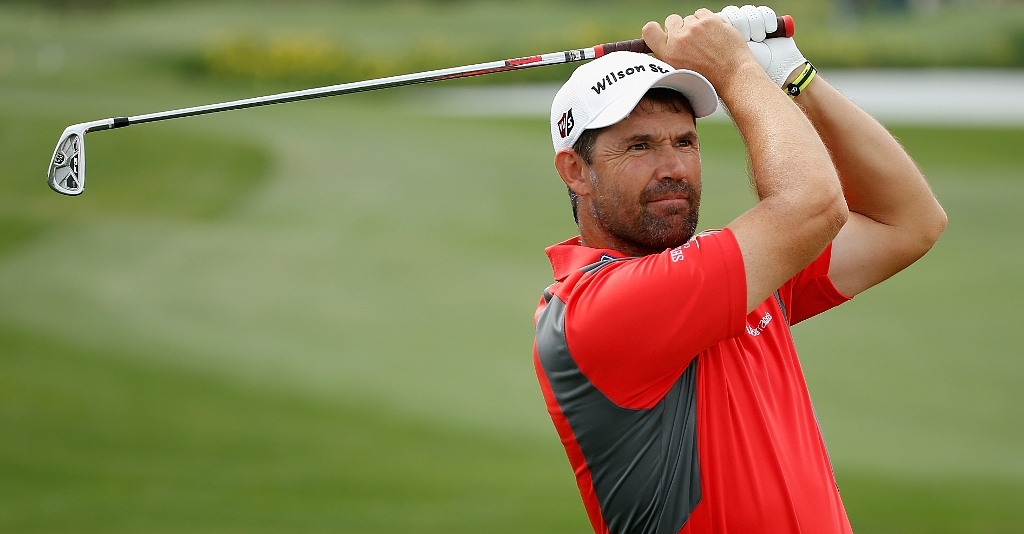 Victorious YE Yang had been mentally preparing for a final round showdown with Tiger Woods, for a long time.
Victorious YE Yang had been mentally preparing for a final round showdown with Tiger Woods, for a long time.
The 37-year-old South Korean made that clear on Sunday after his shock victory over the World No 1 in the 91st US PGA Championship at Hazeltime National.
Yang stunned the golfing world when he won the US PGA Championship by first overhauling a two-shot lead held by the world number one and then going on to beat the 14-time major winner by all of three shots, a brilliant birdie at the last putting the cherrie on top of his heroics.
It made Yang the first Asian-born man to win a major championship and also made history because Woods had won all 14 of those majors after having held or shared the 54-hole lead.
Woods had also been unbeaten in the eight majors he had led after 36 holes, a statistic that led one bookmaker to pay out on the American before the start of the third round.
Yet Yang defied history and the bookies' odds to land his first major with a momentous come-from-behind victory; something that no other golfer had achieved in that situation at a major.
"I've sort of visualised this quite a few times; playing against the best player in the history of golf, playing with him in the final round in a major championship. I have always sort of dreamed about this," Yang said through his interpreter, agent Ryan Park.
"I've seen throughout Tiger's career that a lot of players have folded on the last day when playing with him.
"So when I was at home or at a tournament watching Tiger in the clubhouse, I'd usually try to visualise and try to bring up a mock strategy on how to win, if I ever played against Tiger.
"But when the chance came, I thought 'hey, I could always play a good round of golf and Tiger could always have a bad day'. And I guess this was one of those days."
Yang's victory began to seem a possibility with a chip-in from a bunker for eagle at the 14th hole.
Having gone a shot in front there, Yang managed to hold his nerve as both he and Woods bogeyed the 17th. Yet having sent a brilliant shot in from the fringe of the 18th fairway to 10 feet from the hole, he still expected the worst when Woods found greenside rough.
"I've seen through highlights while playing in the same tournaments that Tiger makes some miraculous shots and miraculous putts," Yang said.
"I've seen it throughout his career, and I've admired him and respected him.
"So on the 18th green, when he was making that chip shot, I was praying it wouldn't go in," he said with a laugh.
Woods, gracious in victory, said 37-year-old Yang's victory was well deserved.
"If you look at him as a player overall, he's always been a wonderful ball-striker and I think the only thing that's really held him back was the flat stick," Woods said.
"And today he went out there and executed his game plan. He was driving the ball beautifully, hitting his irons in the correct spots.
"He didn't really make a lot of putts except for a couple of par putts here and there but he was doing exactly what you have to do, especially in these conditions.
"It was so blustery out there, nobody went low. I thought today if I shot under par I would win the tournament. And that would have been the number.
"But it was just a tough day. He did things he needed to do. He was driving the ball in play, hitting the ball in the correct parts of the green and giving himself looks (at putts).
"And he did all the things he needed to do at the right time and just had that one hiccup there at 17 (a bogey). Other than that, you look at his round, I think he played beautifully."
THE YE YANG FACTFILE:
15/01/1972: Born in Jeju-do, South Korea.
First attended a local driving range at the age of 19 before completing his military service. Travelled to New Zealand to begin a golf career.
1996: Turned professional.
03/2004: Appears in first US PGA Tour event, the WGC American Express Championship, finishing 64th at 11 over par.
08/2005: Finishes tied 47th in the US PGA Championship at seven over par.
12/11/2006: Wins HSBC Champions event in Shanghai, finishing 14 under par to hold off the challenge of Tiger Woods to win by two shots. He also kept major winners Michael Campbell and Retief Goosen at bay.
04/2007: Tied for 30th in the Masters.
03/2009: Wins first PGA Tour event at the Honda Classic.
16/08/2009: Wins US PGA Championship, becoming the first Asian-born major winner and the first man to beat Tiger Woods in a major when the American had held the lead after 54 holes.