Yang edges out Tseng in Korea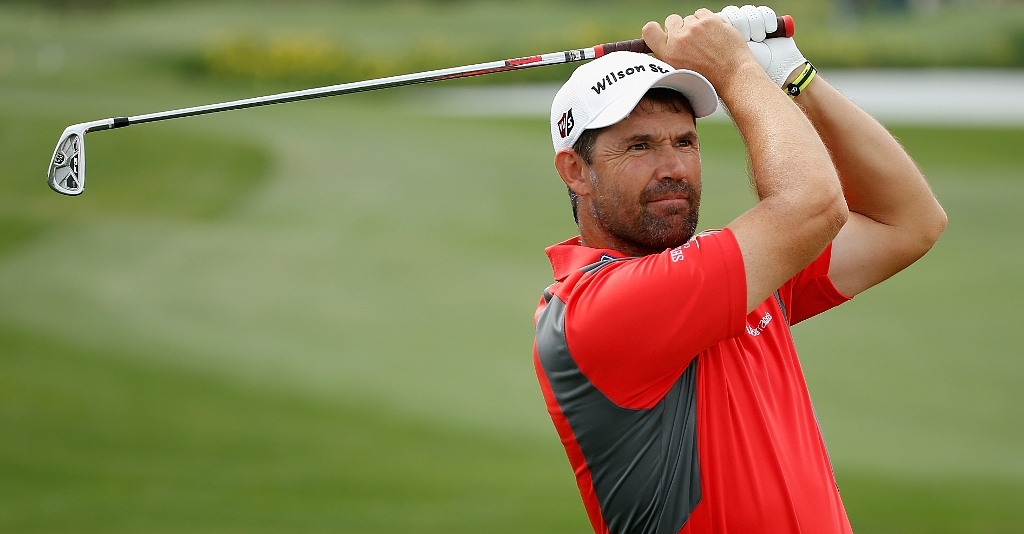 An outstanding 7-under 65 by Soo-Jin Yang has pushed Yani Tseng into 2nd place at the LPGA Hanabank Championship.
An outstanding 7-under 65 by South Korean Soo-Jin Yang has pushed World No 1 Yani Tseng into a tie for second place at the LPGA Hanabank Championship.
Tseng, an eight-time worldwide winner this year, had led the first round after also posting a 65 at the Sky 72 Golf Club's Ocean Course in South Korea, but ran into a rare off day in Saturday's second round and could only come up with a 2-under 70.
This on a day when Yang, a three-time career winner on the KLPGA Tour and currently ranked second on the 2011 KLPGA Money List, joined Tseng in tying the course record with the faultless, seven-birdie 65 that took her into the lead at 10-under 134..
She has set her sight on becoming only the second non-member to win on the LPGA Tour this season, joining fellow KLPGA Tour member So-Yeon Ryu who won the 2011 US Women's Open – and she has done it with her confidence high.
Yang admitted she had felt intimidated by Tseng in the past, but not this time.
Speaking through a translator, she said: "I've played with Yani Tseng a couple of times before.
"Two years ago at the Australia Open, we played in the final group together. But I was a rookie then and was very nervous. Now I feel like I have been here and have learned how to play with the best. I don't feel much pressure. I don't plan on paying too much attention to what she's doing, but rather just focus on my game.
With her total at 9-under 135 GTseng was one shot behind Yang in a second place tie with Na Yeon Choi, who posted a second round 68.
They in turn are two shots clear of two more Koreans, Jimin Kang, who shot a 69, and Chella Choi who slid down the leaderboard from her overnight second place into joint fourth at 7-under with a 1-under 71.
Also on the slide on Saturday was Germany's Sandra Gal, who had shot a 67 to lead the European Continent in the first round.
On Saturday, however, she could do no better than a three bogey, one birdie 2-over 74 and tumbled down the leaderboard into a nine-strong tie for 22nd place that included Solheim Cup team-mate Sophie Gustafson.
England's Karen Stupples and Spain's Azahara Munoz, who were also in the European Ryder Cup team that beat the USA in the 2012 Solheim Cup in Ireland last month and are currently a shot ahead of the German in a joint 12th place logjam at 4-under, now head the European Challenge.
Tseng was clearly disappointed with her second round effort.
She said: "I had a lot of shots I should not have missed. I made a lot of mistakes today (Friday). I just didn't finish the way I wanted to. Hopefully tomorrow will be better.
"I found it tough going today. Ten birdies yesterday but only six today.
"It's hard to shoot like two great rounds in a row. But I was patient today and tried my best every shot. I just made too many mistakes. I had six birdies, but I had four bogeys whereas yesterday I had three. Hopefully tomorrow I can make more birdies and less mistakes. '
"Tomorrow is another day and I'm one shot back, so tomorrow I just have to be aggressive.
"I think I'll be playing with Na Yeon again, so I think it's going to be fun with all the big crowds and the many people who come out to support this event which I might say I'm really enjoying."
TOP 10 LEADERBOARD
134 Soo-jin Yang (Kor) 69 65
135 Yani Tseng (Tai) 65 70, Na Yeon Choi (Kor) 67 68
137 Jimin Kang (Kor) 68 69, Chella Choi (Kor) 66 71
138 Meena Lee (Kor) 68 70
139 Shin-ae Ahn (Kor) 69 70, Sun Young Yoo (Kor), 72 67, Mi-Hyun Kim (Kor) 68 71, Angela Stanford (USA) 70 69, Brittany Lincicome (USA) 71 68