Yang aiming high after sponsor boost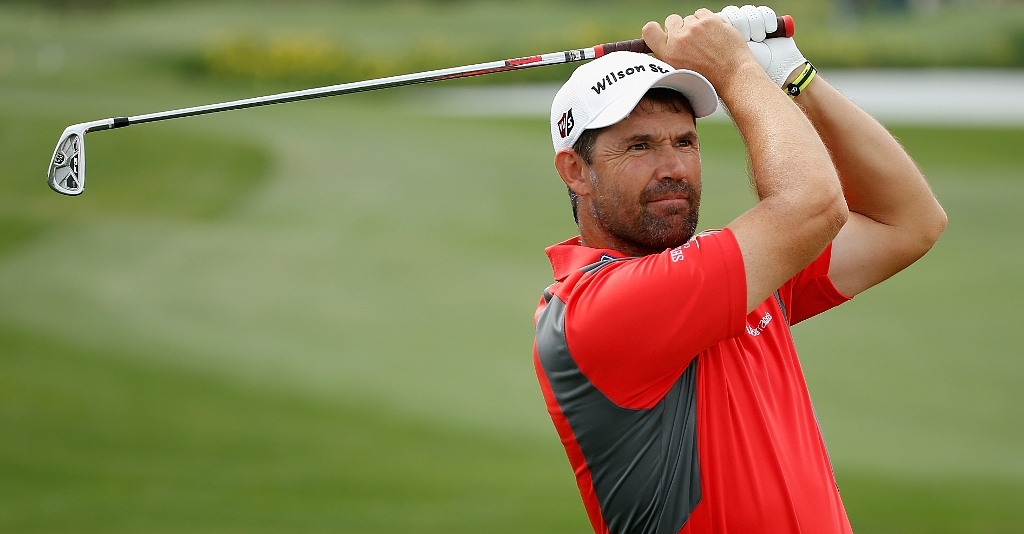 YE Yang has had a miserable few days, but believes success will follow at this week's Ballantines Championship.
YE Yang has had a miserable few days, but believes the sun will shine through at this week's Ballantines Championship.
Things started to go wrong for the 39 year-old when he missed the cut last week at the Volvo China Open and then got worse when he was involved in a car accident on his way to the airport and missed his connecting flight to Seoul.
But there was light at the end of the tunnel.
When he arrived home it was to find to his delight a lucrative new sponsorship agreement from KB Star Bank awaited his signature.
It perked him up no end and now he wants to repay the bank for the faith they have shown in him by winning the Ballentime;s Championship in the face of some stellar opposition that includes World No 1 Lee Westwood and fellow Englishman Ian Poulter, big-hitting US young gun Dustin Johnson, South Africa's three-time major winner Ernie Els and Asian Tour star Thongchai Jaidee of Thailand.
"I had to deal with many flight issues this year and it had to happen again last week. I was also involved in a very minor car accident on my way here. However, this week has started off very well. I just signed a new sponsorship deal with KB Star Bank and hopefully this is a sign of better things to come," Yang said with a smile.
"My message to my Korean fans is this. I don't play that often in Korea. I come maybe every six months, in spring and fall and I think the best way to reward them is a win.
"I always try to do my best whenever I compete and I'll do the same again this week," said Yang who, on the strength of his success in the west has a huge fan base in Korea.
"Yang acknowledges that while the Ballantine's Championship is staged in Korea, it will offer a level playing field to the majority of the field as the event is being played at the Blackstone Golf Club for the first time.
"I don't think Korean players will necessarily have an advantage, because nobody is really that familiar with this golf course.
"I understand that a few Korean players may have played here once or twice, but I don't think that they have a particular advantage," Yang opined..
"Instead," added Yang, who will be making his third appearance at the Ballantine's Championship, "I think players who have been around the world and have played a variety of golf courses and have a lot of experience, might have the advantage,"
Meanwhile Westwood who is back on top of the World Rankings following his victory at the Indonesian Masters last week, is determined to make his stay at the top a long one with another win.
The English ace will be the first current world number one to play in Korea and he wants to live up to his stature as the world's best golfer
"It's nice to get back to number one on Sunday. I played well last week and my confidence is high," Westwood said, adding that he had.
"great expectations" of himself and would be aiming at a second win in a week.
The 2011 Ballantine's Championship will once again be co-sanctioned by the Asian Tour, the European Tour and Korea PGA.