Worrying won't help Rose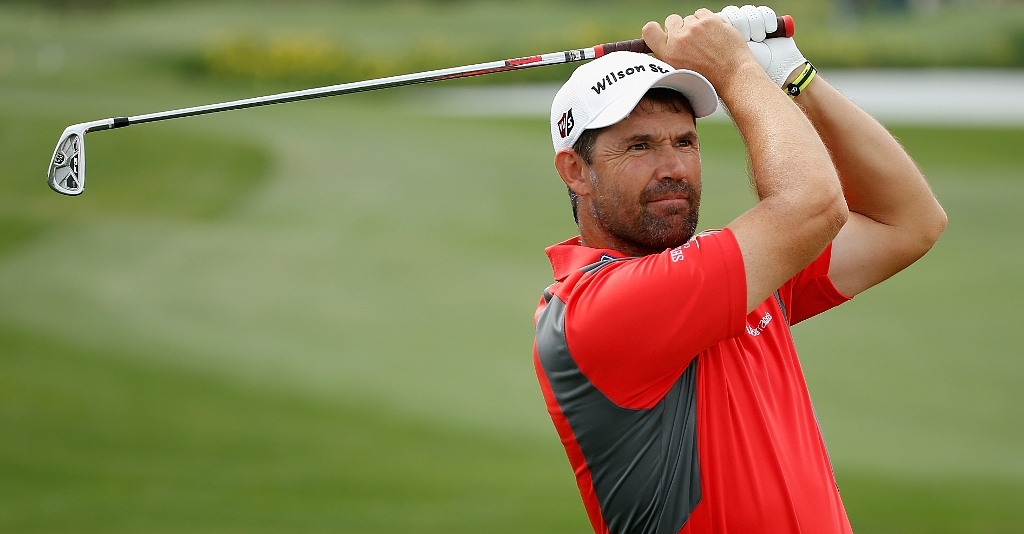 Justin Rose believes the best way to make the European Ryder Cup team is not to worry about making it.
Justin Rose is determined to prove his Ryder Cup credentials, but believes the less he thinks about it the better his chances will be of making Colin Montgomerie's team.
Rose, 29, finished third in the Honda Classic at Palm Beach Gardens, Florida on Sunday, closing the tournament by matching the course record of 64 to shoot up the leaderboard.
He is playing much of his golf in the United States after admitting he has achieved most of his ambitions in Europe; however, he is eager to be on Montgomerie's Europe team for the match against the United States at Celtic Manor in October.
Rose said: "Ryder Cup is really important to me but it's something that I don't feel like I can focus on right now.
"It's a weird thing. I think, for me to get into the Ryder Cup, I need to not worry about the Ryder Cup if that makes any sense. The Ryder Cup will take care of itself if I play well. I've just got to play well.
"Like I did last time around, I had to tailor my schedule towards the end of the qualification process to make the team, and that's what I'll do again, should I be close."
Rose was on Nick Faldo's team two years ago but failed to pick up a point.
Given the current strength in British and European golf, he knows it will not be easy to retain his place.
"I think I'm ranked eighth in England now," said Rose. "I'd struggle to make the Ryder Cup team.
"I feel like I'm a pretty good player, so that does speaks volumes for how strong English golf is right now.
"Obviously we've got four, five, six (high) in the world rankings as you all know. But it goes deeper than that.
"Obviously we are a real big golfing nation. I saw it out there today, a lot of English fans, English support out here. British people love their golf.
"Even though it's a small country, I think it's not that surprising to me that that's the sort of representation on tour."
Lee Westwood, Ian Poulter and Paul Casey are the English trio near the summit of the rankings, and Germany's Martin Kaymer, Northern Ireland's Rory McIlroy and Sweden's Henrik Stenson also feature in the world's top 10.
Rose's form in Florida, where he finished behind Anthony Kim and tournament winner Camilo Villegas, was good and he is well respected in the United States.
He is somewhat surprised he has failed to win a tournament so far on the PGA Tour.
"I have played good enough golf to win out here," Rose said. "I've been close a few times.
"If I can just maintain the direction I'm going and certainly try to recreate the sort of calm mindset that I've had the last few days, I certainly believe it will happen."
He added: "I feel motivated to play well over here this year. Obviously I've won the European Order of Merit. That's a great achievement, too.
"I want to go on to achieve more on the European Tour but I feel like, in some senses, I have ticked that one off my list.
"I feel like, in my career over here, I haven't done as much over here as I have over there, obviously.
"So that's a focus for me, to try to break through over here. And I guess that's where my attention is right now.
"Being ranked outside the world's top 50, it's tough to commit to playing both tours. That's why I need to get back into the top 50 and that will make my schedule a lot easier and make my decisions to play the European Tour a lot more simple.
"But, like I said, I'm quite committed to playing this tour this year and playing through."
Colombian Villegas finished with a 68 for a total of 13 under par, with Kim on eight under and Rose a further shot back.
Rose's performance earned him more than £250,000 but was not enough to qualify him for this coming week's CA world championship in Miami.