WORLD BEHIND SEVE IN HIS NEW BATTLE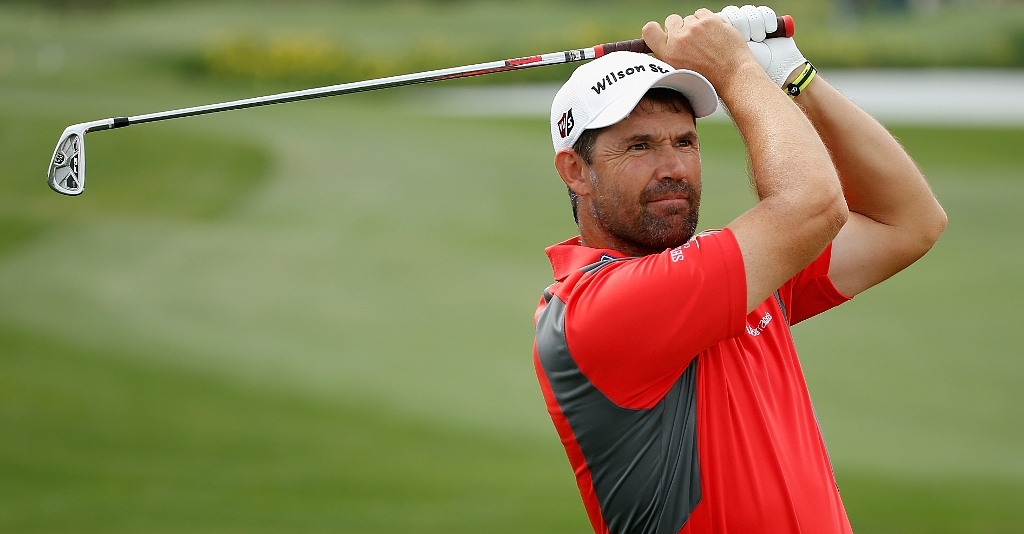 Mike Garrod looks back at the eventful career of Spanish golfing legend Seve Ballesteros as he battles a brain tumour.
In his prime Seve Ballesteros was a man who had everything he or indeed anybody could wish for – genius, wealth, looks, adoring fans the world over and a loving and lovely family at home.
Now those fans and family are wishing he makes a full recovery from the brain tumour on which a biopsy was being performed on Tuesday so that doctors could determine how to proceed.
Given that he is, at 51, only six years older than Vijay Singh, the leading money-winner in America this season, it was sad enough when Ballesteros announced his retirement from golf at Carnoustie last year.
But everybody could see that coming. His game had been in steady decline for a decade. The latest news is on a wholly different level of sadness and concern for a man who means so much to those who have followed the sport for the past 30 years.
My first Open Championship as a golf writer was the occasion of Seve's first victory, Royal Lytham in 1979.
Much of my career since has been writing about his sporting life since and while it was shocking last week to hear the speculation about a possible tumour it was no surprise when the confirmation came on Sunday night that he said all the right things.
"Throughout my whole career I have been one of the best at facing obstacles on the golf course," said Ballesteros in his statement.
"Now I want to be the best, facing the most difficult match of my life, with all my strength, and counting on all of you who are sending encouraging messages.
"I have always felt very close to people who suffer serious illness, even more severe than mine. I want to remind them that with courage, faith, serenity, confidence and a lot of mental strength we have to face every situation no matter how difficult it is.
"I want to thank from the bottom of my heart all those people who have shown affection and interest in my state of health, with all kinds of support."
Lee Westwood said it was one of the saddest things he had heard. Westwood's Ryder Cup debut in 1997 was under Ballesteros's captaincy, and he commented: "Seve was such a great hero of mine.
"I never played with a more charismatic golfer, but he was not just extraordinary in the golfing sense. If you went into a room, you knew he was there even if you couldn't see or hear him. That's how 'big' he was in his heyday and even now."
Sam Torrance, a team-mate on seven occasions against the Americans, has described Ballesteros as "the Arnold Palmer of Europe – a fantastic man".
Colin Montgomerie has no doubts that European golf would not be where it is today but for the Spanish superstar blazing the trail.
And what a trail. No European had ever won The Masters when he went to Augusta in 1980 – as the reigning Open champion, of course – and gave such a bravura performance that with nine holes to go he led by 10.
After cruising to what ended up as a four-stroke victory he repeated that in 1983.
Amazingly, in the following 16 years there were nine more European triumphs – two for Bernhard Langer and Jose Maria Olazabal, one each for Sandy Lyle and Ian Woosnam and three for Nick Faldo, who said of Ballesteros: "He broke the glass ceiling. He won everywhere and did wonders for us."
Ballesteros also led the way in transforming the Ryder Cup and while that did include some heated exchanges with Paul Azinger, all that was put into perspective when Azinger was diagnosed with cancer and it is again now.
In 1995 the five-time major champion had followed his 50th – and last – European Tour victory with a poor run.
"Life is full of ups and downs and right now I'm going through one of the down things," he said at the time. "It's not that terrible as long as it's affecting only my game, only my golf.
"As long as I'm healthy and my family is healthy, it's not a serious problem.
"You have to look at other peoples' problems, the difficulties they have, their difficulties going through life. When I sit down and think about that, I'm just very happy to be here and to be healthy.
"Golf is not everything. It's is very important to me, but it's not everything."
He was spot-on this past weekend, therefore, in recalling that he was "one of the best at facing obstacles on the golf course".
In Switzerland in 1993 his ball was a few feet from an eight-foot high wall and overhanging trees made it look impossible for him to do anything other than just chip out sideways.
Ballesteros saw a tiny gap though, and magically hit his next shot through it and up to the fringe of the green. From where, totally fittingly, he chipped in.
He just smiled when asked about the wondrous shot – unquestionably the most memorable I have ever witnessed – and then replied: "I just like to keep going forward."
That will be everyone's wish for him now.