Woods under the microscope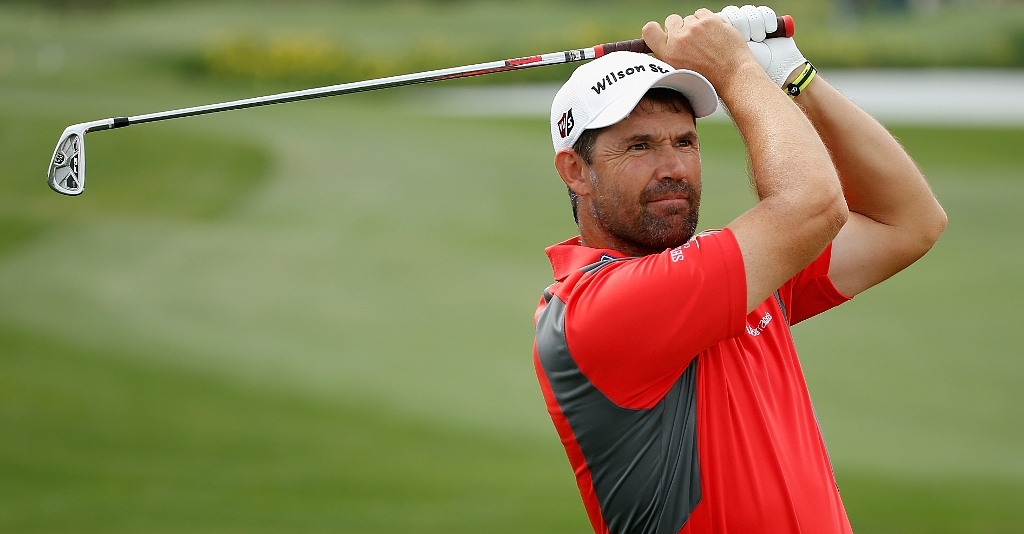 How Tiger Woods acts is going to be put under the microscope as much as what he says and what he scores when he returns.
How Tiger Woods acts is going to be put under the microscope as much as what he says and what he scores when he returns to golf this week.
"I need to make my behaviour more respectful of the game," said Woods when he finally came out of hiding in February to issue what amounted to a televised confession of his sins.
Those words do not necessarily mean his behaviour on the course, but going into The Masters at Augusta – his first event for nearly five months – that is what many people will be looking for.
And not just the viewing public.
Tom Watson, whose brave bid to win The Open at 59 last summer provided such a contrast to the seedy revelations that emerged about the world number one later in the year, has let his feelings be known.
Ahead of a tournament which sees record six-time winner Jack Nicklaus join four-time winner Arnold Palmer as an honorary starter, Watson had strong words to say about the only other player to have won four green jackets.
"I feel that he has not carried the same stature as the other great players that have come along – like Jack or Arnold, Byron Nelson, Hogan – in the sense that there was language and club throwing on the golf course.
"You can grant somebody, a young person that has not been out here for a while, that, but I think he needs to clean up his act and show the respect for the game that the people before him have.
"His swearing and his club-throwing should end. That's not part of what we want to project as far as the professional golf tour is concerned."
Woods' last playing appearance was the Australian Masters in mid-November.
He won it for his seventh victory of 2009 – and 96th of his career – but it included letting his driver go into the crowd on one tee and the whole world can see the incident on the internet.
The club travelled only a few yards on that occasion, but a spectator videoed him hurling one far further – but not near any people – during The Barclays tournament in New Jersey last August.
All that and the swearing the spitting, of course, were far overshadowed by the revelations about multiple affairs that came to light after his car crash outside his house in late November.
"Bad for our game," commented Watson on the scandal, adding: "When he comes back he has to show some humility to the public."
He was not alone in thinking that Woods should not leave it to a tournament before re-appearing, but all the world number one has done is make a televised statement, then give five-minute interviews to two sports channels.
Tomorrow he becomes a public figure again on the first day of official practice – Fred Couples is known to be one of his partners – and faces a room full of reporters for the first time since his sordid secret life was exposed.
"It's going to be interesting to see how he handles his return to public life – and I wish him the best," said Watson.
"He messed up. He knows he messed up. The world knows he messed up."
World number two Steve Stricker and Australian Geoff Ogilvy have both said they would have preferred Woods to reappear somewhere other than the opening major of the year.
Stricker, unbeaten with Woods in last September's Presidents Cup and expected to be his Ryder Cup partner as well if Woods makes the trip to Wales, commented: "Whenever he comes back it's going to draw a lot of attention to that tournament.
"I don't know if Augusta would like that to happen – to turn it into 'Tiger's Comeback Tournament' instead of The Masters tournament itself.
"You'd think, as a player, being gone for so long, he'd want to come back before."
Ogilvy stated: "I think he should come out away from the golf course – one out of respect for all of the other players and two to diffuse the circus part of it.
"I think it would be the best thing for him and for every other player and for the tournament. If he truly, truly wants to win Augusta he's going to want to play before then."
Always his own man, though, Woods opts to start back at The Masters.
It should ease his passage in terms of crowd and media intrusion, but surely his hopes of winning a 15th major would have been better served by a warm-up event to see where his game is.
Maybe Woods has simply decided that that is a secondary consideration given the reasons behind his lengthy lay-off.