Woods teamed with Clarke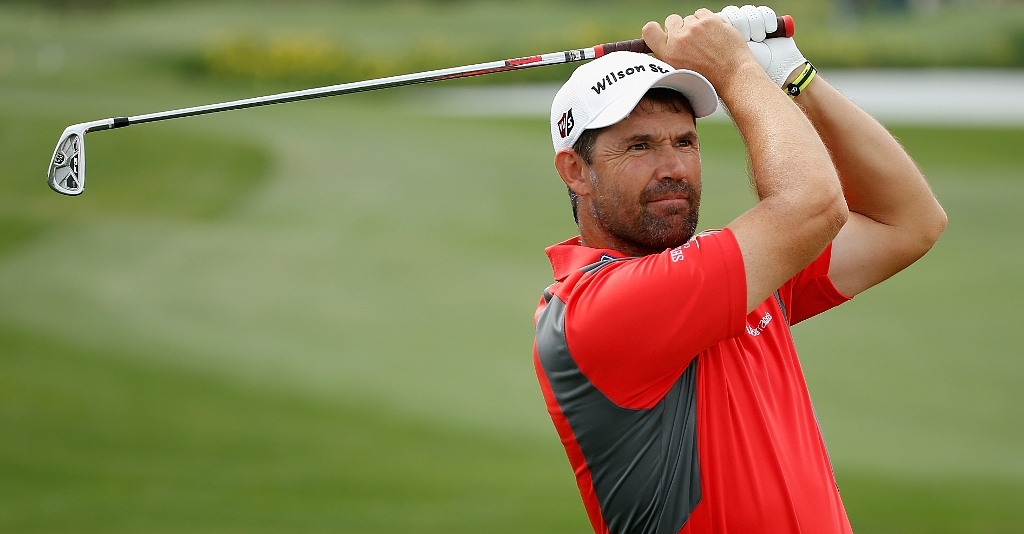 Tiger Woods will be paired with his old friend Darren Clarke for this week's long-awaited comeback in Ohio.
Tiger Woods will be paired with his old friend Darren Clarke when he makes his long-awaited golfing comeback at the Firestone Country Club in Ohio this week.
Woods has confirmed that after a four-month break following his joint fourth finish at the Masters in April and his subsequent withdrawal a week or two later from The Players after only nine holes, he would be teeing off at the WGC-Bridgestone Invitational in Ohio on Thursday.
The tee times for the event won't be made available until Tuesday, but in the meantime, the news that he will play the first two rounds with Clarke have been widely reported by a number of reliable sources.
And although Clarke is one of the very few to have beaten Woods in a WGC event, the weight of opinion surrounding the news that they have been grouped together is that Clarke should be good for Woods in what is sure to be a highly pressurized return to the spotlight.
Clarke has made it known that he would like to try and return the support he was given by Woods on the eve of his first Major win at Royal St George's last month.
The Northern Irish star has told of how he received text-message advice from Woods which he believed helped him win the 140th Open Championship.
Woods is clearly looking to be surrounded by friends this week, for apart from Clarke and the Firestone Country Club South Course which he must love after winning seven WGC titles there in not much more than a dozen starts, he'll also have an old friend carrying his bag this week.
Bryon Bell is a childhood friend who caddied for Woods as far back as his third consecutive US Amateur victory in 1996.
Bell, it is understood, has only joined Woods on a temporary basis while he seeks a permanent replacement for the sacked Steve Williams.
Full time, Bell is the president of Woods' golf course design business – an operation that has found itself struggling to keep afloat in the midst of a world wide recession that has seen golf course development shrink noticeable.
A lack of funds on the part of the clients has seen the company's proposed projects in Dubai, Mexico and North Carolina halted before they could be completed.
Bell also was linked to the scandal that so severely rocked Woods' career and brought about his divorce.
Several news outlets released emails in 2009 and 2010 that reportedly were sent by Bell to some of the women with whom Woods had or was having affairs, but Woods, stood by Bell, saying that no one in his inner circle was aware of the extent of his extramarital behavior.