Woods stays under spotlight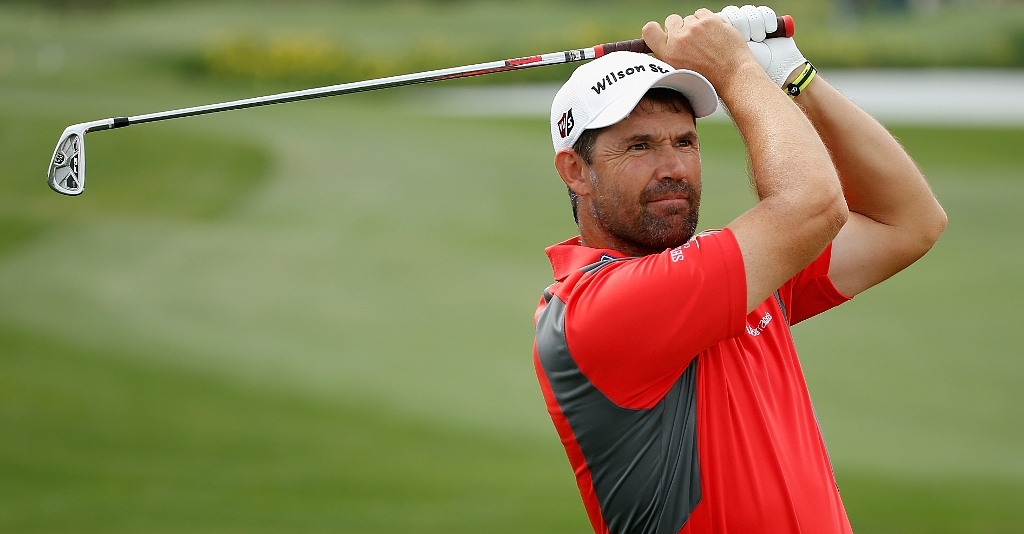 Tiger Woods' personal life remains under the spotlight despite the cancelling of a press conference by Rachel Uchitel.
Tiger Woods' personal life remained under the spotlight on Thursday despite the cancelling of a press conference by a New York nightclub hostess.
The hostess, Rachel Uchitel, was due to make a statement through her lawyer Gloria Allred but those plans were shelved on the basis of "unforeseen circumstances" which were not explained.
There had been no indication of what Uchitel intended to announce. Uchitel has denied newspaper allegations that she had an affair with 33-year-old Woods.
A spokeswoman for Allred's office said: "Due to unforeseen circumstances, Ms Uchitel has cancelled the press conference which was due to take place later on today.
"There will be no further statements on the matter."
Speculation has surrounded Woods' personal life since he crashed his car into a fire hydrant and tree outside his home in Florida in the early hours of last Friday morning.
Woods on Wednesday apologised for letting his wife Elin Nordegrin and family down, in a statement that alluded to "personal sins" and the forced exposure of "intimate details" of his life.
He has been able to count on some support from his playing colleagues, with fellow American Anthony Kim backing Woods to put his personal issues to one side when he returns to action in the new year.
Kim said: "If you know Tiger, you know that the guy does some pretty amazing things. You never know. He could very well come out of this a better golfer and a better man."
Kim is competing this week at the Chevron World Challenge, in California, an event promoted by 14-time major winner Woods who withdrew from the field following his weekend crash.
"Whatever the problems may be and all the speculation is, you wish the best for him," Kim said.
"I know he's done so much for me personally as I've grown up throughout the years and even when I've been on tour that I'm just hoping and wishing the best for him.
"I'm not saying he did or didn't do anything, but everyone makes mistakes, and he's human like everyone else."
Kim, 24, added: "Everyone has their bad days, and everyone struggles sometimes. Everyone makes mistakes. You have to understand that if he did or didn't make a mistake that he's a human being and he should be treated like one."
A Los Angeles cocktail waitress, Jaimee Grubbs, has also claimed she had a 31-month affair with Woods.
The US Weekly magazine released what it said was a voicemail – provided by Grubbs – that a man who identified himself as Tiger left on her phone three days before his accident.
She told the magazine she met Woods at a Las Vegas nightclub the week after the 2007 Masters – two months before Woods' wife Elin Nordegren gave birth to their first child.
In the voicemail released by the magazine, a man says to Grubbs: "Hey, it's, uh, it's Tiger. I need you to do me a huge favour.
"Um, can you please, uh, take your name off your phone. My wife went through my phone. And, uh, may be calling you.
"If you can, please take your name off that and, um, and what do you call it just have it as a number on the voicemail, just have it as your telephone number. That's it, okay. You gotta do this for me. Huge. Quickly. All right. Bye."
Sweden's Jesper Parnevik, who introduced Woods to Nordegren in 2001 when she was working as his au pair, told the Golf Channel: "I really feel sorry for Elin – since me and my wife were at fault for hooking her up with him. We probably thought he was a better guy than he is. I would probably need to apologise to her."
Woods has been married for five years and has two children, and he has had a squeaky-clean image to go with his prodigious list of golfing achievements.
Despite the developments of the past week, PR guru Max Clifford is certain Woods' earning potential will not be affected in the long term.
Clifford said on Sky Sports News: "The overview in terms of Tiger Woods, in a year's time, provided he's still playing golf the way he has for many, many years, he'll still be doing just as much in terms of sponsorship and earning just as much money."
US gossip websites have suggested the reports of an affair may have led to a domestic dispute between Woods and his 29-year-old wife, leading up to the crash.
Woods did not comment directly on the claims in the statement he issued on Wednesday, however he explained: "I have let my family down and I regret those transgressions with all my heart. I have not been true to my values and the behaviour my family deserves.
"I am not without faults and I am far short of perfect."
He said he was "dealing with my behaviour and personal failings behind closed doors" and added: "I will strive to be a better person and the husband and father that my family deserves.
"For all of those who have supported me over the years, I offer my profound apology."
He went on: "The stories in particular that physical violence played any role in the car accident were utterly false and malicious. Elin has always done more to support our family and shown more grace than anyone could possibly expect."
He also hit out at the way he has been hounded to expose "intimate details" of the couple's life together.
"Personal sins should not require press releases and problems within a family shouldn't have to mean public confessions," he said.
Woods was left dazed, bloodied and in need of medical attention to cuts to his face after the crash at 2.25am (7.25am GMT) on Friday.
His wife told police she used a golf club to smash the back windows of the SUV in a bid to get her injured husband out of the vehicle.