WOODS: SAME OLD STORY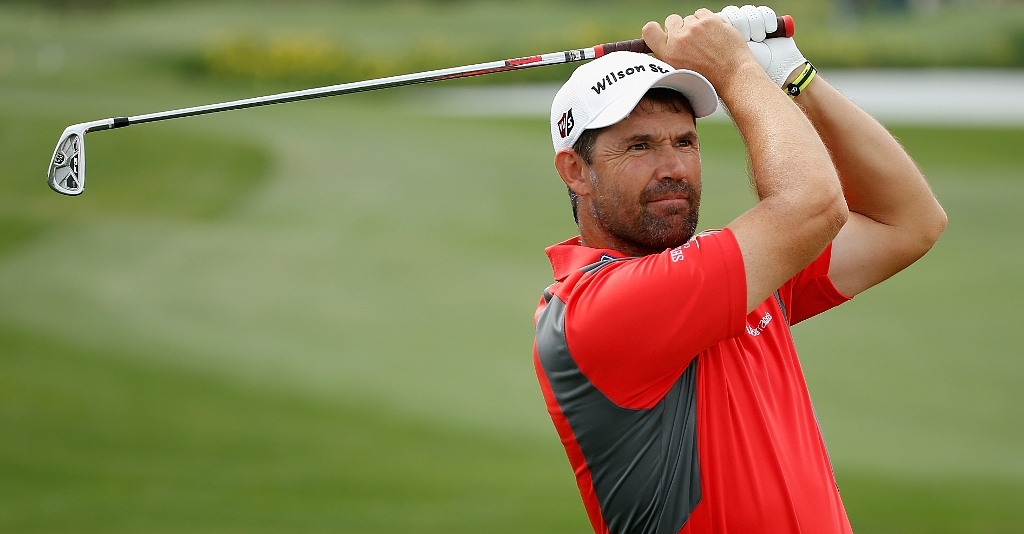 Last week at Southern Hills seemed like the same old story. Mark Garrod reflects on the lack of genuine rivals to Tiger Woods.
It seems so long ago now. But it was just 14 months.
Phil Mickelson stood on the final tee at Winged Foot with a one-shot lead and a marvellous opportunity to win a third straight major.
Par the hole and he would turn up at Hoylake on the verge of only the second clean sweep of the majors in history. To his eternal regret, of course, Mickelson double-bogeyed and the chance was gone.
That was then. Now is rather different. Or rather, golf is back to where it has spent most of the last 10 years. Tiger Woods dominates and there is not even a hint that that situation is going to change in the next 10 years.
At only 31 years old and with 13 majors and 66 other wins to his name after his US PGA success on Sunday Woods is head and shoulders above the rest and it is anybody's guess who might be his biggest challenger in majors to come.
Mickelson's last six results in them – every one since Winged Foot, that is – have been 22nd, 16th, 24th, missed cut, missed cut, 32nd. Such a sequence not only disappoints him, but also deprives the sport of a rivalry everybody would love to see more of.
Ernie Els has finished fourth and third in the last two majors, but like Mickelson and current world number two Jim Furyk is now 37 and has drifted in and out of the spotlight since 2002, the year he added The Open to his two US Opens of more than a decade ago.
The South African, at least finally looking over the knee injury suffered on holiday two summers ago, has not given up hope, but he is aware of the size of the task facing everyone.
"If I get up to this next level where I want to be, maybe I can at least give him a real go, a run for his money," says Els. "Somebody needs to step up. He's playing some awesome golf.
"I am what I am – I can't change that. Tiger, he's what he is and he's not making the mistakes I'm making.
"In a way that's frustrating, but in a way that's got to be a positive, too. If I can start eliminating these mistakes I can start really challenging for tournaments again.
"That's what I've got to keep working on and at the moment it feels like it's just such a slow process for me. I feel I'm so close at times and so far away from where I want to be at times. So it's a bit of a battle with the game of golf at the moment."
It spoke volumes when, six behind with a round to go at the weekend, Els was asked about his chances of reeling in Woods.
He did not concede defeat, but then added: "If I was a fan on the couch I'd be putting my house on him." Yet Woods was only three ahead of his nearest challenger and it was only a month since Padraig Harrington had come from six behind to capture The Open.
But Els was right.
Woods, of course, has lifted all his 13 majors from at least a share of the lead with a round to go in majors and while Woody Austin did come from five back to only one behind the response from Woods was a birdie at the very next hole and not a glimmer of a slip-up on the final three.
Apart from triumphing at Southern Hills Woods was joint runner-up at the Masters and US Open and tied for 12th in The Open at Carnoustie and while the majors determine his place in history it ought not to be forgotten that he has won more world championships than everybody else put together.
The first three majors of this season were, of course, won by Zach Johnson, Angel Cabrera and Harrington.
Great achievements by each of them, but on every occasion it was their first major and only if they quickly add another will it start to look like something significant in the grand scheme of things.
While Woods has been winning his 13 majors the other 31 played have been shared amongst 24 players. Mickelson and Vijay Singh are the next most successful in that period – with just three.
So the main competition has come from elsewhere – for a while with women's number one Annika Sorenstam as she took her own major tally to 10, now with Roger Federer, winner so far of 11 tennis Grand Slams and still only 26, and all the time with Jack Nicklaus.
Almost since the day his father put a club in his hands Woods has had Nicklaus' 18 majors as his principal target. Now it is just five away and unless something startling happens it is "when" rather than "if" he makes it. It could be as early as the 2009 Masters and he would be only 33 years old.
The "something startling" will almost certainly not be the emergence of someone with the game to take him on. Woods stands alone and there he is likely to remain until all his goals have been accomplished and he decides it is time to do something else.
You can even get odds on him becoming US president.