WOODS RANKS WITH THE GREATS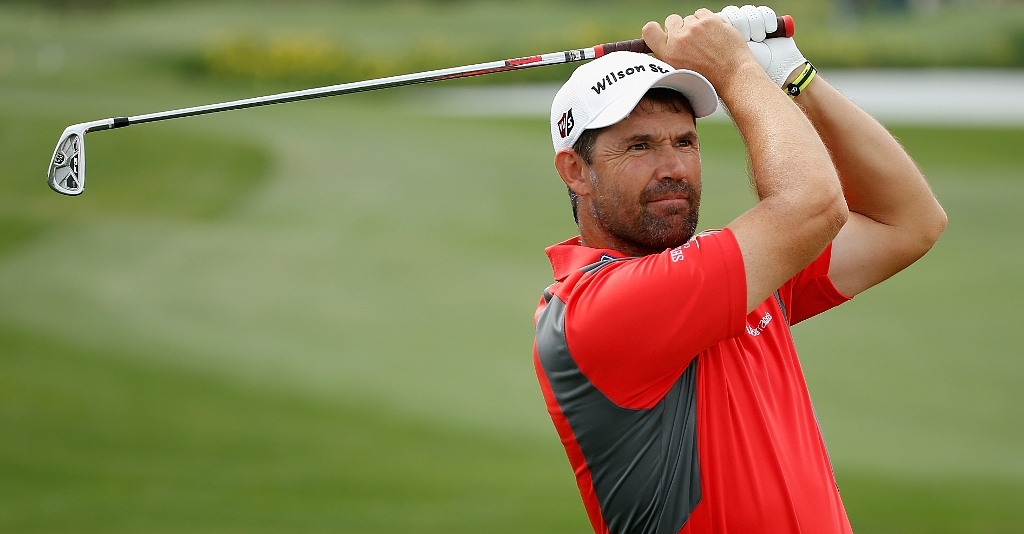 How does Tiger Woods compare with other sporting greats? Here's how the sports writers of the Press Association see it:
Here, PA Sport looks at how Woods stands among the legends.
TIGER WOODS
Since making his professional debut in 1996, Woods has dominated world golf. He now has 13 major titles to his name after returning to form in the last couple of years. His victory in the 2005 Masters ended a three-year spell without a major but his runners-up performance at the US Open and his success at St Andrews three months later put him firmly back at the top of the world rankings. Another Open victory at Hoylake in 2006 was then followed by the US PGA title – which lifted him to second in the all-time list of major winners – and his successful defence of that crown a year later left him five behind Jack Nicklaus.
JACK NICKLAUS
Nicklaus won his first major when he clinched the US Open just two years after coming second as an amateur. He went on to win the title on three other occasions, also collecting six US Masters titles, five PGA Championships, three Opens, playing with five winning Ryder Cup teams and captaining the United States to glory in 1983. He also played in a record 154 consecutive majors for which he was eligible, from the 1957 US Open to the 1998 US Open.
MICHAEL SCHUMACHER
Schumacher's ruthless determination to win and his abundant natural talent have carried him to a record seven Formula One world titles. His ability was evident from a young age and he fulfilled his promise when he steered an inferior Benetton car to successive world titles in 1994 and 1995. His move to Ferrari failed to reap instant dividends but once the Italian manufacturer provided the German with the equipment he needed to compete, there was no stopping him and five more world titles followed in succession from 2000.
LANCE ARMSTRONG
Cyclist Armstrong wrote his name into the record books with a seventh successive Tour de France victory in 2005. The American phenomenon battled back from testicular cancer to win his first Tour in 1999 and has dominated cycling's greatest event since. Armstrong had been the youngest-ever road race world champion at the age of 21 but had to put his career on hold after being diagnosed with cancer. He was given only a 50/50 chance of survival but recovered.
MUHAMMAD ALI
Ali would often proclaim the fact he was "the greatest" and, having become the first man to win the world heavyweight boxing championship three times, there are few who would argue. Born Cassius Clay in Louisville, Kentucky in 1942, he began boxing at the age of 12, and enjoyed a fantastic amateur career, culminating in him winning the light-heavyweight Olympic gold medal in 1960. A succession of professional victories soon followed and, such was his confidence, he would often warn opponents in which round he was going to knock them out. He won the world title for the third time aged 36 and was honoured with the BBC's Sportsman of the Century award in 2000.
PELE
Born in Brazil in 1940, Edson Arantes do Nascimento is often regarded as the greatest footballer of all time. A veteran of four World Cups, Pele scored 1,283 first-class goals, and was a vital member of the Brazilian sides who won football's greatest prize in 1958, 1962, and 1970. He scored 77 goals in only 92 appearances for Brazil, including 12 in World Cup final tournaments, and helped club side Santos to eight Sao Paulo State Championships and two World Club Championships.
DON BRADMAN
Nicknamed "The Don", Bradman was born in 1908 in Cootamundra, New South Wales. He scored a record 974 runs in a single series against England in 1930, and managed an overall total of 6,996 Test runs. In 338 innings he scored 117 centuries and averaged more than two hours at the wicket each innings. His batting average of 99.94 remains by far the best in the world.
JESSE OWENS
Owens empowered black Americans and infuriated Hitler at the Berlin Olympics in 1936 by winning four gold medals. Hitler and his Nazi party had intended the Games as a display of Aryan superiority but despite the Germans topping the medals table, Owens' performances were still an embarrassment. Owens won in the 100 metres, 200m, long jump and the 4x100m relay.