Woods pulls clear in California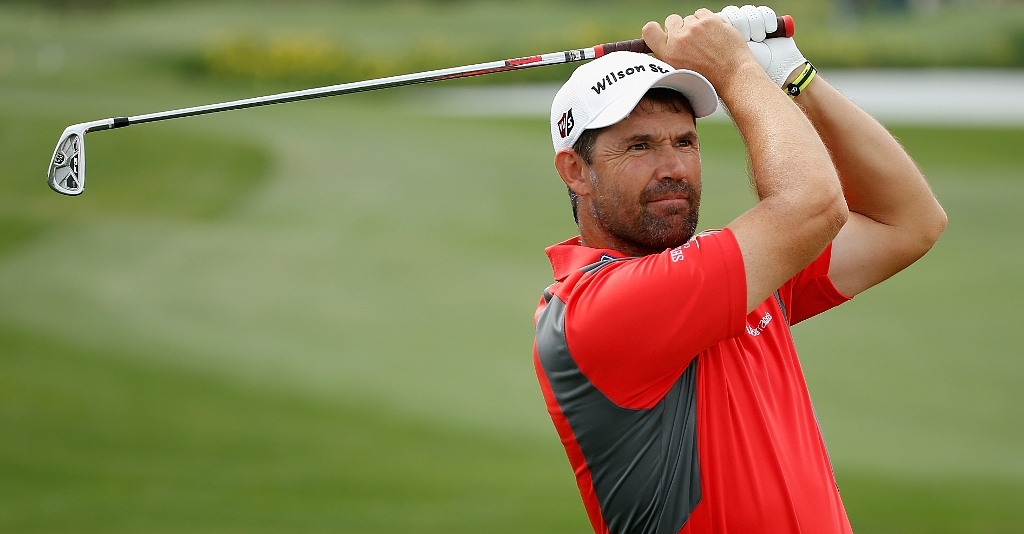 Tiger Woods has extended his lead to four shots after the second round of the Chevron World Challenge in California.
Tiger Woods carded a bogey-free 6-under 66 in the second round af the Chevron World Challenge to extend his lead to four shots at 13-under overall.
Woods, who hasn't won a tournament in over a year, was starting to look like his old self at the Thousand Oaks course on Friday, smiling and chatting with playing partner Rory McIlroy during his round, which included four birdies and an eagle.
It wasn't quite the glittering 7-under he shot on Thursday, but Woods is happy with his performance, and credits much of the round to a hot putter.
"I didn't hit the ball quite as sharp as I did yesterday, but I felt like ironically enough I felt better with the putter," he said. "I hit a lot of pure putts – made a bunch of five- or six-footers all day today."
"We're on the fastest greens we've played on since probably Augusta," he added. "It makes it a little more interesting."
Woods is currently undergoing a swing change with Canadian coach Sean Foley, and the results are starting to pay dividends.
"I understand what the fixes are in Sean's system that he's trying to get me to do. That's something that I couldn't quite do early on when we started working together. Today I hit a couple loose shots there in the middle part of the round, but I knew what the fix was, got it together and hit good shots after that. It wasn't quite as sharp as I said yesterday was, but it was good enough. I also managed my game really well, too."
It's been a trying year for Woods, whose highly publicised personal problems have resulted in an unprecedented dip in form, but the former World No. 1 has some experience at being at the top of the leaderboard.
"It feels good. I've been here before, so it's not a strange feeling. It's just one of those things where tomorrow is the same game plan, just go out there and plot my way along and take care of the par-5s."
Northern Ireland's Graeme McDowell, playing his sixth straight week of competition, took sole possession of second place after a rollercoaster round that included eight birdies, three bogeys and a double-bogey to go to 9-under overall.
"Not my best ball-striking day today," said McDowell. "Played great yesterday, had it on a string, and today I wasn't quite sure where it was going to go. But hung tough, and sometimes in a four-round tournament you get a round where you don't really play your best. To shoot 3-under and not play my best, I'm pretty happy with that."
"I'm looking forward to the weekend," he added. "It's a great event. Really enjoy the format here – pretty relaxed, and some great players on the golf course. The golf course is wonderful, as always."
Rory McIlroy, who had an overnight share of second place with McDowell, looked set to go into the weekend ahead of his fellow countryman, but a double-bogey on the last saw him drop to a share of third place with England's Luke Donald.
"It was a tough yardage for me," said McIlroy, whose approach flew the green. "I was trying to take a lot off the 7-iron and I didn't think it was carrying the bunker. It's one of those things, in-between yardages, and left myself a pretty awkward position."
A long chip and a two-putt saw McIlroy finish with a 2-under 70 to go to 8-under overall – five shots behind playing partner Woods.
"He's playing nicely, and he's still working pretty hard on what he's trying to do," McIlroy said of Woods. "It looks like it's really coming on. Today somehow he recovered from his mistakes.
"He just played really solid golf. I haven't watched a lot of him this year, but what I have seen, it just looked like mentally he wasn't quite there. I think he's in a better place and that's why he can work on his game a bit."
The round of the day, however, belonged to England's Paul Casey, who shot a flawless 65 which included five birdies and a hole-in-one. The ace came at the 188-yard 12th with a "smooth" 7-iron that landed some 4 yards to the left of the flag, dug in, and leisurely rolled into the cup.
"I knew that was just disaster going past the flag, so I tried to take some off of it," said Casey, whose only other professional hole-in-one came at the 2006 Ryder Cup. "What I liked was the marshal started to sort of get in line (with the rolling ball and the cup), so I knew it was going to be pretty close."
Casey's second round 65 made up for a lack-lustre round of 73 on Thursday, and saw him shoot from 14th to fifth on the leaderboard.
"It was really good. I did a hell of a job shooting 7-under today."
England's Ian Poulter and Americans Nick Watney, Sean O'Hair, and Hunter Mahan all shot 67s to remain tied at 5-under. American Dustin Johnson rounded out the top ten at 3-under.