Woods facing Scott on day one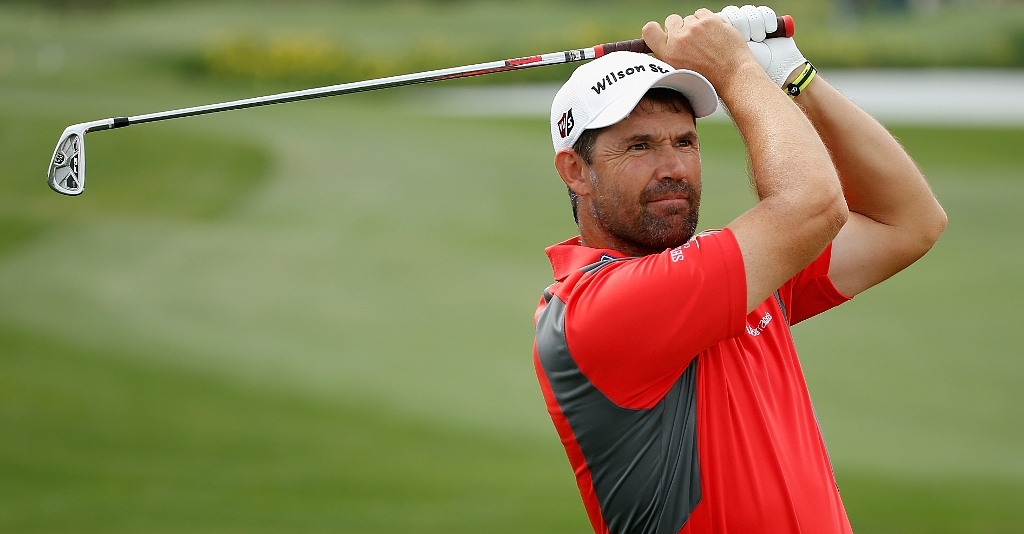 The much talked about potential Presidents Cup matchup between Tiger Woods and Adam Scott has become a reality.
The much talked about potential Presidents Cup matchup between Tiger Woods and Adam Scott has become a reality.
The two will face each other in one of the first of the six foursome matches taking place on Thursday, the opening day of action at Royal Melbourne, with Woods pairing up with Steve Stricker and Scott playing alongside KJ Choi.
It was only two weeks ago that Woods' former caddie, who now carries the bag of Scott, commented that it was his aim to stick his first win with his new employer "right up that black a—hole".
While both International captain Greg Norman and US captain Fred Couples were at pains to point out that the match-up had not been premeditated, they added that they felt it was better to get the clash out of the way early.
"I think it's great for the tournament. It needed to be done," Norman said.
"It played out the way it played out. There wasn't any premeditation by it.
"I think at the end of the day the guys in that last group will be the consummate professionals and go out and play the game of golf representing their International team and the US team the way they should do."
Couples added: "I think Greg hit it right on the button.
"We did not plan anything but I think it worked out awesome for everybody involved to have Adam and Tiger play.
"As we've said all along, they are still very good friends and I think it's an exciting match."
As questions from reporters regarding the clash persisted, both captains appeared to get visibly irrated, with Norman saying it's a "dead" issue, and Couples adding that Stricker and Choi should not be forgotten.
"There's six pairings that are all incredible pairings. It's not just Adam Scott and Tiger Woods – there's 22 other players here," Couples said.
"I think it's a heck of a set-up for day one.
"You've got Steve Stricker and KJ Choi playing against each other also.
"Those are two of the finest guys on the PGA Tour."
As defending champions, the USA had the right to choose to name the first pairing for tomorrow's foursomes or defer to the Internationals. Couples deferred, allowing Norman, as the 'host', to pick first.
Norman went with the experience of South African Ernie Els mixed with the youth of Japan's teenage superstar Ryo Ishikawa, and Couples responded with the pair of Bubba Watson and Webb Simpson.
Next, Couples chose FedEx Cup champion Bill Haas and Nick Watney, while Norman picked Geoff Ogilvy and Masters champion Charl Schwartzel.
Next was the duo of Dustin Johnson and Matt Kuchar, paired up against Australian duo Aaron Baddeley and Jason Day, followed by veterans Phil Mickelson and Jim Furyk to go up against Retief Goosen and Robert Allenby.
Norman then namedd the all-Asian duo of KT Kim and YE Yang, while Couples responded with Hunter Mahan and David Toms.
"Who's left?" joked Couples, as they announced the final match-up so many had been anticipating.
Day one's foursomes match-ups
(Internationals named first)
Ernie Els (RSA)/Ryo Ishikawa (Jap) v Bubba Watson/Webb Simpson.
Geoff Ogilvy (Aus)/Charl Schwartzel (RSA) v Bill Haas/Nick Watney,
Aaron Baddeley (Aus)/Jason Day (Aus) v Matt Kuchar/Dustin Johnson
Retief Goosen (RSA)/Robert Allenby (Aus) v Phil Mickelson/Jim Furyk
KT Kim (Kor)/YE Yang (Kor) v Hunter Mahan/David Toms.
Adam Scott (Aus)/KJ Choi (Kor) v Tiger Woods/Steve Stricker