Woods and Williams: No drama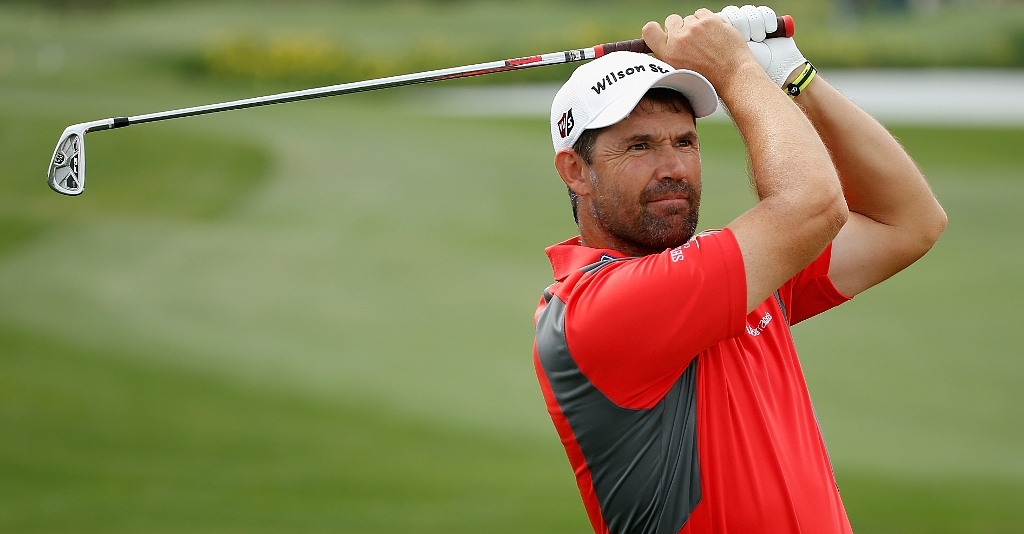 There was no tension between Tiger Woods and Steve Williams at the start of the last Presidents Cup foursomes match today.
Tiger Woods and his former caddy, Steve Williams, shook hands at the first tee at Royal Melbourne Golf Club before their foursomes match on day one at the Presidents Cup.
The gesture and their smiles were clearly part of a move to defuse tension after Williams, who switched his services to Adam Scott when Woods let him go in July, sparked a global controversy by making a derogatory remark with racial overtones about Woods at a private Caddies award dinner in Shanghai two weeks ago
US captain Fred Couples and Internationals skipper Greg Norman on Wednesday put an end to days of intense media speculation when they named Woods and playing partner Steve Stricker as the opponents of Australian Scott and South Korea's KJ Choi for the final match of Thursday's six foursomes matches
After greeting and shaking hands with Williams to light applause from the large gallery, Woods, making his seventh Presidents Cup appearance in the US bid to win their fourth successive trophy, fired his drive straight down the middle of the fairway at famed Royal Melbourne where the Americans suffered their first and only Presidents Cup loss in 1998.
But that was the last time the American pair ever looked liked winning.
It was all one way traffic as Scott and Choi stormed to a crushing 7 and 6 victory that evened the match after the American's opening pair of Bubba Watson and Webb Simpson had whipped South Africa Cup veteran Ernie Els and Japan's Ryo Ishikawa 4 and 6 in the opening foursomes match.
Choi made a 6-footer for birdie at the 12th hole to seal the lopsided victory over the US duo who went unbeaten in four matches at Harding Park two years ago, but who didn't win a hole all day.
"We just played well," Scott told the NBC's Jimmy Roberts afterwards.
"KJ hit a lot of good shots. I hit a lot of good shots, and the other guys didn't play their best."
Woods agreed
"They got off to a quick start, and we just couldn't keep up," Woods said. "This golf course is so difficult, it's hard to make up shots on it."
Woods and Stricker only hit four fairways and six greens on Thursday.
"That's the nature of this course,' Stricker said. "It seems like we were always just a little bit off. We've got to do a better job of putting it in play."
It was a little ironical that while former heroes Woods and Stricker were going down, Phil Mickelson was shrugging away the memories of losing all five of his games here in 1998 by teaming-up with Jim Furyk to beat Retief Goosen and Robert Allenby 4-and-3.
The win made Mickelson, who along with Els are the only men to have played in all nine Presidents Cups, the competition's all-time points leader with 21.
The match turned in the Americans favor on the back nine. The two teams had matched birdies on the first two holes but the Americans lost the third hole with a bogey before squaring it when Mickelson rolled in a 16-footer at the seventh hole.
The International Team then went double bogey-bogey on the next two holes to give the Americans a lead they never lost..
Mickelson then made a 6-footer for birdie at No. 11 and Furyk followed with another from 13 feet at the next to take the 4-up advantage they coaxed home.
"We played together in '99 at the Ryder Cup and we played well together," Mickelson told NBC's Dottie Petter. "And we felt like we wanted to partner again."
In recent years, though, Mickelson and Furyk have often been seperated so they can help some of the less experienced players inn the team, but this week, though, it wasn't necessary.
"This year we felt like our young guys wanted to play together and would play well together so it gave Jim and I a chance to do what we've been wanting to do for years."
Furyk said he was impressed with the way Mickelson putted on Thursday. The big lefthander has gone back to a conventional length putter and it was golden on Thursday.
"I felt good with an iron in my hand," Furyk said. "My partner over here, I knew I didn't have to hit it five feet."
For latest scores you can go to our live leaderboard by Clicking here