WOODS ALL SET FOR GRAND SLAM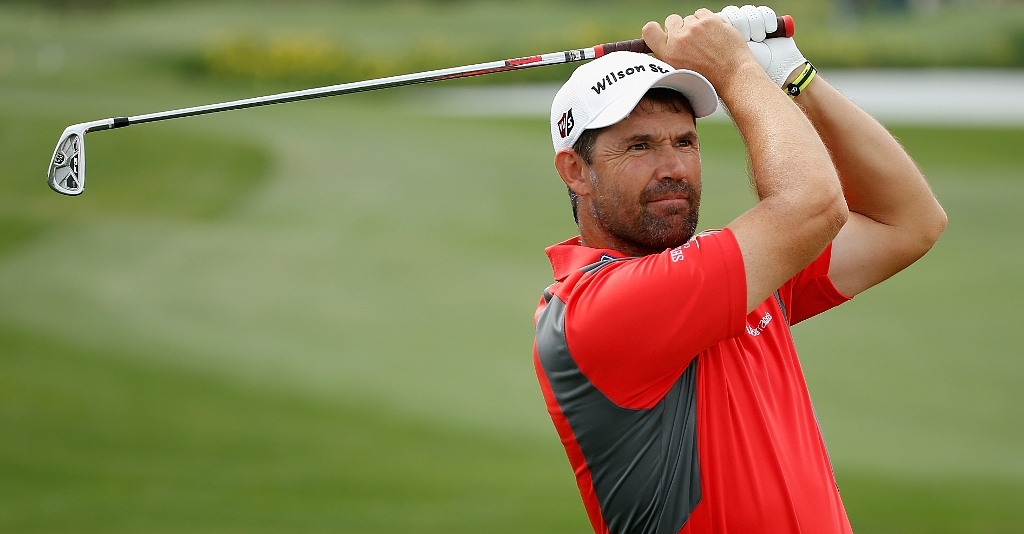 Here we go then. Tiger Woods is about to attempt something never achieved in golf before – a Grand Slam.
Here we go then. Tiger Woods is about to attempt something never achieved in golf before – a Grand Slam.
You could say the same for everybody else in the field for the Masters this year and every year, of course. But Woods is different and this year is different – everybody else has been served notice that it is on his agenda and they know he is perfectly capable of delivering.
Every since he posted the words "easily within reason" on his website at the start of the season the possibility has been on everyone's lips.
For one thing the world number one is not daunted by the size of the task. He has won four majors in a row before, after all.
And, having finished 2007 with three straight wins, starting 2008 with four more victories has widened the gap between him and the rest to a chasm again.
All four in one year, though, has been a mission impossible for all the greats of the game so far. Ben Hogan might have done it in 1953 but for a clash of dates, Arnold Palmer might have done it in 1960, but was thwarted by Australian Kel Nagle in the Open, Jack Nicklaus might have done it in 1972 but for some Lee Trevino magic at Muirfield and Woods himself might have done it but for some foul Scottish weather on the same course six years ago.
Now he might never have a better chance. The Masters on an Augusta course where he has already triumphed four times is followed by the US Open at Torrey Pines, where he has won the last four Buick Invitationals.
Then comes the Open at Royal Birkdale, where 10 years ago he was third only a stroke behind Mark O'Meara and Brian Watts, and finally in August he will defend the US PGA Championship at Oakland Hills, where the 2004 Ryder Cup was played.
Woods did not have the happiest of times there that week, losing twice with Phil Mickelson and once with Davis Love, and when the US Open was last there he was 82nd.
But that was 1996 and he was still an amateur. Twelve years on he has 13 majors, is on course to be sport's first billionaire and holds a bigger stranglehold on the game than anybody else in history.
Comparing his ability now to 2000, when he won the US Open by 15, the Open by eight and the US PGA before adding the Masters the following April, he said: "I'm certainly playing better now than I was then.
"I've got a better understanding of how to get round a golf course, I've got more shots and a better understanding of how to fix my game when it's not going right.
"The beauty of life is that tomorrow is a chance to become better than I am today."
It will come as an awful anti-climax if he falls at the first hurdle. The biggest sporting letdown maybe since Steve Harmison began the defence of the Ashes in 2006 with a ball so wide it flew straight to Andrew Flintoff at second slip.
Or, for the petrolheads amongst us, since Lewis Hamilton's world title bid last year went horribly wrong with a spin in China and a skid in Brazil.
"Most of my career I've won four tournaments in a year plus," he states.
"You just have to win the right four. The whole idea is to have your game peak four times a year, but you might also need to be lucky because you might have your game peak and somebody just outplays you."
Not that the Grand Slam is the thing he wants most. Nicklaus' 18 majors remains the number one goal.
"The Grand Slam you can do in one year. What Jack did took an entire career and it's absolutely phenomenal how consistent he was."
Woods is ahead of schedule, though. His 13th major title at the PGA last August – yes, it would actually be five in a row if he pulls off the Slam – came at the age of 31 and in his 50th major.
Nicklaus reached the same point when he was 35 and in his 60th major.
Woods overtaking Nicklaus is no longer a tall order. Woods managing a Grand Slam still is. At least one major this year looks a sure thing, two would be no surprise, but three would be stupendous and four would be out of this world.
Who can stop him, though?