Woodland moves into share of lead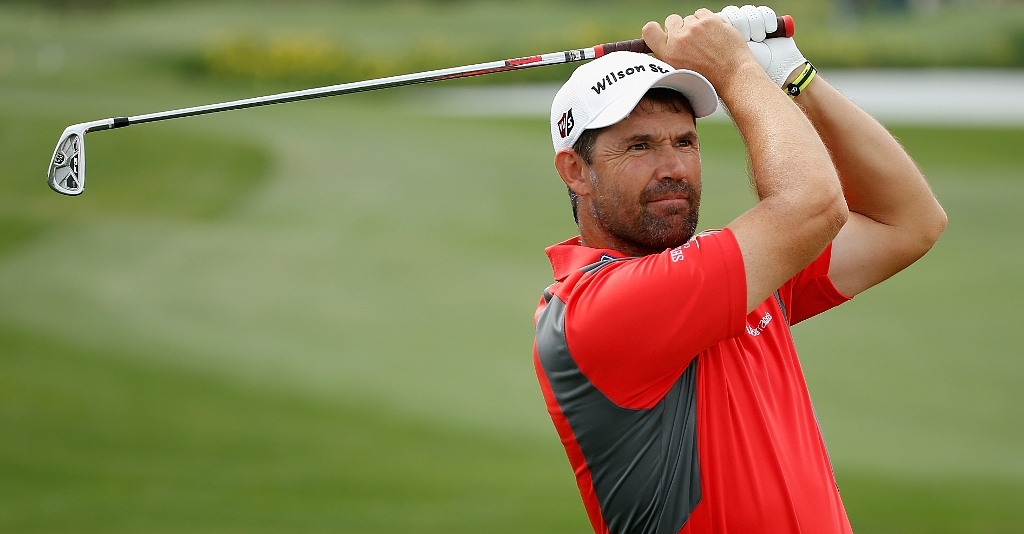 Gary Woodland has moved into a share of the lead alongside Jhonattan Vegas at the Bob Hope Classic in California.
Gary Woodland has moved into a share of the lead alongside Jhonattan Vegas at the Bob Hope Classic in California.
Woodland shot a 8-under 64 on Friday during the third round of this 90-hole tournament to grab his first ever lead in any round on the PGA Tour in 28 starts.
Playing on the Nicklaus Private course, the 26-year-old made five straight birdies on his front nine, and a narrow miss on the 10th nearly made it six.
It all combined for the best 54-hole score of his career to date. Not bad for a player who only started taking his golf seriously 18 months ago.
"I learned how to play the game over the last year and a half," Woodland said. "I've got great people around me, great people mentoring me, and I'm starting to get there. I'm not anywhere close to where I want to be, but I'm on that road right now."
A former college basketball player with aspirations of succeeding in that sporting discipline, it wasn't until he layed his hoop dreams to rest that the Kansas native was able to give his golfing game the attention it deserves.
"There's a lot of guys out here that know how to play this game," Woodland said. "I could probably beat them on the basketball court, but out here, for a year and a half, I was getting my butt kicked. … There's so much up-and-down in other sports. You're never going to win all the time, so I learned how to play through adversity."
It's been an arduous journey at times. In 2009, Woodland underwent surgery during his rookie season to repair a torn labrum in his left shoulder, a leftover injury from his basketball days. He played through the pain with the help of cortisone shots until his doctors informed him that he could no longer carry on in that fashion.
With the injury behind him, Woodland seems to be hitting his stride, and should be a contender for the remaining two rounds.
Jhonattan Vegas, meanwhile, maintained his steady form with a solid-as-a-rock 67, the first ever bogey-free round of his PGA tour career, to maintain his position at the top of the leaderboard.
Like Woodland, Vegas is 26-year-old Nationwide Tour graduate with big-hitting reputation. Their battle in the coming rounds should be an interesting one.
Vegas hit every fairway on Friday, and only a short miss for birdie on 18 prevented him from grabbing the sole lead. He's the first Venezuelan to earn a PGA Tour card, a feat that has earned him a lot of attantion in his homeland.
"Everybody has been waiting for this for a long time," he said. "Even the media, they're really interested in showing the results. I've got a lot of friends there that love golf and that support me, and I've heard a lot from them."
Further down the field, Australia's Greg Chalmers (65) is just one shot behind the leaders, while Scotland's Martin Laird lies two back after a bogey-free 64.