Wood moves clear in Spain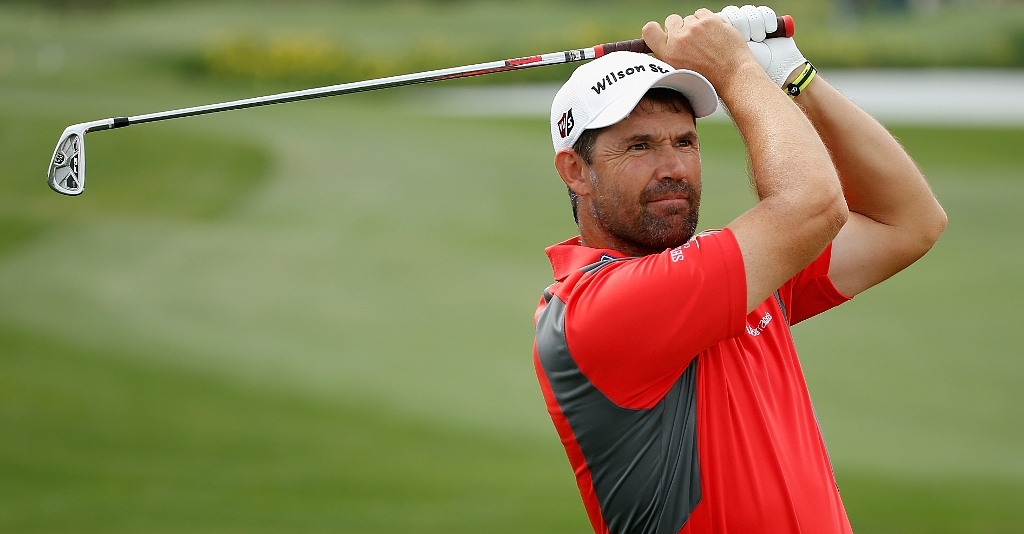 England's Chris Wood leads the Iberdrola Open in Mallorca by three shots after a superb five-under 65 on Friday.
England's Chris Wood leads the Iberdrola Open in Mallorca by three shots after a superb five-under 65 on Friday.
Wood was the leading Brit in a leaderboard full of British and Irish golfers, as he followed up his opening 67 with an even better total to lead fellow Englishman Matthew Nixon and Northern Ireland's Darren Clarke by three clear strokes.
The 23-year-old Englishman made six birdies in his round on Friday, and only a bogey on the 16th prevented him from opening up an even bigger gap over the rest of the field.
"You just have to keep it in play and think your way round a bit more," Wood said of the course.
"I am taking some holes on and being a bit more considered on others and it is working. I played lovely all day really but it's funny how it can change so quickly."
Wood has a string of top-10 finishes to his name, but he's yet to win one.
"It will happen – I just need to keep putting myself in these positions," he said. "The more that I can do that then the more chances I will have to win.
"It suits me this course. It can be tricky and you have to think your way round which is how I like to play golf – to try and be aggressive when I can and conservative when I have to. It is not a bombers course and it is only going to play shorter as the week goes on."
Wood's closest challengers, Clarke and Nixon, both shot level-par rounds to sit at five under overall, though that doesn't tell the full story of their rounds.
Clarke came back from a double bogey and a bogey on his front nine to get it back to level pegging towards the end, while 21-year-old Nixon had a see-saw day, carding six birdies, two bogeys and two doubles – the most frustrating of the two coming at the par-three 18th.
Still, it could have been worse for Nixon, and he remained positive about his chances.
"I think I'll be more dwelling on the fact that I am playing well and have a great chance over the weekend having missed the last two cuts," he told www.europeantour.com.
"I just have to go out there and give it 100% and see what happens. There are scores to be made out there but if you hit a couple of loose ones then you can make a big number so hopefully I can keep it going and keep the mistakes off the card.
"There is work to do over the weekend and some great players in the field so I will keep my head down and see what it brings over the next couple of days."
Darren Clarke was satisfied with his round, despite his early troubles.
"I didn't play badly I just hit a few errant shots that, as I said earlier, put me in the wrong spots which you can't afford to do on this golf course," he said.
"The wind turned on us on 16 and I hit my tee shot the wrong way so dropped one there but all in all I am pretty pleased, five under going into the weekend."
One shot behind Clarke and Nixon on four under were another Englishman, David Lynn, and France's Thomas Levet.
Ireland's Simon Thornton, Scotland's Paul Lawrie and England's Danny Willett, who was second overnight, were a further shot back – making for seven British and Irish players in all in the top eight.
First-round leader Gregory Bourdy couldn't match his 63 on Friday, and in fact didn't come anywhere close, eventually finishing the day on level par thanks to a horror seven-over-par 77.