Wood has first-round lead in Wales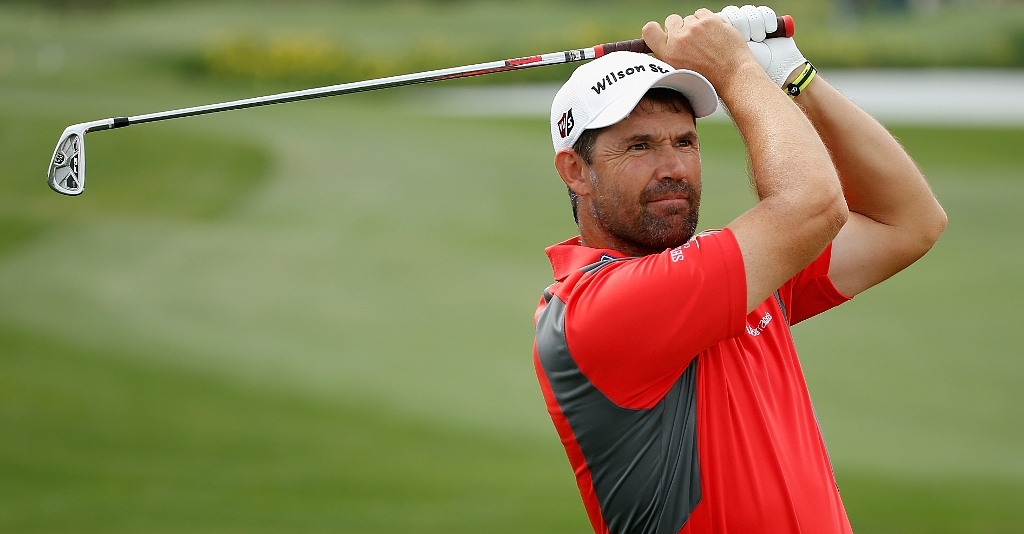 Chris Wood, 2009's European Tour Rookie of the Year, may be the next uncapped player to throw his hat into the Ryder Cup ring.
Chris Wood, 2009's European Tour Rookie of the Year, may be the next uncapped player to throw his hat into the Ryder Cup ring.
The 22-year-old from Bristol leads the Wales Open after opening with a record-equalling six-under of 65 on Thursday on the same Celtic Manor course where October's match will take place.
Six of the current top nine in the points race do not have a cap between them, but Wood has already shown what he can do by finishing fifth in the 2008 Open as an amateur and then third at in the Open at Turnberry last July.
He was also unbeaten on his Britain and Ireland debut against Continental Europe in the Vivendi Trophy that followed – and his last three finishes have been third, fifth and sixth.
After the disappointment of a closing 77 when leading the BMW PGA at Wentworth two weeks ago the 6ft 5in golfer, able to commute from home across the Severn Bridge, hit back with six birdies in a flawless display.
Yet Wood, who ended day one in front of Welshman Bradley Dredge and Australian Andrew Dodt, is not ready yet to declare the Ryder Cup his number one target.
"I would say it's completely in the back of my mind," he said. "It's not been a massive goal of mine, but I know my game is capable enough of playing at that level.
"But right now I'm just looking to win. Obviously I've started to get myself in contention more often, so the more I do it the more likely it's going to happen.
"I've just got to stay patient – and play good golf."
The best of his birdies on Thursday came at the 439-yard eighth, his 16th, where he struck a nine-iron out of a fairway bunker to five feet.
Last week's Madrid Masters winner Luke Donald, at ninth in the world the highest-ranked player in this week's field, managed only a four over 75.
But leading local hope Rhys Davies, the player he pushed into second place in Spain, is very much in the hunt again following a 67.
Dredge finished second in this event three years ago, albeit on another of the courses at the resort, and after his round, pointed out an additional advantage of playing on home soil.
"I actually prefer it when I get out and there's more friends and family in the crowd," he said.
"I feel like if I hit it in the rough there'll always be someone there to kick it back out … only joking."
Dredge is 37 next month and knows there will never be another chance for him to play against the Americans in the Ryder Cup at home.
"The Ryder Cup is massive for me and I still think it's possible for me to do it, but I need to win some tournaments.
"Last year I played more events and I'll do the same this year. There's a way to go yet and as I need to rack up some points I'm going to The Open qualifier at Sunningdale on Monday."
Compatriot Rhys Davies, who has already had a win, two seconds and a third in this his first full season on the European Tour, resumed this morning on four under with his sights on overtaking last season's Rookie of the Year Wood.
"Support of your home event is fantastic, but also expectation comes with it and sometimes the crowds are not as patient as maybe I am," he commented.
"But they were outstanding today and I fed off them and felt comfortable in the environment. I waited for the good things to happen.
"It was great to see Dredgy have a good score early on and hopefully the Welsh flag can keep flying."
Title favourite Luke Donald, who pushed Davies into second spot in Madrid on Sunday, managed only a four-over 75 and probably needs a 69 on his return just to survive the halfway cut.
Ross McGowan, currently fifth in the Ryder Cup standings just behind Donald, was five under with four to play, but lost a ball on the driveable 15th and, after double-bogeying there, dropped further shots at the 16th and long 18th for a one-under 70.
On the same mark were Spanish Open champion Alvaro Quiros, thanks in a part to a hole-in-one on the 189-yard third, and cup captain Colin Montgomerie.
Those two were playing together and it was another opportunity for Montgomerie to admire the 27-year-old's immense power, an asset he believes could be really useful against the Americans in four months' time.
Simon Khan, back in action after his life-changing victory at Wentworth, sank a 35-foot putt for an eagle two on the 15th, but played the rest in two over for a 71.