Women in men's golf – the R&A's view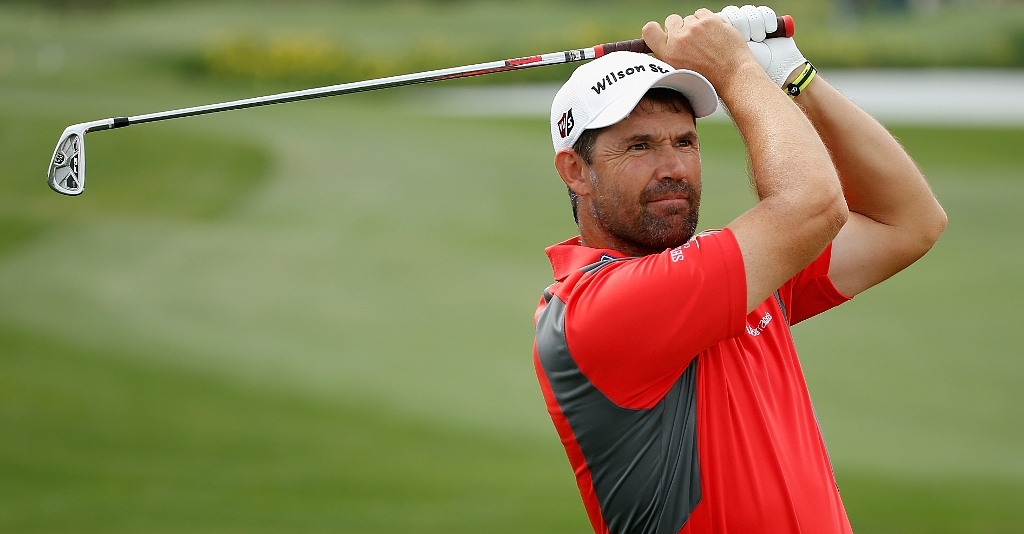 R&A CEO Peter Dawson doesn't think any women in his lifetime will qualify to play in The Open.
Six years after women were given the chance to qualify for The Open, not a single women has – and R&A CEO Peter Dawson doesn't think one ever will – at least not in his lifetime.
"It's certainly gone off the agenda, hasn't it?" Dawson said at a media function at the all-male Royal St George's Club in Sandwich, Kent, on Tuesday.
St George's is where this year's Open Championship will take place from July 14-17.
"I don't expect to see a woman trying to qualify in my lifetime, but the opportunity is there."
The Open Championship's entry form was changed in 2005, two years after Annika Sorenstam, the women's World No 1 at the time, played in an event on the PGA Tour in America and a year after Michelle Wie, a mere 14-year-old at the time, had missed the cut at the US PGA Tour's Sony Open in her native Hawaii by a single shot.
But Sorenstam has now been retired for four years and has never expressed any desire to play in any more men's events while Wie has not been able to finish in the top five of any of the women's majors in order to be eligible to take part in an Open regional qualifying competition.
That's of course if she is still interested.
In her teens the big hitting American accepted many offers to play in men's events and in the process became one of the world richest schoolgirls with reported contracts worth $24 million, but her dismal showings there seemed to hold her back and her golf and her confidence suffered to such an extent, she was unable to live up to her rich potential and is only now beginning to look like a golfer with real potential again.
So to date the top five qualifying rule has still to be tested and Dawson says that "Until women have a track record at trying to qualify, we have no idea whether we have pitched it correctly or not.
"In any case, why should golf be any different? We don't see men and women playing tennis against each other, running against each other or rowing against each other."
As for the male-only membership policy of Royal St Georges, Dawson said: "Single sex golf clubs – men only and women only – are very few in number and they do tend to be the older clubs.
"It's not as if they've made a conscious decision. They've just carried on as they always have.
"I think it's a matter for them to decide how they operate within the law. We don't use The Open for what I might call social engineering.
"I'm sure that as generations come through members will take a view on this as the years go by. If it was true that single sex clubs were affecting golf participation I would take a different view on it, but there are such a small number and in time I'm sure attitudes to this subject will change.
"I think the media are far more interested in this than people in golf, but I don't want to sound in any way complacent."
Dawson also made it clear in his talk with the media that he believed the main Tours in golf should consider changing their policy of keeping secret any disciplinary action that might be taken against players.
This follows the case in February of Tiger Woods spitting on a green during the Dubai Desert Classic.
The European Tour had jurisdiction and, unusually, made it public knowledge that Woods had been fined – Woods apologised for it – whereas the PGA Tour never discloses anything of such a nature and in fact were somewhat critical of the European Tour's disclosure.
"I would not want to give the impression in any way that the standards of behaviour in golf are poor," said Dawson. "I think they are very high and golf is still held up as a model for many other sports.
"These particular incidents that we see do get a great deal of publicity and rightly so.
"As regards what the Tours' disciplinary policy should be in terms of whether it should be made public I think if you look at the wider world of sport that has become the norm.
"There are many good reasons for keeping it quiet, but I think it's possibly something that the Tours who do that should look at changing because I think putting these things in the public domain has a lot of benefits, especially now that golf is an Olympic sport."
Although not part of the London Olympic Games next year, golf will be one of the sports played at Rio de Janeiro Olympics in 2016.