Winnings Ways: Woods/Bourdy/Ames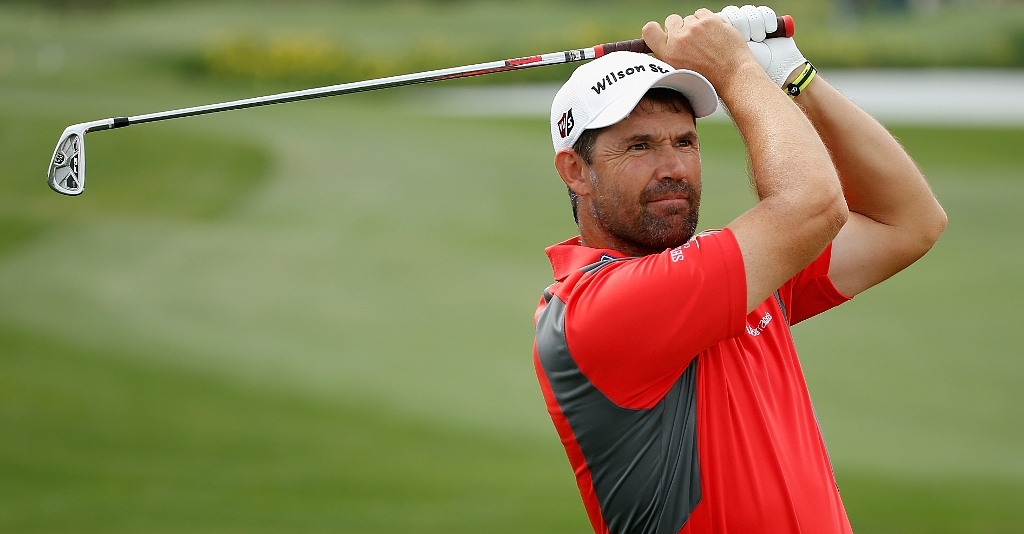 Golf365 reveals the secrets of success for last week's winners Tiger Woods, Gregory Bourdy and Stephen Ames.
TIGER WOODS – JBWERE MASTERS WINNER
In the bag
Driver – Nike SQ Dymo
3-wood – Nike SQ2
Irons – Nike VR Forged Blades
Wedges – Nike VR Forged
Putter – Scotty Cameron by Titleist Newport 2
Ball – Nike One Tour
Testing layout
We've seen before that Woods thrives when he is faced by an unusually strategic golfing test – it is almost as if he steps up a gear when the course demands more than the thrash and putt option that modern technology has created.
Perhaps the most famous example of this was when Woods eschewed the driver when completing victory at Royal Liverpool in the 2006 Open Championship.
When Woods initially accepted the invitation to the JBWere Masters it was said that the change of venue – to the classic Kingston Heath course – was a clinching factor.
"All the guys have raved about this golf course and I understand why," he said. "I really enjoy playing on sandbelt courses because it brings back shot-making and we don't see enough of that. All the guys who have come down here have always enjoyed it. This is a kind of golf that we don't get a chance to play."
A warm welcome
We have come to accept that Woods has a strong – probably the strongest – mind game in the field, but perhaps the difference between Shanghai (Woods' previous stop on his end-of-season tour) and Melbourne was an off-the-course factor.
It was clear that Phil Mickelson won the crowd support in China and that possibly explains why Woods was curiously subdued throughout that week.
But in Australia there was never any doubt who was the crowd's favourite all week.
There may have been some issues over the continued use of cameras, but the mood was far more positive towards the world's number one and he responded in kind.
Taking control
After failing to break par on Saturday Woods allowed the field to catch him ahead of the final 18 holes.
"I had to make some early birdies," he said afterwards, "and I was able to do it. I kept it going most of the day."
He began by drilling a 3-wood approach to the green of the par-five opening hole – and the rapturous crowd response would have left playing partners Greg Chalmers and James Nitties in no doubt about challenge ahead of them.
GREGORY BOURDY – HONG KONG OPEN CHAMPION
In the bag
Driver – Titleist 907 D2
3-wood – Titleist 906 D2
Irons – Titleist 670
Wedges – Titleist Vokey Design
Putter – Scott Cameron no. 1
Stunning stats
If you hit more greens in regulation than any other player in the field (as Bourdy did), you stand a good chance of competing.
If your scrambling is also the best in the field (as Bourdy's was again), the chances of winning become even greater.
If you also putt superbly (and guess what? Bourdy did, ranking third in Putt Average), then anything other than victory would be bizarre!
Course form
Early in the tournament Lee Westwood said: "I can't pick a line, I can't get the speed and it's just a massive disadvantage being here for the first time. I'm just baffled by these greens."
Bourdy had no such difficulties with the grainy Bermuda grass and had proved as much in the past (ironically on his first visit) – in 2006 he shot 65-66-69 to lie third with 18 holes to play in the Hong Kong Open.
A 71 followed which saw him fall out of the top ten, but he is a more mature player these days and this time was able to finish off the job.
STEPHEN AMES – CHILDREN'S MIRACLE NETWORK CLASSIC WINNER
In the bag
Driver – Nike DYMO PROTO
Irons – Nike VR Blades
Wedges – Nike VR Forged
Putter –
Ball – Nike One Tour
Birdie barage
No-one in the field made more birdies all week than Ames.
On Friday, however, his six birdies were also joined on the scorecard by four bogies.
On Sunday Ames got the balance right, unleashing nine birdies and added just one bogey as he compiled a score of 64 that enabled him to catch the pre-round leaders Justin Leonard and George McNeill.
In the play-off he only need two pars to defeat the pair.
Picking up the pace
Ames revealed after his win that he hadn't felt comfortable with his putting until midway through his second round.
"I changed my routine a little bit just to quicken up the pace in my routine itself," he said, "and all of a sudden the putter just got hot, and it's been hot for the last three days."
He also explained that he completed his win using grooves that will be legal in 2010.
For those wondering what effect the new rules will have on the game, Ames explained that he got a few more fliers from the rough but he liked the way the ball reacted on the greens.
Florida sun
Ames seems to save some of his best golf for the sunshine state of Florida.
This was his third win in 50 starts there (his second win in this event, plus a victory in the Players' Championship at Sawgrass).
He also has top ten finishes at Bay Hill, Doral, Westin Innisbrook and Mirasol.