Winnings Ways: Scott/Allenby/Furyk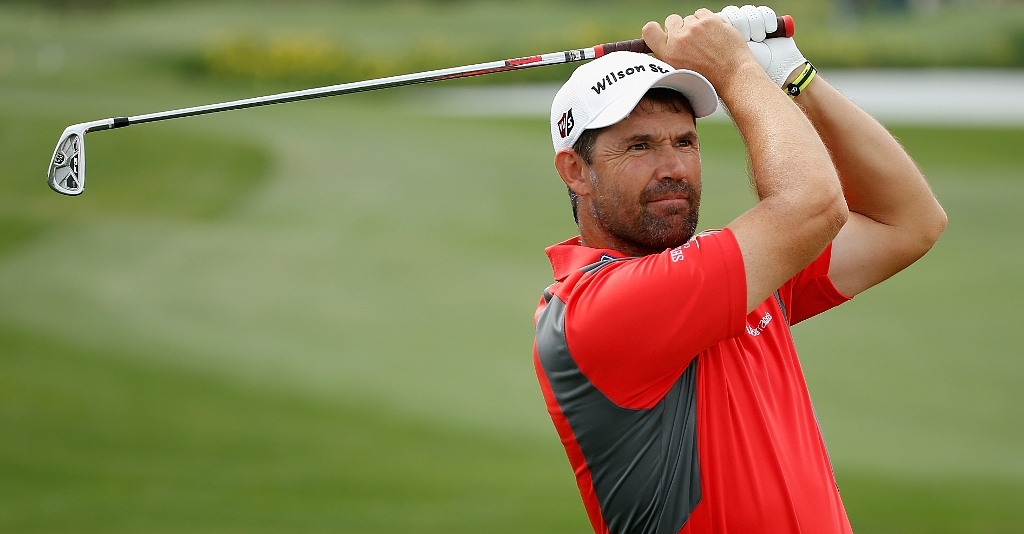 Golf365 reveals the secrets of success for weekend winners Robert Allenby, Jim Furyk and Adam Scott.
ADAM SCOTT – AUSTRALIAN OPEN CHAMPION
In the bag
Driver – Titleist Pro Titanium 905R
Irons – Titleist AP2 irons
Wedges – Titleist Vokey milled
Putter – Scotty Cameron Prototype
Ball – Titleist ProV1
Shoes – Footjoy
Greg Norman
When Scott was selected by his mentor and hero Greg Norman for the Presidents Cup there was widespread astonishment because his form had been appalling and other players had greater claims.
Scott struggled to justify the pick in the event, playing as poorly as he had all year.
But the show of loyalty has worked in the sense that Scott himself recognised the gesture, what Norman was implying and has improved steadily since. It may not have worked for Norman the Presidents Cup captain, but it worked for Norman the friend.
Change of perspective
Sometimes all it needs in any one week for a player to get over the winning line is to implement a small mental idea or change in perspective; this week Scott took a long hard look at his approach to playing on home soil.
"I kept cruising along thinking it (a victory in Australia) will just happen, well, sometimes it doesn't just happen," he said.
"And I think the best athletes in the world go out and get it – a lot of people say 'just let it happen, it'll happen', well, no, the best athletes in the world aren't that patient.
"They go out and make it happen and that's why they're the best, they have the ability to do that.
"I had to look down at some point this year and be really honest with myself and say 'how much do you want this?', because it was getting close to slipping away a little bit."
ROBERT ALLENBY – NEDBANK CHALLENGE WINNER
In the bag
Driver – Srixon Z-RW Driver
Fairway woods – Srixon W-403 Woods
Irons – Srixon 701 Tour
Wedges – Srixon WG-706
Ball – Srixon Z-UR
Clothes – Lacoste
Play-off power
For a player who has the reputation of being flaky on the back nine on Sunday, Allenby has a remarkable play-off record.
This was his 11th win from the 12 play-offs he has competed in – that's not just impressive, it is extraordinary.
He was at least aware of the record – it would be difficult not to be – and took some solace from it when he bogied the 72nd hole to surrender the event in regulation time.
"I knew I had a second chance," he said, "and my record in play-offs is pretty good."
Pretty good? Sensational more like.
His time of year
It was interesting that Allenby accepted the invitation to this event because he usually heads home for the trio of Australian events and has a fine record in them (albeit he hasn't won there since claiming the triple crown in 2005).
It would be disingenuous to suggest that money was not a factor because the cheque for winning was £720,000 (Adam Scott collected less than a quarter of that total for winning the Australian Open), but there were other factors at play.
Allenby didn't enjoy last year's Australian Open – he bristled at the introduction of a stadium hole, disliked the fanfare surrounding John Daly and took understandable offence at taunts made by fans about his tears for the death of his mother Sylvia.
That probably explained his snub of this year's event and perhaps those reasons acted to keep him focused and driven as he made his way towards victory.
JIM FURYK – CHEVRON WORLD CHALLENGE WINNER
In the bag
Driver – Srixon Z-TX
3-wood – Srixon Z-TX
Hybrid – Nickent
Irons – Srixon Pro 100
Wedges – Srixon WGC Series
Putter – Scotty Cameron
Remembering that winning feeling
It had been 29 months since Jim Furyk last lifted a trophy, an oddity for a player who had come to enjoy the winning feeling on a regular basis (he has 13 PGA Tour wins).
"It has bothered me that I haven't won, I would be lying to say otherwise," he said. "That's your goal every year and when it doesn't happen it definitely bothers you. Does it feel like a couple of years? No it feels like ten."
Given that he must have been feeling a little tight, it makes his play on the final two holes all the more impressive: he birdied them both to set a target the others couldn't match.
Nicklaus specialist
The World Challenge is played on Sherwood GC's Jack Nicklaus designed course and Furyk is a specialist on Nicklaus tracks.
The Golden Bear likes to test a player's strategy and that suits Furyk's game down to the ground.
He has won and twice finished second at Muirfield Village, he has twice finished second at Harbour Town and this was his fifth top six finish at Sherwood itself.
Final day colours
His friend Tiger Woods may not have been around on the final day to wear red, so Furyk wore it himself. Was it coincidence or a statement?
"No. it's an outfit I've worn a bunch this year," he explained. "I also thought back to Canada (his last win). That time I wore red on Sunday so maybe I need to start doing it."