Winning Ways: Zach & Shane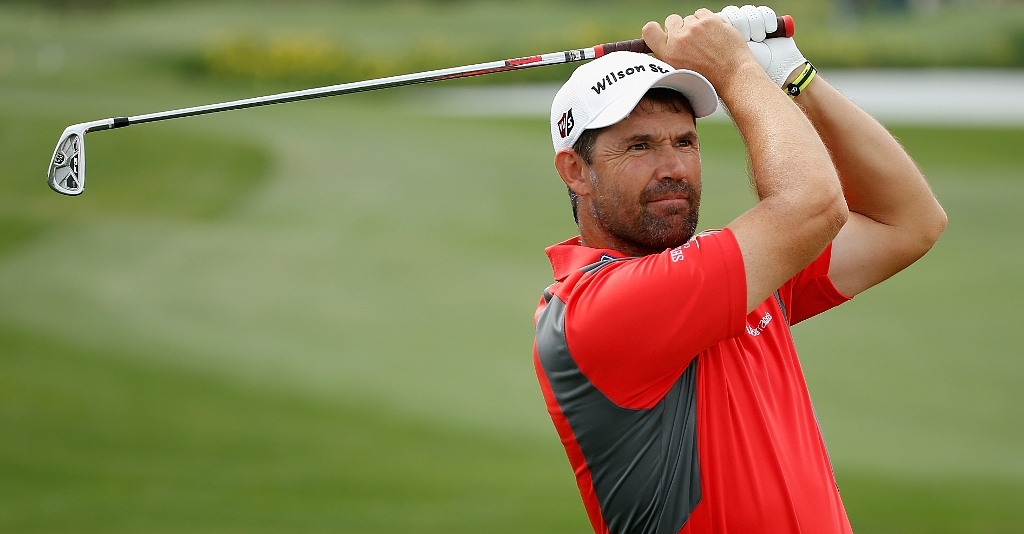 Golf365 reveals the secrets of success for this week's winners Zach Johnson and Shane Lowry.
Zach Johnson – Texas Open Champion
In The Bag
Driver – Titleist 909 D2
Fairway wood – Titleist 909 D2 3- & 5-wood
Hybrid – Titleist 909H
Irons – Titleist AP2
Wedges – Titleist Vokey Design & Spin Milled
Putter – SeeMore FGP Black
Ball – Titleist ProV1x
LaCantera Love-in
This was the final time that the Texas Open was held on the Resort Course at LaCantera GC in San Antonio. Throughout its 15-year spell as home to the event it has proved to be a layout some players adore and do well on every time they return.
Zach Johnson won on his first start in the event last year so had just one opportunity to prove he really loved the place, but he did just that, joining Duffy Waldorf (double winner), Justin Leonard (triple winner) and Loren Roberts (one win, one second, one third) as the very best of the LaCantera experts.
Bermuda shorts
When Johnson's first three PGA Tour wins came in Georgia he was naturally viewed as a specialist in that state, but he has moved on from that restricted role in style.
However, there is a new Zach Johnson trend emerging – his pronounced liking for shortish set-ups on Bermuda greens. In the last 12 months he has won the Texas Open twice, taken the Sony Open at Waialae and finished third at Bay Hill.
Winning mentality
Johnson's win was testament to his ability to convert a winning-opportunity into a win itself. His stats were good but not great – he ranked second for Par 4 Performance and Eagles Scored but no other ranking was top 10.
On Saturday he hit 16 of 18 greens in regulation and required just 24 putts as he compiled a superb 60. That put him on top of the leaderboard, but the next day his golden touch vanished and called upon nothing less than raw determination.
He never panicked, kept chipping away and ultimately defended his title. As Paul Goydos said later, "He kind of kept grinding and grinding and grinding and grinding."
Shane Lowry – Irish Open Champion
Amateur dramatics
Ever since Rory McIlroy turned professional, Lowry has assumed the mantle of top amateur in Irish golf and has performed with great credit – winning the Irish Close Championship in 2007, leading the Irish team to victory in the Home and European Championships and rising to 14th in the amateur world rankings.
But it was natural for everyone to expect Lowry, however talented, to achieve less than his exalted predecessor. Well, he smashed that theory to pieces by doing something McIlroy never did – not only winning a professional event as an amateur, but doing so in the Irish Open and on his very first start in a European Tour event too!
It was a dazzling display, all the more astonishing because he was in the mix throughout the week and subsequently had to deal with the expectation of the wildly excited crowd who came to cheer for Harrington and McIlroy, and departed celebrating Lowry.
Shot-making
When he missed a short putt for victory on the final green, Lowry could have folded. But his week-long series of magnificent shots was not finished.
Early in the week, when compiling his second-round 62, it was easy to pull off superb approaches and brilliantly executed recoveries. It was less simple to do so as the tournament came to a conclusion on Sunday and yet Lowry continued to pull off some spectacular efforts.
On the first play-off hole he hit a wonderful third shot to make the green from distance and on the second play-off hole he hit a stupendous second to set up an eagle putt. It was enough to finally wear down his weekend partner Robert Rock.
Birdie machine
Given that he hit his irons so close with such regularity it was little wonder that Lowry topped the Par Breaking and Birdie stats: he collected 23 birdies and one eagle in his 72 holes.
Just as crucial to his success, however, was his ability to keep anything worse than a bogey off his card. In the appalling conditions the player's faced at times last week it was a outstanding effort.