Winning Ways: YE Yang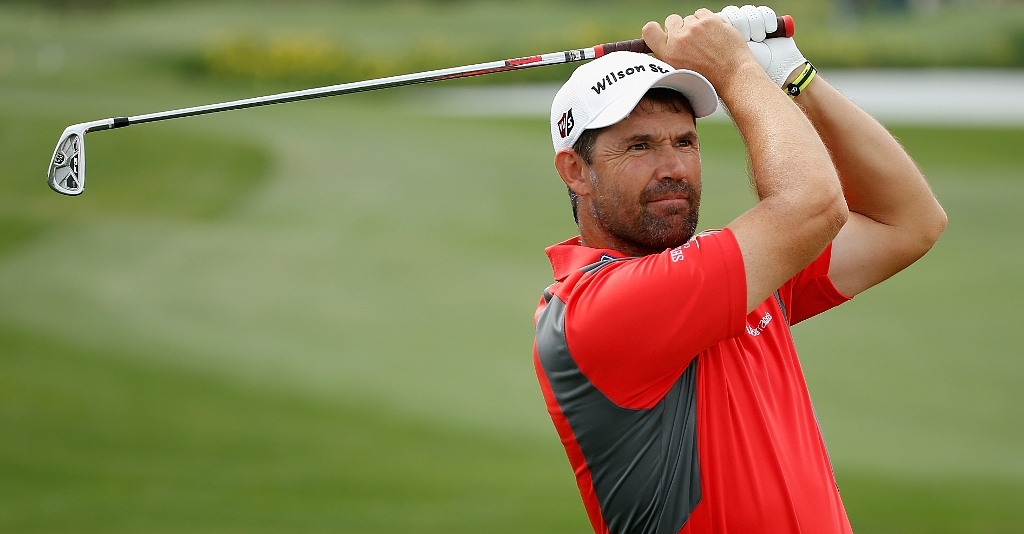 Golf365 reveals the secrets of success for Sunday's sensational USPGA Championship winner YE Yang.
YE YANG – PGA CHAMPIONSHIP WINNER
In The Bag
Driver – TaylorMade r7 Limited
Fairway wood – TaylorMade Burner & V Steel
Hybrids – TaylorMade Rescue TP
Irons – TaylorMade r7
Wedges – TaylorMade rac
Putter – Odyssey White Hot 2-ball
Ball – TaylorMade TP Red
The "no-name" champion
The longer Yang stayed in contention the more persistent came the calls that he was a "no-name" golfer.
Well that kind of depends.
He's not unknown in Japan (where he has won four times) or, indeed, in the whole of Asia (he has also won in his home country South Korea). The European Tour knows all about him, too, ever since he defeated a high quality field to win the 2006 HSBC Champions Tournament.
He isn't even unknown to anyone with a passing interest in the PGA Tour because he won the Honda Classic earlier this year.
2009's silent star
Was Yang's arrival on the major scene such a surprise – or was it something that was waiting to happen?
Consider his record in 2009, his second season on the PGA Tour.
He won in Florida and then finished 11th in the Quail Hollow Championship (an event held on a tough course that is increasingly providing clues about future major performers).
In recent weeks he rediscovered his form, making the top ten in the Canadian and Buick Opens and then enjoying a fast finishing 19th place in the Bridgestone Invitational.
His consistency was such that he lay 21st in the Fedex Cup before he teed off at Hazeltine (and is now 7th).
PGA repeat
When Yang completed his maiden PGA Tour victory in the Honda Classic in March he did so on the PGA National layout in Florida.
The course has hosted a PGA Championship (in 1987) and is considered a tough test of golf that closely resembles a major set-up with thick rough and slick greens.
This year the resemblance was arguably all the greater – both PGA National and Hazeltine are blustery courses, featuring lots of water from the tee and around the greens, and both have brutal closing stretches that are designed to test a player's resolve.
Yang was up to the task in March – and no less suited five months later!
Tiger Slayer
Yang's victory in the HSBC Champions Tournament was notable for his ability to withstand the challenge of Tiger Woods.
On that occasion Yang started the day in second – as he did in the PGA – but Woods began in fifth.
However three birdies saw Woods charge for the lead on the front nine and in such circumstances we have come to expect leaders to crumble.
The man from Jeju Island didn't.
"Yang just went on and played some great holes," said Woods afterwards. "He was basically out of reach."
Did that result resonate at Hazeltine? Was Yang able to remind himself that he had done it once so why should he not do it again?
And did Tiger recall that this was a man – a rare man – who could be "out of reach".
Interestingly, Woods admitted that his three-ball walked up the final hole of the HSBC event, "talking about how we didn't know anything about him (Yang)."
He knew a little more this time.
Stats smasher
Woods' ability to close out tournaments when leading at the end of the third round was a given – we all knew it.
Didn't we?
58 times he had led after three rounds and he had won all but five.
In majors his record was even more brutal – 14 times he led, 14 times he won.
Yang has done something very few golfers have done – he's not just beaten Tiger Woods once, not just beaten Tiger Woods twice, he's beaten Tiger Woods in circumstances that others have found impossible.
The shot that was heard all around Asia
"The shot that was heard all around the world" is a phrase initially coined by Ralph Waldo Emerson in reference to the shot that prompted the American Revolution.
But it has come to be used in a sporting context, too, and Gene Sarazen's albatross at the 15th hole in the 1935 Masters was the first instance of it being used in golf.
Yang's approach to the final hole might be considered "the shot that was heard all around Asia" because the importance of his win – and the stunning nature of the shot that clinched it – are THAT extraordinary.
On the final hole he had 202 yards to the pin, needing to send the ball over a tree and using his TaylorMade Rescue TP 19° he very nearly hit the pin before seeing it settle 8 feet away.
When he holed the putt Nick Faldo called it, "one of the greatest threes we'll ever see."