Winning Ways: Stricker & Noren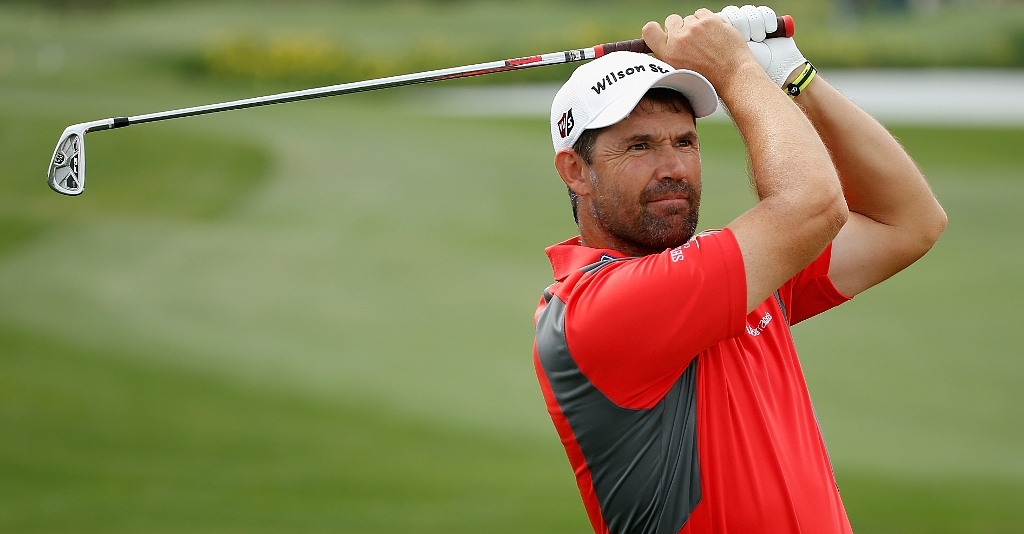 Golf365 reveals the secrets of success for last week's winners Steve Stricker and Alex Noren.
STEVE STRICKER – DEUTSCHE BANK CHAMPIONSHIP WINNER
In The Bag
Driver – Titleist 909D3
Fairway wood – Titleist 906 F2
Hybrid – Titleist 909H
Irons – Titleist 755
Wedges – Titleist Vokey
Putter – Odyssey White Hot #2
Ball – Titleist ProV1
Play-off power
Since the inception of the Fedex Cup Play-Offs no player has been more consistent in them than Steve Stricker.
In 2007 he won The Barclays, was third in the BMW Championship, ninth in the Deutsche Bank Championship and 17th in the Tour Championship.
Last year he made just one top ten (in the BMW) but was never outside the top 25.
This year he was second at The Barclays and then completed victory in Boston.
The fans are confused by the Play-Offs, the players are a little mystified, the media do their best to understand; but Steve Stricker just loves them.
Choker? What choker?
Even earlier this year, as he won the Crowne Plaza Invitational at Colonial, there were snipes about Stricker the choker.
"He only won because he fluked a chip-in and Tim Clark gave it away," was the gist.
Well perhaps Stricker can end such speculation with this win.
Prior to the final round, pgatour.com said that the winner would have to go low and those words were true as the final round became a charge.
Tiger Woods went low, but started too far back.
Angel Cabrera and Dustin Johnson went low, but the two big hitters both failed to birdie the par-five final hole.
Jason Dufner also went low and set the clubhouse target which Scott Verplank matched when he birdied five of the last six holes.
Amidst this low scoring madness Stricker was plodding along at two under having parred every hole from 8 to 16.
Whereupon he calmly birdied 17 and 18 to pass all the challengers and earn a one shot victory.
Par 71 specialist
It is common knowledge that Tiger Woods seems to perform better on par 72s than par 70s (at least when they are not called Firestone).
But Steve Stricker might be the man to watch out for on par 71 layouts – his record on them is little short of sensational.
He was first in Boston and second at The Barclays whilst earlier in the year he also won on the par 71 Deere Run.
In his comeback year of 2007 he won on the par 71 at Westchester, was third at the par 71 Cog Hill and threatened to win on the par 71 Carnoustie.
In 1996 his maiden win in the Kemper Open came on the par 71 Avenel.
Coincidence? Who knows but it might be worth bearing in mind.
ALEXANDER NOREN – OMEGA EUROPEAN MASTERS WINNER
Hitting the greens
Ever since Seve Ballesteros re-shaped the greens at Crans-sur-Sierre in 1999 they have become harder to hit and scrambling from off them has also become a distinctly tricky prospect.
In essence they are now shaped like up-turned saucers with balls on the edge of the greens running off the putting surface.
So the fact that no player hit more greens in regulation all week than Noren gave the Swede a big advantage.
Throw in a hot putter – he ranked third for Putting Average – and a strong showing was inevitable.
Quiet course form
Sometimes a player reveals a liking for a course in a less than obvious manner.
We've become accustomed to looking for good finishes to discover good course form, but Noren had missed one cut in Crans and finished 66th in 2007.
However, look closely and his 2007 effort was a little better than at first glance.
He ranked second for Putting Average that year so clearly enjoyed the greens and when he turned up last week with a strong long game he was in great shape to contend.
Withstanding Dredge
Starting the final round with a two shot lead, Noren raced from the blocks on Sunday with two birdies in his first two holes to assume command of the tournament.
But Wales' Bradley Dredge has a magnificent record around Crans and he was in no mood to let Noren run away with the title.
Around the turn Dredge seem to hole everything he looked at, from on and off the greens.
Credit to Noren, then, that he responded in style.
The par five 14th and 15th holes were the turning point.
Noren smashed a long drive down the first of those holes, found the green with a safe shot and made a two-putt birdie.
From the greenside bunker on the next he found the bottom of the cup for an unlikely eagle.
Dredge made birdie but the two shot margin that Noren had recreated was enough to take him safely home.