Winning Ways: Phil Mickelson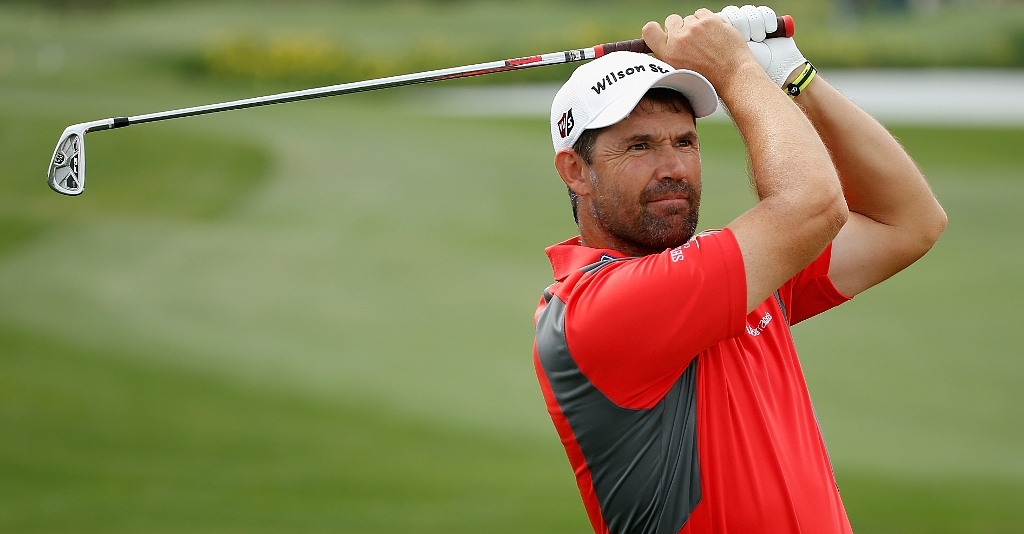 Golf365 reveals the secrets of success for last week's Tour Championship winner Phil Mickelson.
PHIL MICKELSON – TOUR CHAMPIONSHIP WINNER
In The Bag
Driver – Callaway FT-9
Fairway wood – Callaway Big Bertha Diablo
Hybrid – Callaway PM Prototype
Irons – Callaway X Forged (3-4) & Callaway X Proto (5-9)
Wedges – Callaway X Tour Forged
Putter – Odyssey White Hot XG #9 Blade
Ball – Callaway Tour ix
Putting it together
Phil Mickelson has always relied heavily on his short game guru Dave Pelz, but earlier this year he also spent two days with the ex-Ryder Cup captain Dave Stockton in an attempt to hone his putting game.
Stockton gave Mickelson the confidence to return to a method he used in the past – in essence putting with his hands.
"I've gone right back to the way I putted as a kid," Mickelson said. "It feels great."
"To hear Stockton reinforce the technique that I've always putted with, which was hands ahead, hitting almost down on it, even though it's not, even though the hands continue low, keeping the face more square going back, not letting it open, (has been important)."
What gives Mickelson added assurance is that he feels the last two years of hard work on his long game – achieved alongside Butch Harmon – can now be rewarded with a putting game that he trusts.
"I just feel great about the way this week has gone. I'm excited when I show up at the course."
The stats prove it
Not surprisingly, the facts and figures back up Mickelson's notion that his putter was hot.
He ranked first for Putting Average and took a mere 76 putts in the final three rounds – little surprise that he led the Par Breaking and Birdie Average stats.
His faith in his long game was also justified because he ranked eighth for Greens in Regulation – if you hit that many greens and feel good about your putting, you've got a pretty neat package.
Forget about Thursday
Mickelson had a Thursday to forget – scoring a three-over par 73 that included a quad-bogey eight on the 14th hole ("I played hockey round the green," he said later).
But from the minute he got out of bed on Friday morning he was on fire, shooting 12-under par for the final three rounds, a figure that no other player came even close to matching.
Kenny Perry was six-under for those final 54 holes and Jim Furyk four-under but no one else could manage better than three-under.
A good end to a bad year
It needs little reiteration that Mickelson and his family have suffered a tumultuous summer in 2009.
First Mickelson's wife Amy was diagnosed with breast cancer and, a couple of weeks later, his mother Mary also learned she was afflicted by the disease.
Not surprisingly Mickelson's priorities changed when he learned that news and his schedule became haphazard.
To finally win after a summer of such high emotion – Mickelson very nearly won the US Open just weeks after the news initially broke – was a relief but also an opportunity to finish the chapter.
At the moment the medium and long term news about his wife and mother is good, so Mickelson feels more comfortable to concentrate on his golf.
I've got a lot of things going through my mind, but it just feels great to finally get my golf game up and going a bit."
Patient press
It was not only the forward press in his putting technique that helped Mickelson win this week – he also had a patient final round press to thank.
When Kenny Perry stood on the third tee he was one-under par for his round, nine-under for the tournament and had a four shot lead over Woods and Mickelson.
The San Diego man didn't panic and instead moved through the gears to produce the lowest front nine of the week (a mere 31 shots).
Perry, on the other hand, went in the opposite direction, dropping six shots in his next 11 holes.
Once Mickelson had assumed control he never looked like letting go.