Winning Ways: Perry & Dougherty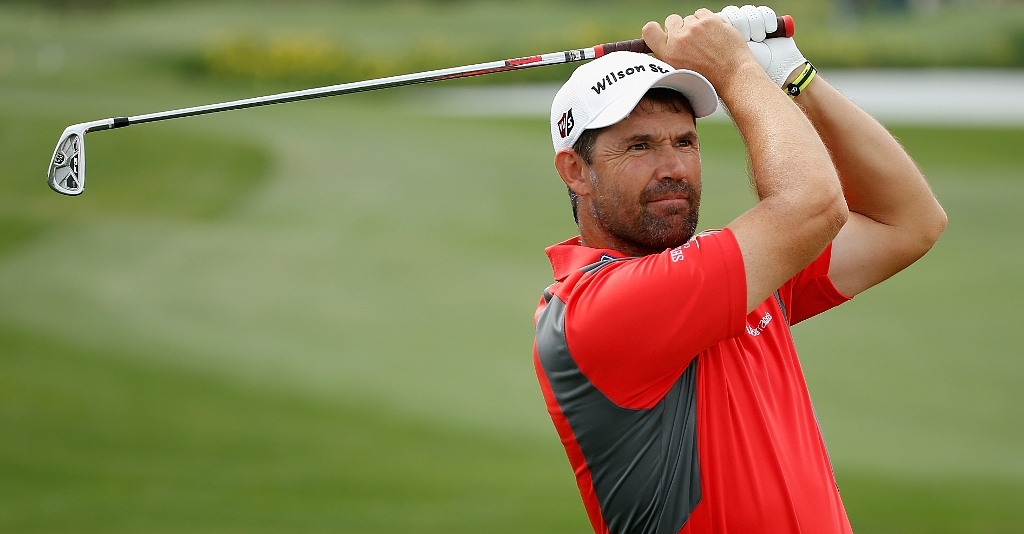 Golf365 reveals the secrets of success of last week's winners Kenny Perry and Nick Dougherty.
NICK DOUGHERTY – BMW INTERNATIONAL OPEN CHAMPION
In the bag:
Driver – Callaway FT-9
Fairway woods – Callaway Big Bertha Diablo & Callaway X
Hybrid – Callaway Diablo Hybrid
Irons – Callaway X-forged '09
Putter – Odyssey White Hot
Ball – Callaway Tour IX
Commitment
Everyone in golf has been aware of the torment Dougherty suffered when he lost his mother Ennis early last year. He admitted yesterday that his world had been turned upside down because he had been "blessed" to have had an easy life up until that point and therefore "wasn't prepared" for the shock of grief.
But a strong group of friends, family and team have helped rebuild his confidence and yesterday he got his reward, remaining positive and controlled in the heat of battle.
Despite the avalanche of birdies nowhere was this more apparent than on the final tee. "That was the worst I've ever felt playing a hole of golf," he said afterwards. "I had hit some real shockers off there the last three days."
But when it mattered he hit the middle of the fairway to set up the winning par.
If at first you don't succeed
Three weeks ago at Celtic Manor Dougherty was in prime position to win, leading the field and playing in the final group with Jeppe Huldahl and Ignacio Garrido.
But he closed with a round of 79 to tumble into a tie for 37th and on reflection he knew what was wrong.
"I really had a great chance to win in Wales," he said yesterday, "and I made some mistakes in attitude. Today I was superb. My attitude was world-class. My golf game at time wasn't. I putted super but other things weren't so good. But I'm delighted with how I went about my business."
Hot putting
With the Eichenried course yielding low numbers it was essential that the winner had a hot putter and Dougherty has been steadily improving on the greens since moving to a two-thumb grip at the end of April – indeed he topped the putting stats at Wentworth.
That form remained in place in Munich as he was second for Putting Average and fifth for Putts per Round – in the final round he need just 25 putts as he completed his superb 64.
KENNY PERRY – TRAVELERS CHAMPIONSHIP WINNER
In The Bag
Driver – TaylorMade Tour Burner
Fairway wood – TaylorMade Burner
Irons – TaylorMade r7
Wedges – TaylorMade rac
Putter -Ping G2i Craz-E
Ball – Titleist ProV1x
Keeping the foot on the gas
Perry said afterwards that before the final round, and re-considering his Masters near-miss, he told himself that he wouldn't be content with his score – he was determined to make birdie on every hole. He accepted that someone else might better his total, but he just wanted to go out and gun for victory; to never retreat or go on the defensive.
It was a bold, sensible and ultimately successful policy.
Home comforts
Perry revealed that not only as he been staying with the Kirsch family in Connecticut for the past 21 years, but the only other events where he stays with the same family are the Phoenix Open (which he won earlier this year) and the Memorial (which he has won three times).
The Kirschs wanted to know when he would win with them. "I don't know why but I was extra motivated this week," Perry said, suggesting that doing it for his hosts might have been the reason.
Hit the greens and hole the putts
Perry was ranked third for Greens in Regulation last week, but then he tends to hit more greens than most every week.
The difference at River Highlands was that the flat-stick was working too – he ranked sixth for Putting Average and first for Par Breaking.
Turning forty
Since turning forty in August 2000 Perry has made 212 starts on the major tours and collected 11 wins. "Life begins at forty," is a birthday card true-ism that Perry might believe in.