Winning Ways: O'Hair/Levet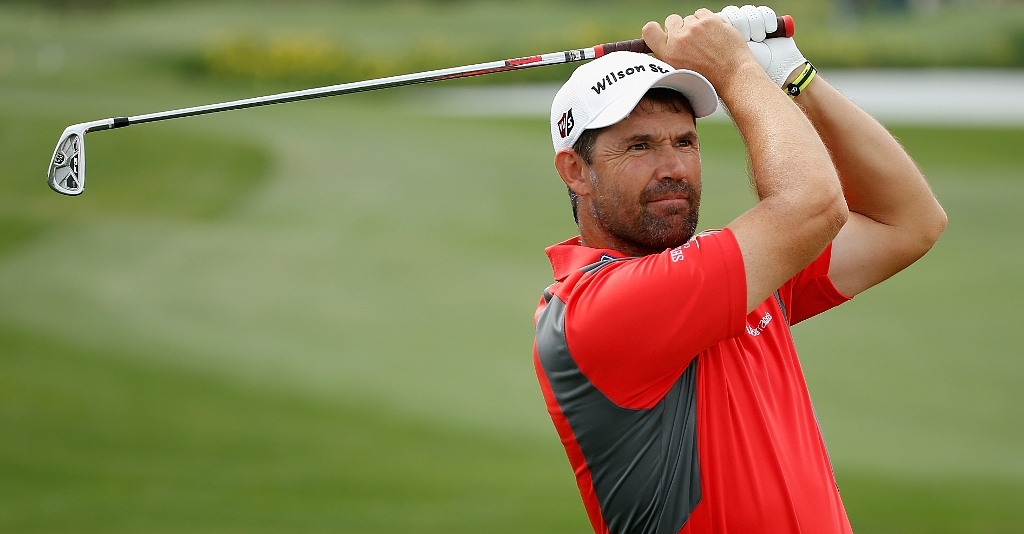 Golf365 reveals the secrets of success for this week's winners Sean O'Hair and Thomas Levet.
Sean O'Hair – Quail Hollow Championship winner
In The Bag
Driver – TaylorMade Tour Burner
3-wood – TaylorMade Burner TP
5-wood – TaylorMade r7
Irons – TaylorMade r7 TP
Wedges – TaylorMade TP Z
Putter – TaylorMade Rossa Monza Spider
Ball – TaylorMade TP Red
Putting ball-striking first
As O'Hair prepared to hit his first putt on the final green a statistic flashed up on the leaderboard stating that O'Hair two-putted 91% of greens. A three-putt was kind of inevitable after that.
It was typical of his week: O'Hair failed to hole one single putt outside ten feet and missed plenty from inside that range including a 22-inch putt on Saturday.
But from tee to green O'Hair was, in commentator Nick Faldo's words, "Hogan-esque" as he ranked third for Greens in Regulation and second for Ball-striking.
If at first you don't succeed
The Texas-born O'Hair has been viewed as one of America's finest young talents for many years but his failure to win the 2007 Players' Championship was seen by some as a sign of weakness under pressure: chasing Phil Mickelson, he dunked his tee shot on the 17th hole in the water.
He also blew a five-shot lead at the recent Arnold Palmer Invitational as he was hunted down by Tiger Woods.
Stood on the fearsome 17th tee at Quail Hollow he would not have been human if thoughts of those defeats didn't enter his head. But on this occasion, despite a few alarms, he managed to withstand the quality field and gain the win that could transform his career.
The Green Mile
The final three holes at Quail Hollow are known as The Green Mile – a tough and uncompromising stretch that really tests the player's ability to keep a score together.
Although he bogied 17 and 18 in the final round, O'Hair had coped well with the Green Mile all week, playing it in level par.
That compares favourably with the rest of the field and was notably better than Tiger Woods and Phil Mickelson who were four-over and three-over par for the week.
Thomas Levet – Open de Espana champion
In The Bag
Driver – TaylorMade R7
Fairway wood – Inesis Canaveral 901
Irons -Inesis TD Tour Shaft
Wedges – Inesis Exult TL
Putter – Odyssey White Hot
Ball – Titleist ProV1
Straight down the middle
The difference between Thomas Levet winning and not winning is simple – he has to hole the putts. Why? Because week after week after week, he hits the greens with relentless accuracy.
This was his 24th event in the last 12 months and the Frenchman has ranked in the top ten for Greens in Regulation on no less than 14 occasions.
He maintained that form again this week as he topped the GIR stats, but he also found some form on the greens, ranking 12th for putt average.
Compared to some winner's putting it may not sound great, but combined with that relentless long game it produced an all-round package no-one could better.
Boulevard of success
Levet loves playing golf in the woods – put him on a tree-lined course and he seems to move up a gear.
His wins have come at Royal Mougins, Woburn, Loch Lomond and Aloha, he has also thrived at Eichenried and Wentworth, and his best PGA Tour performance came at Harbour Town. Little wonder he enjoyed the challenge of playing through the beautiful forest which surrounds the PGA Catalunya course.
Experience counted
When Stuart Davis and Fabrizio Zanotti began their rounds with three consecutive birdies whilst Levet stumbled with a pair of early bogies, the Florida-resident needed to summon up all his experience to counter an attack of the wobbles.
But he turned things around quickly, and in an impressively assertive manner, with birdies on six, seven and eight. It re-established his two shot lead and, although the Paraguayan Zanotti maintained a fearless charge, Levet's final round became a relatively comfortable ride.
It gave his fellow Frenchmen plenty of time to congregate on the final green for the now traditional champagne victory shower.