Winning Ways: Kelly & Jaidee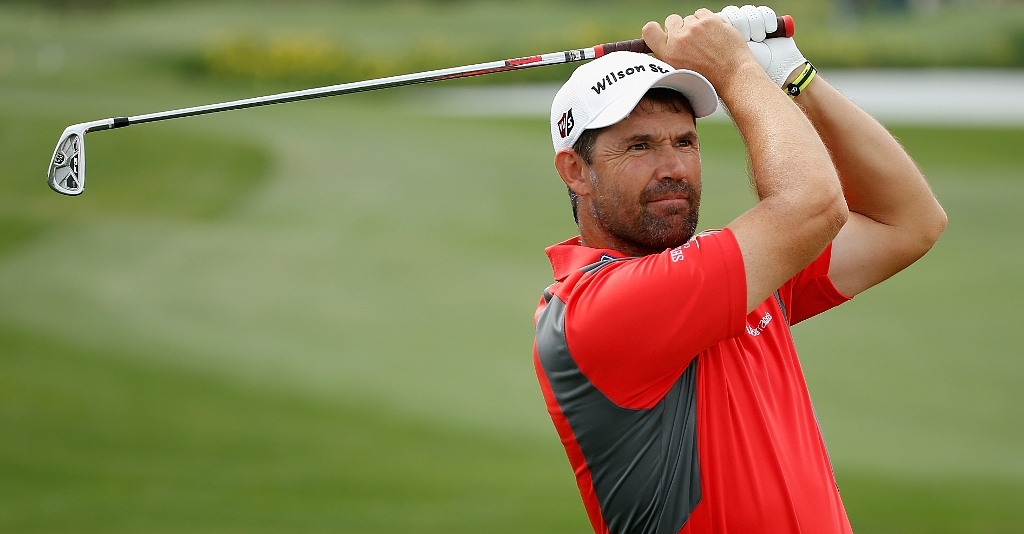 Golf365 reveals the secrets of success for this week's winners – Jerry Kelly in New Orleans and Thongchai Jaidee on Jeju Island.
Jerry Kelly – Zurich Classic Of New Orleans
In The Bag
Driver – Cleveland Launcher 9.0
Hybrid – Cleveland Hi-Bore XLS 1i
Irons – Cleveland CG Red
Wedges – Cleveland 588s
Putter -Cleveland Classic 3
Ball – Titleist Prov1
Fun and games
The 42-year-old Kelly is one of the clowns of the Tour and his final round had more than the odd element of slapstick as he tried to complete a third PGA win, seven years after his second.
Starting the round with a three-shot advantage he missed a short birdie putt on the first and looked increasingly edgy as his lead was eaten into and then eradicated – at one point he even contrived to trail by three.
But let's give the guy a break: to be struggling with nerves and then overcome them shows resolve many thought was beyond him. He birdied the 11th, added another on the 14th and then turned the table on his opponents as he capitalised on their anxiety to complete an emotional victory.
Hitting the greens
One statistic stood out all week: no-one in the field was hitting more greens in regulation than Kelly. Success with this stat doesn't always lead to good results but the greens at the TPC Louisiana are small and raised with run-off areas that set a somewhat unusual short-game test for the PGA Tour.
By hitting the middle of those greens, Kelly took the unusual out of the equation: in the third round, for example, he hit each of the last 12 greens in regulation. He made just one birdie in that stretch but it was during this period that he forged the three-shot cushion that eventually proved just enough to withstand his challengers.
Food for thought
Golfers play well when they are comfortable off the course as well as on it and this week Kelly was content. "All I need to see is the food in front of me," he said on Saturday. "That's what I love about this town. Drago's is my favourite of all time for the charbroiled oysters. Bayona was fantastic. Went to G.W. Fins last night, and that was great. I enjoy my food, and that's why I like it here so much."
A happy belly makes for a happy golfer.
Thongchai Jaidee – Ballantine's Championship
In The Bag
Driver – Callaway FT-9
Fairway wood – Callaway FT-i Squareway & Callaway Tour X
Irons – Callaway X-forged
Putter – Odyssey White Hot Tour #2
Ball – Callaway Tour i
Pulling back the leader
The weather on Saturday was appalling – Robert-Jan Derksen called it unplayable and unfair – and Jaidee, playing in the final group with the then leader Derksen, lost five shots to par in six holes around the turn despite shooting an eagle on the 10th.
Stood on the 13th tee, he trailed Derksen by six shots and was playing a three-wood second into a par four playing less than 400 yards – he was entitled to feel down in the dumps. But he found the green and made par. He then birdied the 14th and 15th which helped drag Derksen back to the field. Jaidee then dropped four shots on the final three holes, but the leader's grip on the event had been loosened and, despite his own troubles, Jaidee was still in a good position.
Playing the long game
With the weather as dreadful as it was all week, one statistic was going to matter – greens in regulation.
Whoever took the fewest number of strokes to get the ball on the putting surface was always going to have an advantage and so it proved. Jaidee ranked second.
He backed this up with an impressive ability to save par if he did miss the greens as he also ranked sixth for Scrambling.
No stat is available for Dogged Refusal to be Bowed but Jaidee would have ranked high had there been one. Very few winners bounce back from the ignominy of shooting three double bogeys in an event never mind in one round. Jaidee did and victory was his reward.
The proud father
Jaidee has had his sights set on a place in the world's top 50 and was aware that a win this week would see him complete his goal. He also revealed that he phoned home every night to hear his son say, "Daddy, I want you to bring the trophy home for me." Thongchai did just that!