Wilson leads into Monday finish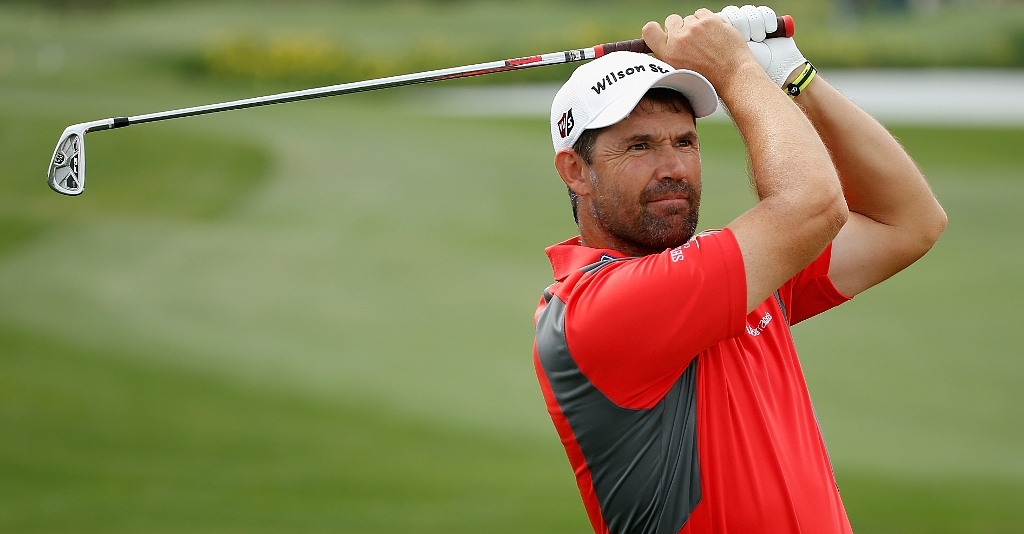 American Mark Wilson led by two on Sunday when the frost-delayed Phoenix Open was forced to go to a Monday finish.
American Mark Wilson had just posted a birdie and led by two on Sunday when the frost-delayed Phoenix Open in Arizona was forced to go to a Monday finish.
The event saw plenty of play on Sunday, but Wilson had only made it as far as the 12th by the time darkness arrived in Scottsdale.
Wilson, who won the Sony Open in Hawaii last month and was showing his support of Sunday's Super Bowl winners Green Bay Packers by wearing a green and yellow outfit, had closed in on the leaders when the third round was completed earlier in the day, but he had not yet caught overnight leader Tommy Gainey, who still leading by one.
But Gainey had a nightmare end to the day, bogeying the 11th and 12th of the unfinished final round to drop a couple of shots behind Wilson, who now leads at 18-under.
That has left Gainey in a tie for second place with Jason Dufner and strong-closing Vijay Singh, the Fijian having finished his final 4th round with a 66 to snatch the clubhouse lead overnight.
Singh has won the title here twice, but after missing two late birdie chances and finishing at 16-under 268, he says that although he is upbeat about his return of form, he won't be hanging around here until Monday hoping for a sudden death play-off.
"I've got no chance," he said. "They're going to come back tomorrow and I think the leaders have two par-5s to go, plus the easy 17th, and they're good enough players, I think, to finish it off."
Others in contention when they complete their closing holes on Monday include Scotland's Martin Laird, who shot an excellent 64 in the third round and was five-under through 16 of his final 18 holes, just one back of Singh's group and three off the lead.
Wilson, in the meantime, is under no illusions about sitting on his lead and riding home to victory with a bunch of safety-first pars
With three of the easiest holes on the course ahead of him – including the par-fives at 13 and 15 and the reachable the par-4 17th – he doesn't believe that will be possible..
"Right now, yeah, I've got a two-shot lead, but that could evaporate quickly with an eagle by someone in front of us on 15," he said.
"I'm going to focus on what I'm going to do. I know if I hit good shots coming in, make two or three birdies, I'm probably going to be holding the trophy, and if I'm not, someone has beat me and I can handle that."
The 15th, which stretches 522 yards to an island green, has given up 11 eagles and 163 birdies so far this week, the 14th has given away 81 more birdies and The 17th is a 322-yard, drivable par 4 that ranked a lowly 17th out of 18 in terms of difficulty through the first three rounds.
Wilson has totalled six birdies already this week on those three holes, three of them on the 15th and two on the 17th.