Wilson Di7 Challenge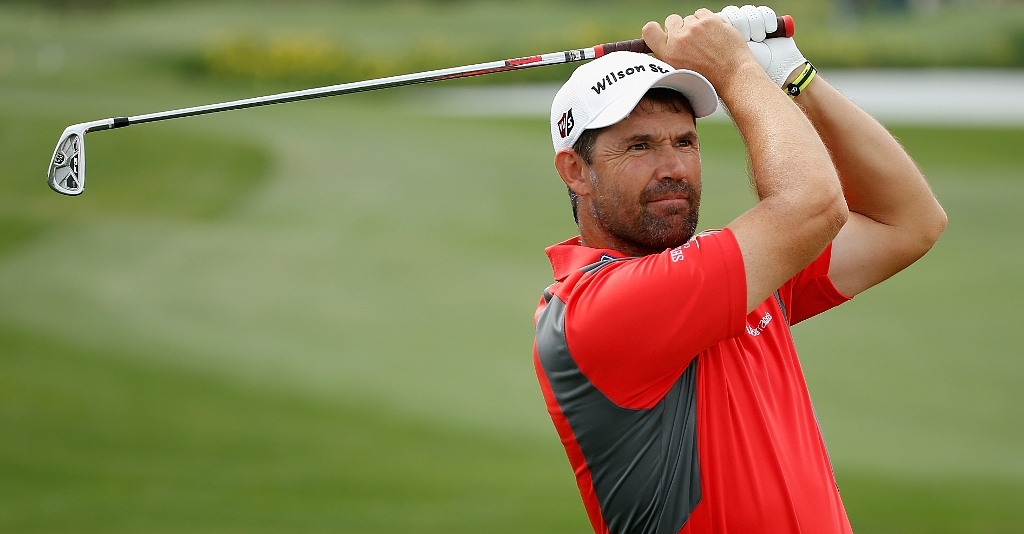 Talk is cheap, so Wilson Staff is challenging hundreds of golfers to compare their favourite iron against the new Wilson Staff Di7 iron.
Talk is cheap, so Wilson Staff is challenging hundreds of golfers to compare their favourite iron against the new Wilson Staff Di7 iron.
This by hitting five shots with each club at one or more of 15 different venues across Britain during the month of April.
Wilson is so confident their new iron will produce longer, straighter shots than any other iron on the market that it is prepared to back its bold claim with a nationwide 'Talk is Cheap' campaign message encouraging hundreds of golfers to take up the Di7 Challenge.
Ads will soon appear in the April issues of leading golf consumer magazines such as Today's Golfer, Golf Monthly and National Club Golfer, inviting golfers to register.
They will also feature online at GolfMagic.com.
The Di7 Challenge is being staged at some of the country's most popular clubs and ranges, beginning with Silvermere Golf Club in Surrey on Monday, April 2 and running through to The Belfry Golf Centre in Warwickshire on April 19, before heading for the London Golf Show at ExCel London a week later.
The Wilson tech van will support each challenge day and be used to build clubs to meet individual specifications.
Flightscope is providing the official ball tracking radar device for all Di7 Challenge events.
It incorporates the most extensive set of measured parameters available, including carry distance, launch angle, ball velocity, club head speed, dispersion and 3D flight path.
All those taking part in the challenge will receive a complementary sleeve of the Wilson Staff Dx2 Soft golf ball which has a revolutionary super low 50 compression.
"We've staged a similar challenge over in the States and seen more than 85% of golfers achieve greater distance and accuracy with the Di7 irons than with their original clubs," said Rick Hazelden, UK Brand Manager for Wilson Golf.
"We're so confident in the performance of this iron that we are inviting golfers to put it to the test."
The Di7 irons were introduced this year as the most forgiving game improvement club ever produced by Wilson Staff.
They were voted 'Best on Test' by Golf Monthly magazine in its February edition in a review of six of the latest performance irons.
The steel version comes with a low torque True Temper TX 105 Fat Shaft that helps to deliver greater distance and accuracy. The Di7 is also available as a graphite option which features the UST ProForce V2 shaft with Tip Control Technology to reduce twisting on off centre hits for greater control and accuracy.
The clubs are available in sets (No 4 to sand wedge) at a RRP of £349 for steel and £399 for graphite shaft options.
For details of the Di7 Challenge and the various venues and dates, visit www.wilsonstaff.com and for more technical information about the Wilson Staff Di7 irons visit www.wilsonstaff.com/di7.