Willett stuns field with nine-birdie 65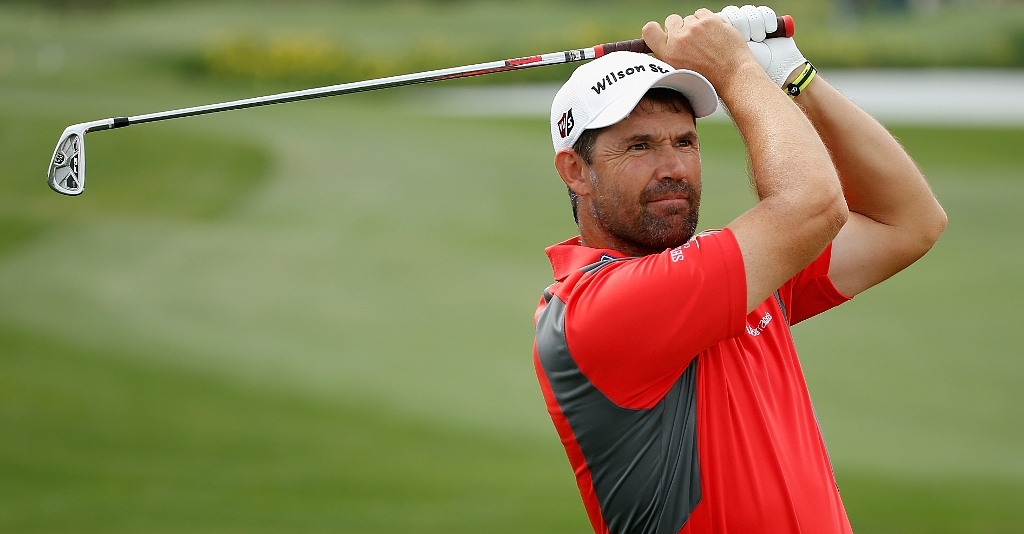 Until now Rory McIlroy has left 2007 Walker Cup team-mate Danny Willett trailing in his wake. But not on Thursday.
Until now Rory McIlroy has stolen the spotlight and has left 2007 Walker Cup team-mate Danny Willett trailing in his wake. But not at Wentworth on Thursday when the tables were turned.
McIlroy, back playing in Europe after his incredible first PGA Tour win at Quail Hollow earlier this month, could only manage a sllow-starting three-over-par 74 on thye first day of the BMW PGA Championship.
Willett, on the other hand, marked his debut in the European Tour's star-studded showpiece event with a stunning nine-birdie, six-under-par 65 to set the clubhouse target on a toughened up course showing more teeth than ever before.
And yes, this on a day when world number three Lee Westwood and defending champion Paul Casey shot 70s, Padraig Harrington 71, three-time winner Colin Montgomerie a 73 and Ian Poulter an error-strewn 78.
As for Ernie Els, the man whose redesign of 17 of the 18 holes, especially on the par-five 18th, has caused such a stir, he was among those who went in to the controversial new ditch in front of the green and lost a critical shot..
Els was joint leader at the time – Willett had still to birdie the last three holes – but despite taking a bogey six and throwing a second ball into the water in annoyance, the South African soon realised that his 69 had kept his title hopes very much alive.
Asked to describe Willett, a 22-year-old vicar's son from Sheffield, McIlroy replied: "Confident, bouncy – and a good lad."
Both were ranked number one in the world for a spell as amateurs, but now 119 places separate them as professionals, with McIlroy ninth and Willett 128th.
The Northern Irishman, one year younger than Willett, has won on both sides of the Atlantic, while Willett has yet to register a top-three finish.
This would be some week to change that. First prize is over £637,000 and it comes with a five-year European Tour exemption, plus a place in July's Open at St Andrews.
By his own admission "a bit hot-headed, fairly giddy all the time", Willett credits experienced caddie Malcolm Mason – he used to be on Sam Torrance's bag – for pulling the reins in on him.
As for the comparison with McIlroy, the former English amateur champion said: "There are different ways to look at it.
"It took Rory probably a year and a bit to get his first win (in Dubai early last season). I've been out a little bit longer now, but I just need to really concentrate on what I'm doing and hopefully the door and the opportunities will come up for me too."
Being a newcomer to the course may have helped in the sense of not being distracted by all the changes. Willett birdied five of the first eight holes and then produced his storming finish.
At the 539-yard 18th, even with the tee moved forward around 20 yards, he decided he was not going for the green in two like Els and then hit an 89-yard pitch to three feet.
By the time more than 100 players had completed the 18th, there was still only one eagle – a four-iron to 15 feet by Scot Marc Warren in the very first group of the day – and the overwhelming view seemed to be that the hole was not quite right.
Els would probably agree. He lost an argument with Wentworth's owner over the changes made to the 18th green and has never been happy with it.