Will the drought go on?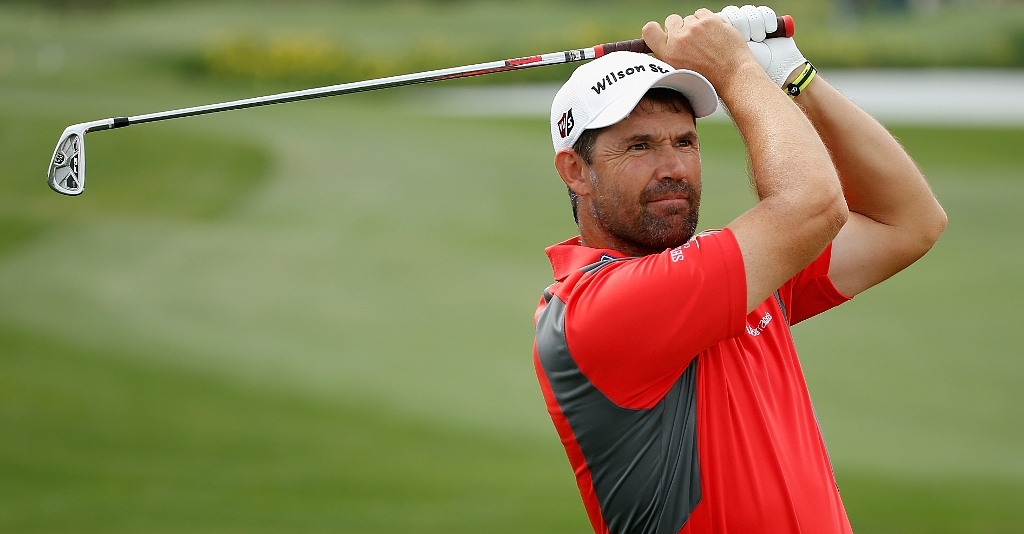 British and European players can't win the US Open – that's the widespread opinion but does it stand up to scrutiny?
Believe it or not it was once the case that British players couldn't lose in the US Open.
Remarkable as it seems these days, the first 16 runnings of the tournament from inception in 1895 were won by British golfers (including the great Harry Vardon and Scotland's four-time winner Willie MacFarlane).
Between the wars Ted Ray, Cyril Walker and MacFarlane again added three titles but since 1926 the British effort has not so much wilted as become more or less non-existent – the only winner since Wall Street crashed being Tony Jacklin in 1970.
But as dreadful as this record appears on first glance, is it really so poor?
The first question to ask is whether it compares favourably with the efforts of other foreign invaders and the truth emerges that, until very recently, the event was a home banker.
It wasn't just the Brits (or, indeed, Europeans since no continental European player has won either) who have struggled post-1925: from 1926 to 1993 only Gary Player in 1965, Jacklin in 1970 and Australia's David Graham in 1981 have broken the American stranglehold.
The South African double act of Ernie Els and Retief Goosen were responsible for changing matters – both claiming two titles in the decade from 1994 – and then Michael Campbell (New Zealand), Geoff Ogilvy (Australia) and Angel Cabrera (Argentina) continued the modern trend of international success winning in 2005, 2006 and 2007.
But what of the British and European challenge in the last 15 years?
Received wisdom insists that the conditions are partly to blame – specifically the fact that the USGA grow thick, gnarly rough tight to the greens, conditions European Tour players are generally unused to.
It is also said that the super-fast greens don't favour Europeans who often play on slower putting surfaces.
And the third aspect is said to be the inability of our players to cross the Atlantic and perform in high quality fields, under the greatest of pressure, in front of aggressive fans.
The most obvious argument against the latter point is that crossing the Atlantic was never a problem when it came to winning the Masters – except, to counter that, the fans at Augusta are less rowdy and the rough around the greens non-existent (the super-fast greens were never a problem however).
Given that the PGA Championship offers a similar test to the US Open, the trend of European failure in the two events does suggest that the greenside rough and raucous fans (not to mention the frequently hot and humid conditions) are the key factors.
But closer consideration of the modern period suggests that the British and European assault on the US Open title is not so much disastrous as unfortunate.
The most obvious example of this tendency is Colin Montgomerie.
Cynics would suggest that his career is typical of the post-glory days of Ballesteros, Langer, Faldo, Lyle and Woosnam in that he has a fat wallet but no major titles.
Where Monty first trod, this argument goes, the likes of Lee Westwood, Darren Clarke, Justin Rose, Paul Casey and Luke Donald have followed.
And yet in the case of the US Open Montgomerie has been desperately unlucky not to claim a win.
Consider his debut in the event in 1992 when he finished his final round at Pebble Beach with a clubhouse target many felt was unassailable in the conditions. Jack Nicklaus even congratulated him on the win. Unfortunately Tom Kite played superbly, the weather eased a little and Monty finished third.
Two years later at Oakmont Monty lost a three man play-off to Ernie Els. Had he holed his birdie putt on the 72nd hole he would have won the event.
Three years after that Monty was again in touch at Congressional, but once again was trumped by Els. It was on this occasion that the rowdiness of the American fans reared its head, as one fan yelled "Go home!" and a flustered Monty blew a gasket in the heat.
All of this disappointment was a mere prelude to the unfortunate manner in which he slipped up at Winged Foot in 2006.
Holding his favourite 7-iron in the middle of the final fairway he could afford to take four more blows for victory but inexplicably took five.
Before Monty's tale of woe, Nick Faldo had come up short in excruciating fashion – losing a play-off to Curtis Strange in 1988 and finishing one shot out of a play-off in 1990.
In between those events Ian Woosnam also fell one shot short of a play-off after a sparkling last round charge.
And last year, although the obvious story was Rocco Mediate and Tiger Woods, Lee Westwood's final round effort was his finest hour in major championship golf – a quality final round that came agonisingly short of making it a three-man Monday play-off.
But for one shot here and there, the US Open could easily have become one of Britain's strongest majors rather than its weakest.
And yet one shot here or there is ultimately what the game is all about – not many players win the US Open by the odd 15 shots for example (although Tiger Woods did in 2000) and as long as the Brits and Euros take one or two shots too many, the whispers will continue that this event is too hard to break.
But something may have changed in recent years to suggest that a British or European winner might be imminent – International Qualifying.
With 11 players gaining a place every year more and more of the Tour is gaining experience of the US Open conditions and some of them are thriving.
In 2006 Kenneth Ferrie led with one round to play (and Ian Poulter was fourth at the same stage).
Twelve months later Nick Dougherty led the event after 18 holes, Paul Casey and Justin Rose briefly threatened in the third round and Niclas Fasth finished fourth.
And last year not only witnessed Westwood's good effort, it also saw Robert Karlsson grab fourth and Robert Dinwiddie top the putting stats.
The extra exposure to American conditions has also impacted on the British and European attack on the PGA Championship: in 2007 Graeme Storm led after round one and Simon Dyson finished sixth whilst in 2008 Alastair Forsyth made the top ten.
More to the point Padraig Harrington won it last year, with Sergio Garcia second and Henrik Stenson fourth.
Sooner or later a European golfer is going to get the right side of a one shot margin, and with more Europeans starting every year they are learning what it takes to succeed in an event that presents a brutal test requiring limitless patience.
Four of the last five (and seven of the last 15) winners were, to some extent, bred in Europe.
Surely it won't be long before there is a winner who was born and bred in Europe and quite possibly from Britain.