Wildcards: what the favourites think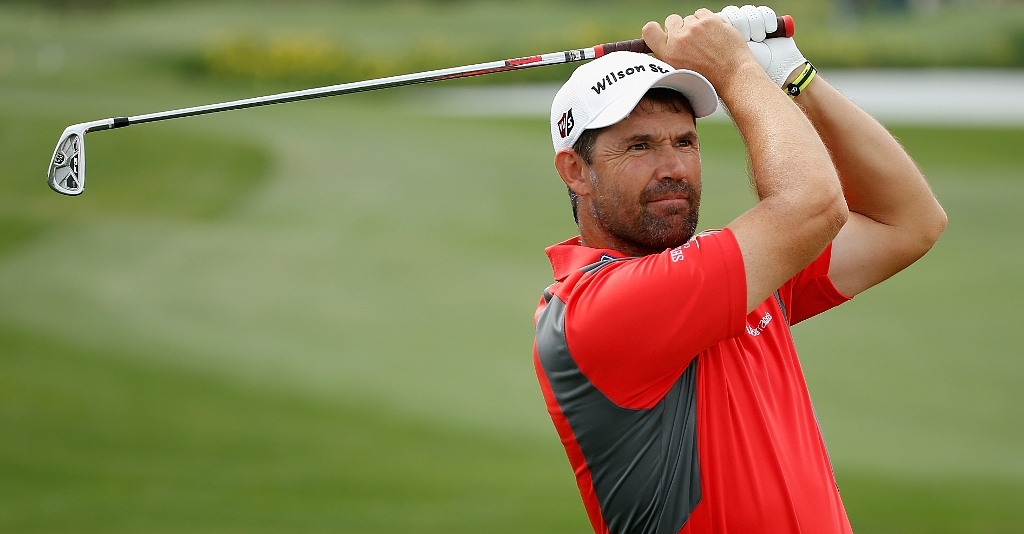 Wildcard favourites Tiger Woods, Stewart Cink and Zach Johnson gave mixed messages at TPC Boston on Monday.
Wildcard favourites Tiger Woods, Stewart Cink and Zach Johnson all said they had no idea of whether they were in or out of USA's Ryder Cup team after signing their scorecards after the final round of the Deutsche Bank Championship on Monday.
But, according to golf-wise observers, all three looked as if they knew something, but were holding back – possibly on the orders of USA Ryder Cup captain Corey Pavin who on Tuesday was due to add the names of his four wildcard picks to the eight players who have already qualified for the 12-man team he will be taking to Celtic Manor in Wales.
Cink said he expected to learn about Pavin's picks later on Monday night.
"I think it'll be a phone call. I think a text would be too impersonal, especially if it's a 'No.' I think it's like breaking up with your girlfriend by text. I think that's a faux pas."
Woods said: "I missed the last one because I was hurt, so it would be nice to be on this team. I enjoy playing in the Ryder Cup."
Woods, who remained the World No 1 after the Deutsche Bank Championship, said he would be calling Pavin to let him know where he could be reached in the next few days, but added, " think he has my number."
Johnson, meanwhile, spent most of his brief interview joking with the media.
He said, "Wait a minute, lets see" and pulled out his iPhone.
Scrolling through his messages, Johnson said, "Oh, here it is." Then, in mock horror, he read an imaginary message from Pavin that said: "Zach, we're sorry to inform you, but you really, really sucked."
Then, to gales of media laughter, he added: "Please don't write that, guys. Say stinks instead."
Then, in his only serious comment, he added, "I have nothing yet."
Like Woods and Cink, Johnson left the feeling with the media that he already knew which way Pavin would vote and this feeling was further enhanced when Cink said, "Yes, I do," when asked if he thought that Pavin had already made up his mind
On Charley Hoffman's stunning 9-under-par 62 that won him the Deutsche Bank Championship and hoisted him into second place on the FedEx Cup log, Cink said, "I don't think today had any real bearing on it.
"A lot of people out there have said that different players could do things today to make their way onto the team, but I don't find that to be true at all," added Cink, who shot a 69 to finish in a four-way tie for 18th at 9-under 275.
"I don't think that winning this tournament would be enough to get the winner on the team, unless it was somebody who was already in a very, very small circle of possibilities."
A five-time Ryder Cup player, Cink said he hoped Pavin would place an emphasis on experience.
"I'd certainly have to claim my experience as a pro-Stewart Cink factor. I don't really have anything else to lean on except experience so, yeah, I hope he counts experience."
Johnson, whose only Ryder Cup appearance was in 2006, is also hoping Pavin would is looking for experience.
"If he's thinking about picking a rookie, then, obviously, that's not in my favor. But I really do want to be on the team."
Hoffman is not likely to have been high up on Pavin's 'most likely' wild card list – until his magnificent final winning round at TPC Boston on Sunday.
He hopes it sparked some new ideas in the minds of the US skipper and his advisers, saying: "If I can shoot 62 here in the [PGA FedEx Cup] playoffs, I'm pretty sure I can handle the Ryder Cup.".
PGA Tour rookie Rickie Fowler, ranked one of the USA's best young prospects, had a different take on his Ryder Cup chances.
He said: "I know for a fact that Corey has done his homework. Obviously, I've played in two Walker Cups and in the second I felt like more of a leader. But I love to play in those team matches when you're playing for your country. It means a lot to me. It'd be a great experience if I got to do it."
Woods, Cink, Johnson, Hoffman, Fowler and a handful of other Celtic Manor hopefuls, won't have much longer to wait.
They'll know whether they are in or out in the next few hours