Wie not ready to drop college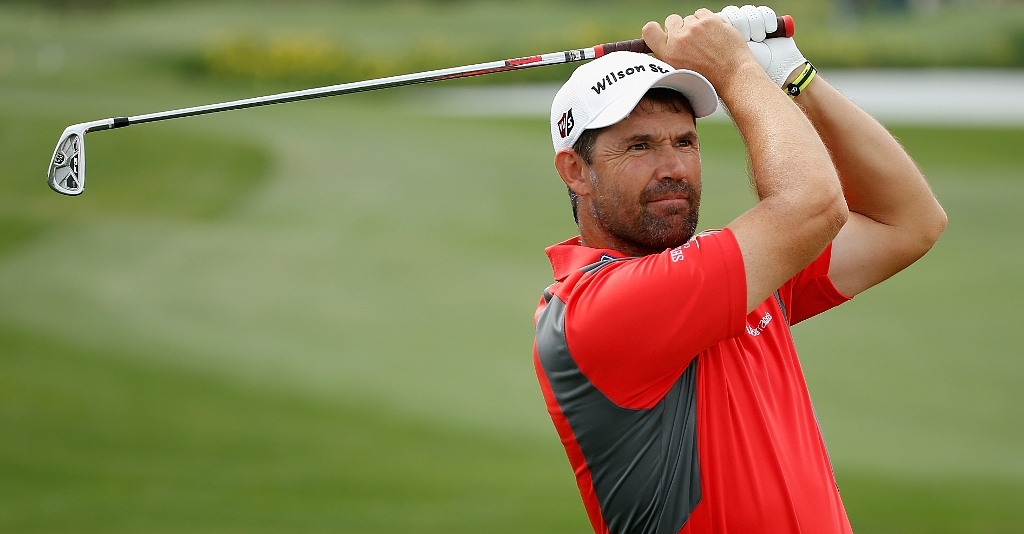 Michelle Wie is not ready to leave Stanford University and concentrate all her energies on golf.
Michelle Wie said ahead of this week's Evian Masters that she is not ready to leave Stanford University and concentrate all her energies on golf.
The former teen sensation was reacting to criticism from Swedish golfing legend Annika Sorenstam that she was spending too much time studying and was not playing enough golf.
Answering this accusation, the Hawaiian-bred American said: "Looking back at my stats and tournaments that I've played, I note that this year I've played in every single event except one.
"So I've been doing my best (to play as much tournament golf as (possible)
"I love being out here. Obviously I want to be the best player that I can be; I want to win majors; I want to win tournaments; and I'm working very hard at that. Right now that's my No. 1 goal, especially during the summer holidays. And even if I'm at school, you know, I don't go to school full time. I have to go part time because obviously I do play, and I play in almost every tournament."
Wie, who comes from an academic family of Korean-born parents, said education had always been important to her ever since she was a child
"Knowledge and education are very powerful tools for young adults and while I also believe that my sporting career is also important, I don't want to have to give up my education.
"I also believe that college is a lot more than just education and books. I think it was a very important step for me to go to Stanford and to experience living on campus, kind of making it on my own, you might say.
"People that have gone to college know that you do grow. For me, being out here spending a lot of time (in golf) when I was younger, it forced me to grow up a lot faster. I think I needed this step in my life, and I don't regret any of it."
Wie's top priority this week, though, has nothing to do with books unless it's the little one that holds all the course information about the picturesque Evian-Les-Bains in France where she will be teeing it up this week against the World's 111 best golfer competing for the LPGA's fattest purse ($.25 million) at the Evian Masters.
With her mind on the challenge she faces, Wie said of the cold and wet conditions expected at the start of the tournament: "It makes the golf course a lot tougher, I think, a lot longer. But hopefully it'll clear by the weekend. The golf course is still in beautiful condition. It rained a lot on Sunday, I believe, and I came out to play yesterday and the course didn't seem at all soggy. I think they've been doing a really good job maintaining it, despite the weather.
The Defending champion this week is South Korea's World No. 4 Jiyai Shin who last year birdied the par-5 18th to win by a stroke from American young guns Lexi Thompson and Morgan Pressel and Korean compatriot Na Yeon Choi.
It was her eighth career victory on the LPGA Tour, three of which came in 2008 before she officially becoming a member of the Tour.
She also won three times in her rookie year in 2009
Shin's victory at the Evian Masters last year was her first of two in 2010 en route to her finishing the season as the World No 1 following the retirement of Lorena Ochoa.
This year has not been nearly as kind to her, however.
Shin has yet to capture a victory on the LPGA Tour this season and has dropped to fourth place on the rankings list while Taiwan's Yani Tseng has been making most of this year's headlines with a blistering run of five world-wide victories, including a major, that has carried her into the No 1 spot on the World Rankings list.
She is bound to be one of the biggest hurdles to a Shin repeat here in France this year with in-form American No 1 Cristie Kerr another.
Seven former champions of the Evian Masters are in the field this week.
Along with Shin there is Ai Miyazato (2009 winner), Natalie Gulbis (2007), Karrie Webb (2006), Paula Creamer (2005), Juli Inkster (2003) and English veteran Laura Davies (1995 and 1996).
Davies' two victories came prior to the LPGA Tour coming in to co-sanction the Evian event. When she won her two titles, the Evian Masters was still solely sanctioned by the Ladies European Tour.
The tournament's 18-hole record is held by Helen Alfredsson who carded a second-round 63 en route to her victory in 2008. The 72-hole record is held by Juli Inkster at 21-under par.
A total of 10 sponsor invitees will be competing at this year's Evian Masters. There are four LPGA Tour members (Mariajo Uribe, Cindy LaCrosse, Grace Park and Julieta Granada), five LET members (Maria Verchenova, Caroline Rominger, Anne Lise Caudal, Sophie Giquel and Caroline Alfonso) and one member of the WGAI in India (Sharmila Nicollet).