WHY THREE BIG GUNS MISSED WENTWORTH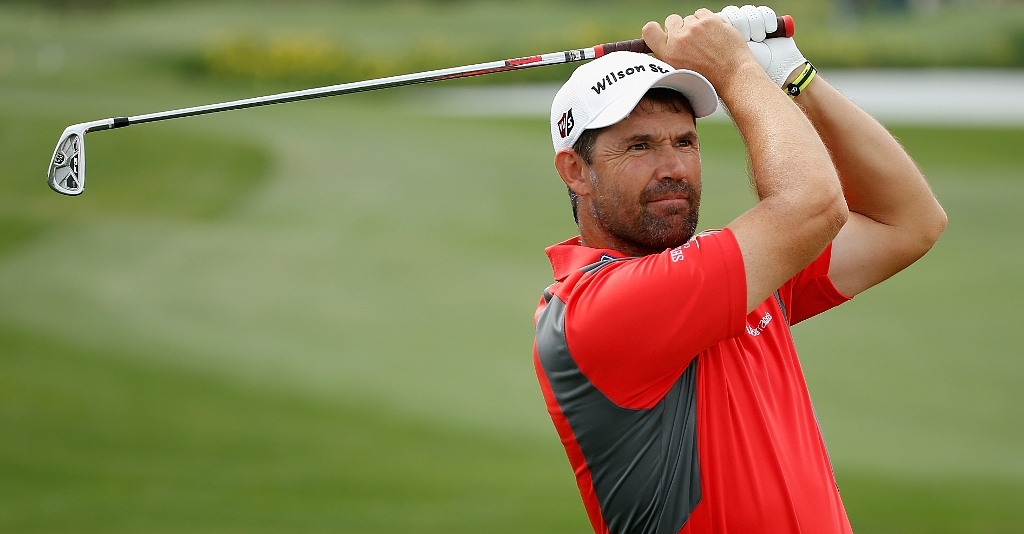 Mark Garrod discusses the absence of three of the European Tour's stars from the PGA Championship at Wentworth.
It did not escape the attention of European tour boss George O'Grady that three of his biggest stars did not feel the need to be at the European Tour's flgship event last week.
Open champion Padraig Harrington said it did not fit into the way he wants to build up to the United States Open in two weeks' time.
Ian Poulter said he was fed up with losing a fight with Wentworth's greens, so he took himself off to the United States instead.
And Sergio Garcia? Well, the man who won America's Players Championship earlier in the month has not taken part in Europe's flagship PGA Championship since 2000 and when last asked why not, he answered that it was because of Britain's tax laws.
"I've had to take quite a few questions on whether our leading players are behaving in a cavalier fashion," said Tour chief executive O'Grady.
"It's not something I agree with myself, but I've had to defend that word.
"Padraig Harrington specifically has had his problems at Wentworth at this time of year. He's had a problem with putting on the greens and hasn't done that well.
"Ian Poulter played the last two years because I persuaded him to.
"He said one of the reasons he turned professional was that he used to come to this tournament and he loved following Nick Faldo and Severiano Ballesteros and all the great players.
"But his record here was terrible and having really persuaded him to come last year he then missed the cut.
"Poulter is a very, very loyal member of the Tour and Padraig's loyalty is unquestioned too. He's done far more tournaments than he has to and on the structuring of dates for the future of the European Tour he's been a major advisor to me.
"He's very intelligent, very thoughtful. He's worked it all out. This is a situation where he's never been comfortable at Wentworth, but now coupled with the idea that he wants to win and focus on the majors I don't think there's any mystique in his reasoning for that."
O'Grady was questioned, however, on whether reports of a big appearance fee for the Dubliner to play in this week's Wales Open for the first time might have influenced his decision.
"We haven't inquired. We haven't been complained to – he just told me he's playing in Wales.
"I haven't seen the reports that he's being paid. He's an Open champion, so in a way I wouldn't be surprised because he's usually asked to do quite a lot of activities when he goes there.
"I deal directly with him. He's told me his reasons why he's not playing and that's that."
For pure golfing reasons, who can really blame Harrington or Poulter for not subjecting themselves to the West Course once more, especially in a week when there were more complaints than usual and another prominent player said 'Never again'?
Harrington missed the event in 2003 and 2004 after seven appearances in which he never had a top 10 finish. And for him 11th, sixth and 24th the last three years is not enough to change his mind about the benefits of playing there.
Poulter's record is simply horrendous, six missed cuts in eight starts and his other finishes 52nd and 33rd.
He could have slipped away quietly to America, but that would not quite be in keeping with the man, so instead he said publicly: "I have spent more money at that tournament than I have earned.
"If it was a business, why would I keep setting light to £50 notes to play in it? Let's try something different.
"I read my line, putt, hit on the line and if the ball decides to wander off line and snake, like it does on those greens, you are going to find yourself in a position where you miss putts. You then think you're putting badly when you're not.
"I need to perform in every tournament I play in this year because I need to make the Ryder Cup side."
Poulter finished joint 15th in Texas. He would have needed a career-best performance at Wentworth to earn as many world ranking points, so he will feel that it was the right choice.
At the same time, though, he has dropped from eighth to 11th on the world points table with Miguel Angel Jimenez, Robert Karlsson and Luke Donald finishing first and joint third in the PGA and from 17th to 23rd on the European list from which the other five automatic places in Faldo's side will be decided.
As for Garcia, he slipped down the standings too by taking last week off – but the big difference between him and Poulter is that the Spaniard is surely guaranteed a wild card from Faldo if he needs it.
The pair are both in action at Jack Nicklaus' Memorial Tournament in Ohio this week. Harrington, of course, is at Celtic Manor and as a result of Jimenez's victory in need of a wild card himself as things stand.
If that is the case come the end of August job done for Faldo, one would think. Garcia one pick, Harrington the other. Sorry Monty.