Why Lehman had to hold back his tears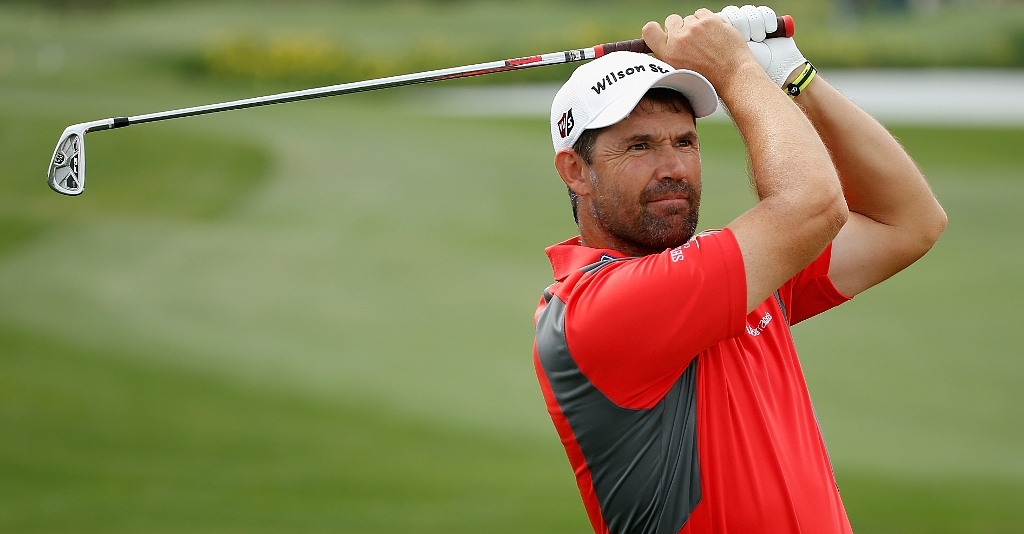 Tom Lehman admitted that he was an emotionally driven man after winning the Charles Schwab Cup on Sunday.
Tom Lehman admitted that he was an emotionally driven man after winning the Champions Tour's season-closing, Charles Schwab Cup on Sunday.
The former British Open Champion and US Ryder Cup captain believed that throughout his victorious final-round 65 his life-long mentor, Jim Flick, might have been watching him play for the last time from his bedside in California where he is in the final stages of terminal pancreatic cancer.
"I knew that he was probably watching today," said Lehman who, after a few telephonic words with Flick on Sunday morning, had decided he would work hard all day at keeping his emotions in check and holding back his tears so that he could concentrate on making his ailing swing guru proud.
Only when he had sunk the final winning putt to finish at 22-under on the par-70 Desert Mountain Cochise Course and win the Cup by six shots did he allow his emotions to get the better of him and, instead of punching the air, he buried his face in his TaylorMade hat, no longer able to hold back his tears any longer ,
"I felt quite certain (on the final hole) that this was probably the last drive he was ever going to see me hit and I wanted to make it a good one. And the last 7-iron he would ever see me hit, and I wanted to make that a good one. And the last putt; that too, I wanted to make that putt."
Lehman didn't make that last putt for birdie, but it mattered not.
He was so far ahead that nothing was going to stop the 'home-town boy' from claiming one of senior golf's most prestigious prizes before being swamped by family and friends, among them Bernhard Langer, Fred Funk and Loren Roberts.
It was an especially sporting gesture from Langer, who had arrived at the season-ending tournament leading by 211 in the season-long points race for the Charles Schwab Championship, but who was to see Lehman surpass him on the final lap in this limited-field, 30-players finale that was worth double the number of Charles Schwab points as any previous Champions Tour event..
Langer also closed with a 65, but so hot had Lehman been in the second and third rounds when he posted a 62 and a 63, the German icon ended up nine-shots back from him in sixth place on 269, Jay Haas finishing second on 264, Jay Don Blake in third on 266 and Funk and Fred Couples in a tie for fourth on 267.
Lehman's sparkling tournament total of 258, not only won him the Charles Schwab Cup and with it the Charles Schwab Championship points contest, it also set a Champions Tour tournament record which, in turn, established him as the first-ever back-to-back winner of the points race.
And there was good reason for the big American to show as much emotion as he did afterwards.
His association with Flick goes a long way back.
Lehman first contacted Flick in 1990 while struggling to make his way into professional golf on the then Hogan (now Web.com) Tour.
He felt he needed some expert help with his short game and especially with his wedge play
Flick, to whom Lehman was unknown, was reluctant to waste his time with someone who did have what it takes to make it in one of the toughest professions in sport and contacted Tour pros Andrew Magee and John Adams to see if the Minnesota Lehman was worth taking on.
Both gave Lehman the thumbs up and Flick used a lunch hour to run his eye over Lehman before the two teamed up to form a successful relationship that would see Lehman win nearly a dozen PGA Tour events, including the Open Championship, and lead one of the USA's 21st Century Ryder Cup teams
Lehman still clearly recalls the many days he spent almost wearing out the back of the driving range at the Renegade Course at Desert Mountain where Flick was the PGA teaching pro for many years.
But perhaps one of his strongest memories is of the time Flick made him "hit 3-wood after 3-wood" down the hill on the eighth hole at the Cochise Course, aiming to find the par-5 green in two..
"We probably spent half an hour back there just hitting shots," Lehman said. "Those are the kind of things you think about.
"But the more I thought about that, the more teary-eyed I would get, so I decided (on Sunday) I couldn't play this round of golf with tears in my eyes. I had to wait until business was finished."
And he did – with a magnificent result.
"There's a lot of times in this world where you need to play well and you don't," Lehman said of his latest triumph. "This was one of those weeks where I needed to and I did.
"All in all, it's a bit of a dream-come-true week."
Everybody was impressed with his performance. Here are just two of his fellow pros who had high praise for him:
Said Couples, who played alongside Lehman in the final group: "Today, he went out and played extremely well. When you know you have to win and you win, that's a nice feeling," .
Said Roberts, one of just four other two-time Charles Schwab Cup winners (Hale Irwin, Tom Watson and Jay Haas are the other three): "Back-to-back (titles)! That's awesome! It just goes to shows you what a consistent player he is.
"He's always been a consistent ball striker, and when he gets the putter going he's hard to beat because he's just always there, from tee to green."
The Race to Dubai leaders:
Here are the top 10 front-runners in the Race to Dubai
1 MCILROY Rory NIR €3,407,300
2 HANSON Peter SW €2,642,524
3 ROSE Justin ENG €2,566,323
4 POULTER Ian ENG €2,270,851
5 GRACE Branden RSA €2,081,961
6 OOSTHUIZEN Louis RSA €2,033,391
7 MOLINARI Francesco ITA €1,852,201
8 DONALD Luke ENG €1,838,492
9 MCDOWELL Graeme NIR €1,822,425
10 LAWRIE Paul SCO €1,775,692