Why Kenny Perry is smiling again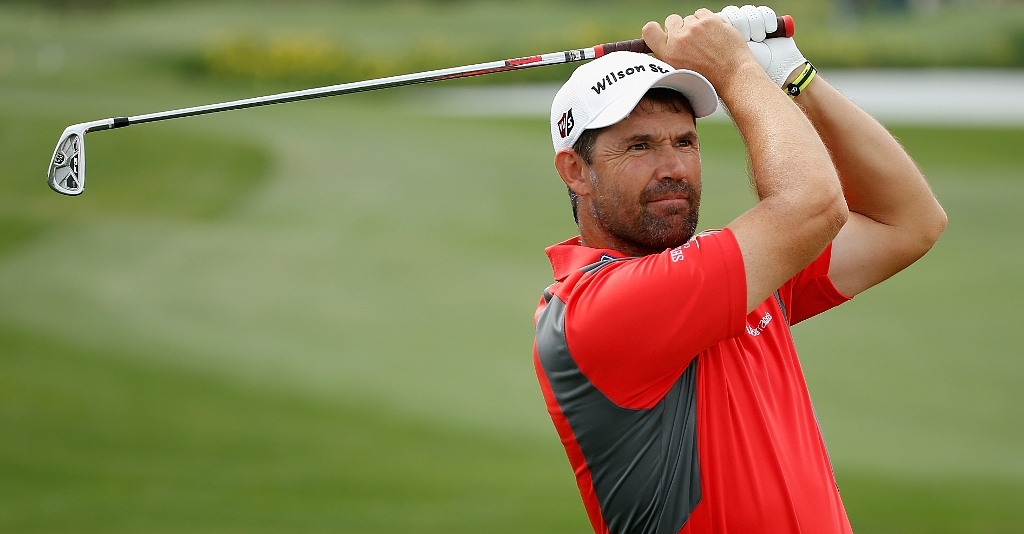 When Kenny Perry's putter fell apart at the start of this year's SBS Championship, he saw it as a sign of hard times ahead.
When Kenny Perry's putter fell apart at this year's season-opening SBS Championship in Hawaii, he saw it as a sign of hard times ahead.
Perry was stroking his final practice putt prior to teeing off when the head of his favourite putter fell apart and with very little hesitation he turned to his son and caddy and said; "Justin, it's going to be a bad year."
He was so right.
It was a bad year indeed and after never really getting close to winning and after missing the cut in three of his last five events, the 14-time PGA Tour winner and Ryder Cup player decided it was time to take a break and prepare for his entry into over-50s golf on the Champions Tour circuit
Perry turned 50 on August 10, qualifying him for the Champions Tour, and he is now set to make his debut on Friday at the Champions Tour's Administaff Small Business Classic.
"I've had a smile on my face this week," Perry told reporters this week.
"It's neat to get back with the guys you played with in your junior years. They've been calling me rookie all week. I have a hard time getting used to that. It's hard to believe I'm 50."
Looking back at his "bad year" Perry explained: "It seems I went flat this year.
"In all the years I was on the tour I felt like I needed to win. I didn't feel like I needed to win this year. It was just a letdown. We're going to rekindle the fire this off season and see what happens."
Perry says he is already feeling a lot more like his old self after taking time off.
"It's been a neat two days since I've been here," he said. "I've had all the guys coming up and welcoming me to this tour – Hale Irwin, Curtis Strange, Mark O'Meara, Ben Crenshaw.
"It's the who's who of golf. All these guys I've looked up to my whole career and who made me the player I am and they're all here playing."
Perry was a member of the 2008 Ryder Cup team and had a good year in 2009 with victories at the FBR Open and the Travelers Championship. He tied for second in the Masters and fourth at the Tour Championship, before he started to implode
"I'd kind of gotten burned out," he said. "I threw everything I have at the '08 Ryder Cup and it seemed from then on I lost focus. … I had a good 2009 but this year has seemed to be a very mediocre year. I didn't have goals. I was just plodding along."
Perry said equipment problems contributed to his poor 2010 season, starting with the demise of his beloved putter.
"It's been magic for me the last three years," Perry said. "It all started right there at Kapalua. I went into a funk putting this year. I re-shafted that putter four times, sent it back to Ping and it never looked the same again."
Perry said he since has changed every club in his bag except his 3-wood.
"It threw me for a little bit of adjustment, trying to figure what I can use and what I can't and I never got comfortable with anything this year," Perry said. "I didn't drive the ball, I didn't hit my irons well, so it was a new learning curve for me."