Why Casey will get a warm welcome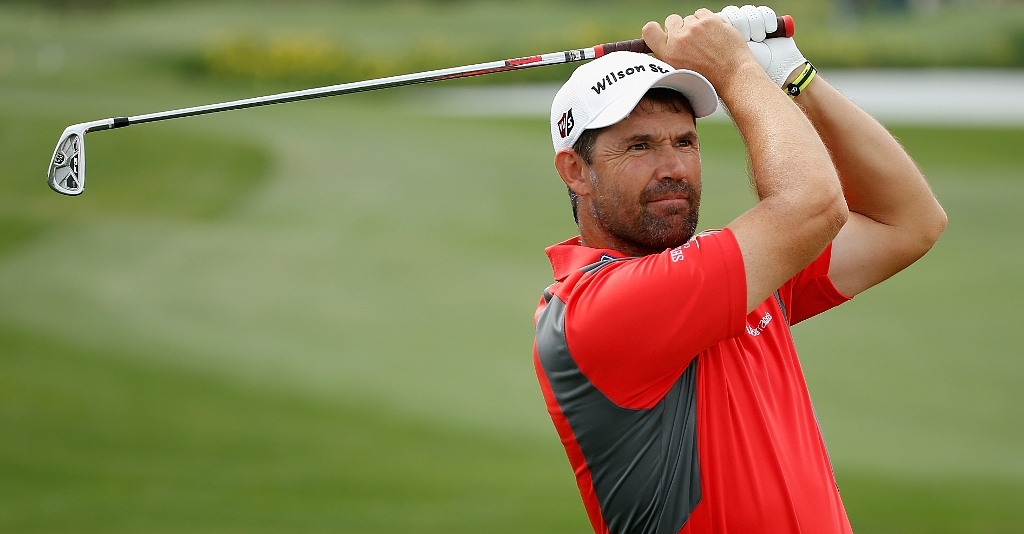 If ever a player is guaranteed a warm welcome on his return to defend a US title it should be Paul Casey in Houston.
If ever a player is guaranteed a warm welcome on his return to defend a title it should be Paul Casey at this week's Houston Open.
Five weeks ago Casey announced that he and his American wife Jocelyn were donating USD100,000 – £67,000 – to charities in the area.
"We make a great living from what we do, we really do, and you can do it for a very long time," world number five Casey told Press Association Sport.
"So I just felt 'why not?'. It was as simple as that.
"It's a big lump of money but we have already picked out a couple of charities. One is a therapeutic riding centre. Jocelyn loves horses, so it's great that we can help there.
"It's not about writing a cheque and stepping away. That's not why I am doing it. I'm lucky to have the career I do and I want to be involved."
A conversation with coach Peter Kostis before last year's event put the idea into Casey's head.
"I do a lot in the UK, my foundation has paired up with the Youth Sport Trust and there's a whole bunch of stuff going on, so with the economy going down at the time he said I should get something going in the States.
"When I got up at the prizegiving and they handed me a big floppy (million-dollar) cheque and the trophy I just felt that was what I wanted to do.
"The reason I'm sitting here in this position is that I was given opportunities growing up by generous people."
Casey was a graduate of a foundation scheme at the Foxhills Club in Surrey and added: "Without that my parents couldn't have afforded the scholarship for me to go to college in the States.
"I'm not pleading poverty, we weren't poor, but they sacrificed a lot. Dad worked for a reassurance company and was forced to retire early, while Mum did various jobs.
"But with me it's not a case of helping kids get to a career in professional sport. It's about giving them opportunities to improve their lives.
"The next thing I want to do is in Phoenix where we live. It may not have anything to do with golf, they've got a great children's hospital and already every year we buy bikes and give them to inner city kids.
"They come down to the fire station and all get one. You should see their faces."
Winning his first US Tour title was a huge moment for Casey 12 months ago, but it took a lot out of him too and that was not ideal for the following week's Masters.
"It would be great to be extremely tired after another win, but I think I'll cope better if I do make a successful defence," he said.
"It was my first PGA Tour win and it was a tough one with weather delays, so that made it a really long week. Hopefully that won't be the case this time.
"I was playing great, but was so tired at Augusta and made a few mental mistakes."
Finishing 20th was hardly a disgrace, but he knows he can do better than that. Much better.
"Augusta just suits my game and although my debut (he was sixth in 2004) remains my best there, I'm maturing as a golfer and a person every year.
"I've said this before, but I feel you have to be ready – although that does not guarantee a damn thing – to accept everything that goes with being a major champion in order to become one.
"I am more ready now than I've ever been. I'm not sure I was six years ago. Maybe the first year you're oblivious to that, but then you start thinking 'I can win this' and you have to be able to handle that."
Three wins in the first half of last year sent Casey shooting up the world rankings to third.
Second was attainable and if it had been known that Tiger Woods was going to take over four months off to sort out his personal life, then top spot was too.
Then, however, came the torn rib muscle last July which forced Casey out of the game for a similar length of time.
"We were doing a drill to get a bit of extension through the swing and all of a sudden something went," he explained.
"I didn't think much of it, but after hitting another ball I stopped, iced it and took anti-inflammatories."
He played the Open with it, managing 47th place, but had to retire from a world championship three weeks later, then pulled out of the USPGA.
"I didn't really know what I'd done until I went for an MRI after that. If I'd known what it was I wouldn't have even been there.
"It was traced back to the fact that my right shoulder blade was not working correcting and that put pressure on the rib muscle.
"I've worked hard to get it moving in a correct way so I can do the drill Peter wanted me to."
The muscle is still not back to 100% and will not be for a few more months, but reaching the final of the World Match Play in Tucson in February proved it was not hampering him any more.
And as a result it will come as no surprise to see him in contention at The Masters.
But first comes Houston and that warm welcome back.
Some turnaround for the man who caused such a furore with his "we properly hate them" remark about the Americans after the 2004 Ryder Cup.