Why Bjorn can't wait for Crans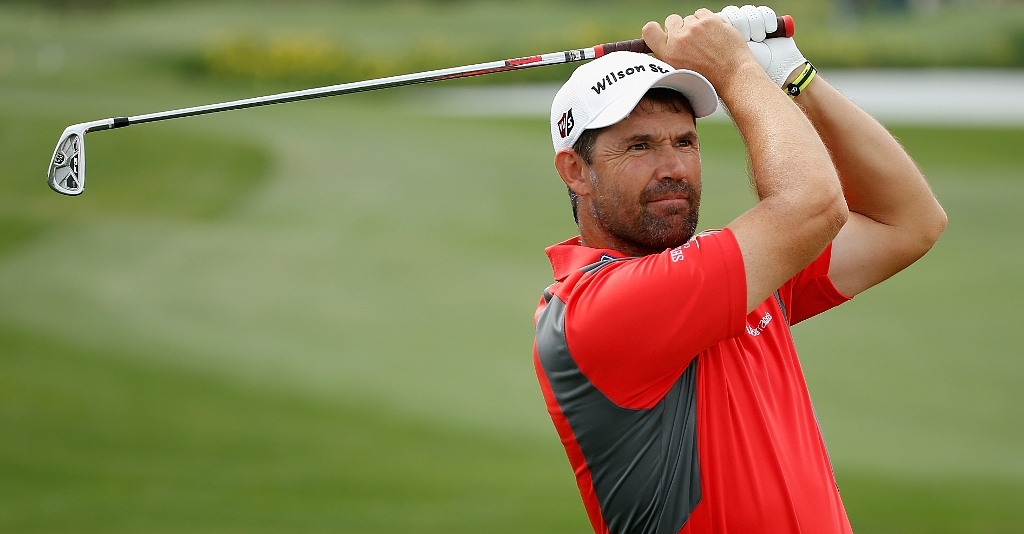 Thomas Bjorn can't wait to tee off in the Omega European Masters at the Swiss mountain resort course of Crans-sur-Sierre on Thursday.
And why not?
His victory in this event last year crowned one of the highest points in the Danish golfing icon's notable career, a sensational nine-under-par 62 in the closing round thrusting him to a four-shot victory over Martin Kaymer just a week after he had won the coveted Johnnie Walker Championship at Gleneagles.
Bjorn, who will serve as one of European Ryder Cup captain Jose Maria Olazabal's vice-captains in next month's Ryder Cup matches, told the media this week that he would always remember that thrilling Sunday as the closest thing he's ever had to "the perfect day".
"It was some Sunday last year; it was just amazing," he recalled.
"To shoot 62 on the last day was just remarkable, especially coming off a win at the Johnnie Walker Championship at Gleneagles. To go into the final day on a leaderboard that included Rory McIlroy, Lee Westwood and Martin Kaymer all up there and then to go on and win was just so special.
"It was right up there with my win in Dubai in 2001, where I played the last round with Tiger Woods.
"My finish in Crans was unbelievable; you almost feel like you're losing your chance and then all of a sudden you go bang, bang, bang – birdie, birdie, birdie.
"It so often goes the other way when you get too aggressive. It was close to a perfect day, it was one of those days where you just sit back afterwards with an amazing feeling. Even though I won the previous week I still felt I needed that win to prove something and I went and did it.
"I hadn't had the belief on the golf course and I needed last year. I needed to trust and believe that when it gets tough, I can stand up and hit the golf shots that matter. And I did that at Crans."
Nestled atop the Swiss Alps, Crans-sur-Sierre is one of the most picturesque venues on the European Tour and the tournament itself, which first took place in 1923 before becoming a European Tour-sanctioned event in 1972, has a list of famous former winners as long as your arm.
Seve Ballesteros (1977, 1978 and 1989) is one of its most famous winners. So are Sir Nick Faldo (1983), José María Olazábal (1986), Lee Westwood (1999) and Luke Donald (2004)."
"It's a great place in the players' hearts," Bjorn said. "It comes at a great time where it's been a long season and you go to Switzerland and there's good food and good fun and you maybe don't work as hard as you do normally.
"It's still growing as a tournament and you have all the memories of Seve and so many other great wins. It just sits well at the venue."
Bjorn isn't only one looking forward with a special interest to playing in the Omega European Open
Paul Lawrie, back in the Ryder Cup team after an interval of 13 years, will try to follow up his victory in the Johnnie Walker last week with a back-to-back win at Crans this week and so repeat Bjorn heroicfs of last year.
He is part of a field that includes the 2011 Open Champion Darren Clarke, two-time Masters winner Olazábal himself and in-form Englishman David Lynn, who finished second to McIlroy in the US PGA Championship earlier this month.
Someone worth keeping an eye on this week is Kristoffer Broberg.
One of European golf's most exciting up-and-coming stand-outs this year, the Swedish young gun gained entry into the event after he became the fastest player in Challenge Tour history to earn three victories – and with them, instant promotion to The European Tour .
The Swede won three times in his last four appearances in his Rookie season on the Challenge Tour, having made just one appearance prior to that and played his last four tournaments in a staggering cumulative score of 74 under par.