Who's this 'kid', Joseph Bramlett?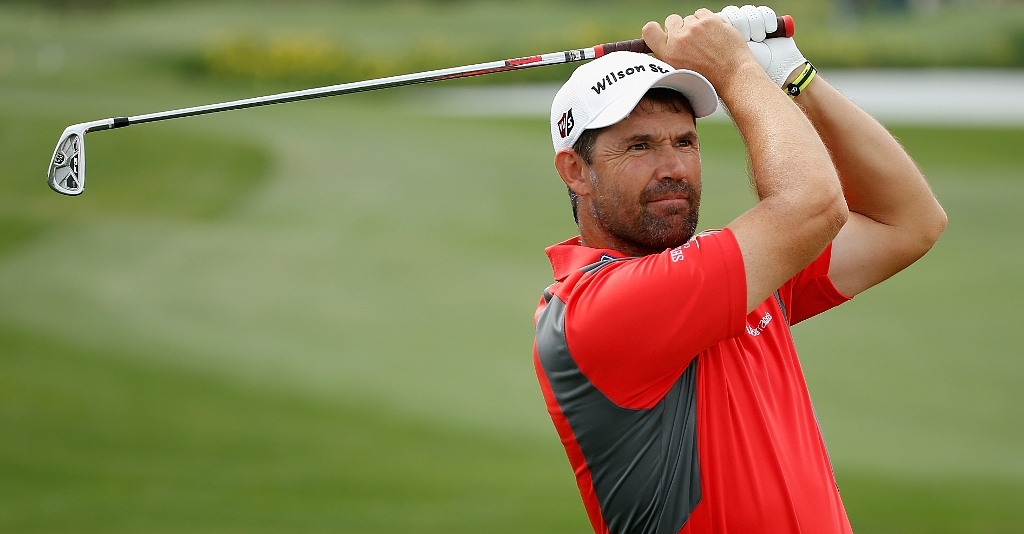 One of the 26 rookies unable to hit his US PGA Tour ball at Thursday's Sony Open 1st-round washout was Joseph Bramlett.
One of the 26 rookies unable to hit his US PGA Tour ball at Thursday's Sony Open first-round washout was Joseph Bramlett.
Joseph Bramlett?
You might not have heard too much about him just yet, but you might be hearing a lot more about him in the future.
And the Stanford University graduate doesn't intend this to be only because is the first golfer with an African American background since Tiger Woods to earn his place on the US PGA Tour.
Bramlett says he doesn't see himself as any different from any of the other rookies who will be fighting to make it in the grand arena of one of sport's toughest competitions – although it's very possible his desire to succeed may be stronger than some of his fledging rivals.
This is one of the things that comes through immediately you hear him talk.
"Every kid like myself grows up wanting to play on the PGA Tour, playing on the biggest stage, and this is what I've trained for and prepared for my whole life. It's very exciting for me. I've got a lot of opportunities." " Bramlett told the media at Waealia County Club this week
Bramlett, though not wishing to be viewed any differently to his peers, does concede, however, that the diversity he will bring to the Tour will enhance it
.
"I certainly think numbers will help," Bramlett said.
"If you constantly have fresh and different faces out there, in terms of the public eye, and you can have little kids growing up and seeing that there is such a diverse group of people on the PGA Tour, it can truly inspire kids to think that, "Yes, I can do it, too.'"
Bramlett, who will now tee off in the 144-man, first full field event of the PGA Tour season on Friday after Thursday's washed out, has signed an endorsement deal with Nike so he'll start his pro career with solid financial backing.
Hell also launch his pro career with a reputable caddie in AJ Montecinos, who was on the bag for YE. Yang when the South Korean beat Woods for the 2009 PGA Championship to establish himself as the first Asian to win a major.
And yes, Bramlett can also expect a helping hand from Woods, whom he already sees as a mentor.
Bramlett played in the Junior World Championship in a US team sponsored by the Tiger Woods Foundation.
As a freshman, he sat in Woods' living room and listened to stories with the rest of the Stanford golf team and his strengthened his bond with Woods when the then World No 1 visited to Stanford while in Northern California for the 2009 Presidents Cup at San Francisco's Harding Park.
When Bramlett qualified for the US Open at Pebble Beach, Woods played a practice round with him and all the attention has boosted the rookie no end.
"He's been awesome for me," Bramlett said. "He's really just kind of mentored me in ways that truly helped my game and just growing up as a young person."
Like Woods, Bramlett comes from a multiracial family. In his case his father is black ands his mother is white.
His father introduced him to the game while growing up in San Jose, California and he says he fell in love with the game even before he knew who Tiger Woods was.
Woods first became an influence when he won the Masters in 1997.
After he helped Stanford to an NCAA title as a freshman, Bramlett sustained two injuries that nearly wrecked his career – he hurt his right wrist when he slipped on a wet mat in the weights room and then sustained ligament and tendon damage in the same wrist when he fell over the handle bars during a tumble from his bike
He credits Tiger for the fact that he was able to shrug away the injury and put himself back on track to success.
"He just told me that you really have to put your problem aside and just do whatever you have to do to get through it,"Bramlett recalls.
"I think that applies not only to injuries, but to a lot of things in your life."
Bramlett made it through Q-School on his first try, passing all three stages and finishing high enough to qualify for the Sony Open and hopefully for Torrey Pines later this month and Pebble Beach.
In between tournaments he expects to face a fair number of questions. It's not what he'd choose, but it is what he expects.
He says: "Do I hope it won't be an issue? Yes, for sure.
Will it be? I don't know. Hopefully, I can leave an impact on the game that can help change things. Tiger had a huge impact, and I'm just one of several kids coming up right now. I think that by the time I'm done and sitting in a rocking chair, that hopefully this game will look a little different."
FOOTNOTE:
After opening with an under-par 71 and a 68, Bramlett at 139, was nine shots off the pace at the Sony Open, but most important, he did make the cut in his PGA Tour debut.