Whiz-kid Lexi makes LPGA History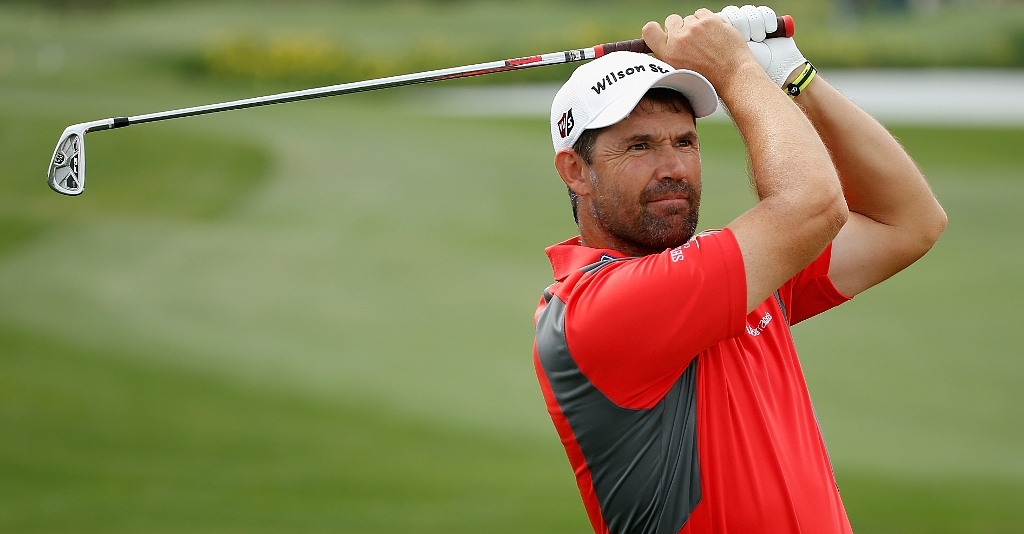 Golden girl Lexi Thompson made LPGA Tour history on Sunday when she became the youngest winner in its 61-year history.
Golden girl Lexi Thompson made LPGA Tour history on Sunday when she became the youngest winner in the 61-year history of the Tour.
What's more, she did it in style.
At just 16 years, 7 months and 8 days old and already ranked at No 124 when she came into the tournament, the American whiz-kid went out on the Robert Trent Jones Golf Trails Capitol Hill Golf Club and shot a closing 2-under 70 on it's tough Senator Course to secure her first LPGA Tour victory at the Navistar LPGA Classic with a 12-under total that left the second placed Tiffany Joh trailing by all of five shots.
Joh posted a 68 to finish at 12-under par.
Before Thompson's win, Marlene Hagge had held the record for the youngest winner on the LPGA Tour. Hagge was 18 years, 14 days when she won the 1952 Sarasota Open, an 18-hole event.
Before Thompson's weekend heroics, the youngest winner of a multi-round event on the LPGA Tour had been Paula Creamer, who captured the 2005 Sybase Classic when she was 18 years, 9 months and 17 days.
Thompson is no stranger to breaking records.
In 2007, she became the youngest qualifier for the US Women's Open at the age of 12. That same year she won the Westerfield Junior PGA Championship to become the youngest winner in Junior PGA Championship history.
Perhaps it's partly because golf is a way of life in the Thompson family.
Thompson's oldest brother Nicholas, 28, has played on the Nationwide and PGA Tour for the past four years. Her other brother Curtis, 18, is a freshman member of the Louisiana State University men's golf team and her father, Scott, worked as her caddie this past week.
"Just being there with my dad, he was like saying, 'Lexi, just enjoy that walk,'" Thompson said of coming up the 18th to a huge ovation from the crowd.
"He told me, 'I am going off to the side because I might cry.'
"You know, I definitely cried after I finished. Just finishing that with my dad on the bag, it was the greatest experience. I wouldn't be out here without my dad – and my mom, of course."
Thompson, who carried a five-stroke lead into Sunday's final round, held steady for most the day. She went through one tough stretch when she made two straight bogeys on the 11th and 12th holes.
But the 16-year-old held her composure as her lead was cut to three and thanks to making back-to-back birdies on the 16th and 17th she was able to once more increase her lead to five shots heading to the 18th hole.
After just missing a birdie putt that would have given her four straight rounds in the 60s, Thompson tapped in her par putt to complete her hugely impressive victory.
During the trophy presentation, Thompson announced that she would donate $20,000 of her $195,000 first-prize check to the tournament's official charity, The Wounded Warrior Project.
Tiffany Joh has become well-known on the LPGA Tour recently for the musical talent that she has shown in her You Tube videos, but the rookie has also been impressing with her golf. Her second place finish on Sunday was a career-best.
The Navistar LPGA Classic marked the LPGA's final event before the biennial Solheim Cup takes place next week at Killeen Castle in Ireland. All 12 of the US Solheim Cup team members and six of the 12 European Solheim Cup members were in the field for this week's tournament in Alabama.
Of the players who finished in the top-13, seven of them will be participating in next week's Solheim Cup. Six of those golfers will be playing for Team USA: Angela Stanford (3), Brittany Lang (T4), Stacy Lewis (T6), Morgan Pressel (T9), Paula Creamer (T12), and Juli Inkster (T14). European Team member Karen Stupples finished in a tie for fourth.
After play was finished on Sunday at the Navistar LPGA Classic, a send-off ceremony was held to wish all of the Solheim Cup competitors well during next week's event.
Golden ticket winners: Lexi Thompson, Tiffany Joh and Giulia Sergas punched their "Ticket to CME Group Titleholders" at the Navistar LPGA Classic, each earning a spot in the season-ending CME Group Titleholders event, which will be held Nov. 17-20, 2011 at Grand Cypress Golf Club in Orlando, Fla. The inaugural CME Group Titleholders, a season finale with a field made up of three qualifiers from every LPGA Tour tournament, is a format never previously used in professional golf.
Birdies for a cause: This year's Navistar LPGA Classic Presented by Monaco RV is going above and beyond to help raise funds for this year's beneficiary, the Wounded Warrior Project. The par-3 16th has been designated as the "military hole". Navistar will donate $100 for every birdie made during this year's tournament to the Wounded Warrior Project. Over the past four years, the hole has averaged 83 birdies. In addition, a member of the military will be on the green to tend the flag during tournament play.
During Sunday's final round the 16th hole notched 25 birdies which raised $2,500 for the Wounded Warrior Project. Over the course of the four-day event, a total of 97 birdies were made on the hole. Rolex Rankings No. 4 Na Yeon Choi hit a hole-in-one on the 16th during Sunday's final round, holing out with a 9-iron from 136 yards, and earned an additional $1000 for the effort. So the total donation for the week was $10,700.
TOP TEN LEADERBOARD
(USA unless stated, par 72):
271 Lexi Thompson 66 68 67 70
276 Tiffany Joh 68 75 65 68
277 Angela Stanford 73 69 69 66
278 Karen Stupples (Eng) 72 68 68 70, Brittany Lang 71 68 72 67
279 Meena Lee (Kor) 73 64 69 73, Stacy Lewis 68 68 73 70
280 Jenny Shin 70 70 72 68, Morgan Pressel 69 71 73 67, Jennifer Johnson 65 73 71 71