Where's your money going?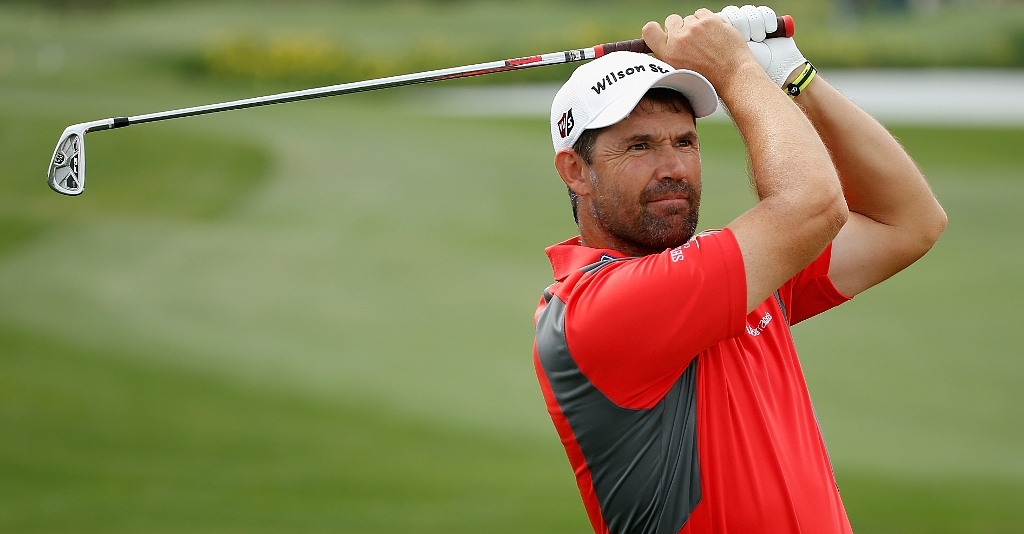 We ask some of the names in the industry who will win the Masters and who they fancy as the best outsider.
We ask some of the names in the industry who will win the Masters and who they fancy as the best outsider.
Harry Emanuel – Golf365 columnist
To win
In my mind Tiger Woods is the man they all have to beat. Personally I haven't backed him in the last few years as he seems to have peaked too early each season. This year he comes in fresh and seemingly in better form than ever before. If there is one man who can match him for putting nerve and short game skill it has to be Geoff Ogilvy. After three visits to the Masters he has the experience required and with three wins in his last eight tournaments he has the form.
Outsider
Everyone apart from Tiger is an outsider but at bigger prices Zach Johnson could be the man. He has done it at The Masters before and past experience is absolutely vital. He loves playing in Georgia and is also a winner of the AT&T Classic. He comes into this year's event with a win under his belt and third place finish last time out at the Arnold Palmer Invitational. If paired with Tiger in the final group on Sunday he is one of the few players that could handle the pressure.
Matt Cooper – Golf365 columnist
To win
Zach Johnson and Trevor Immelman are bound to disagree, but what most of us crave this year is an exciting finale. A Tiger-Phil shootout would, naturally, be even better – apart from anything else, aren't we due the opportunity to see these two scrap in a major? But at the risk of having Easter Egg all over my face, I'm going to side with Retief Goosen. I backed him six weeks ago, subsequently had second thoughts (worried that he hadn't proved himself recently in a high quality field), then celebrated his win in Florida on his favoured fast greens and am now hopeful that he can make a good fist of improving on his two near misses at Augusta.
Outsider
It might be pushing things to suggest that 2007 winner Zach Johnson is an outsider but the books don't have him amongst the favourites. He has always thrived in Georgia (he has three wins and two second places in the state) but in the last eight months he has stepped up a level winning in Texas and Hawaii. Three weeks ago he finished third behind Woods at Bay Hill so we know he's got form and don't discount the 'Calendar' factor. Johnson is a committed Christian who was inspired to win last time the event concluded on Easter Sunday.
Neville Leck – Golf365 staffer
To Win
Tiger Woods has to be my favourite – if he is contention on Sunday. When the pressure is on there is no man on earth who can come up with the critical shot at the critical time as well as he can, especially with his putter. This because no other golfer can focus more fiercely. And those sloping, nightmare greens at Augusta National, especially on the back nine and around Amen corner, are going to need as much focus as is humanly possible. For him his driving will be key, though.
Outsider
To me there are a number of good outsiders, not the least of them being last year's two-time major winner Padraig Harrington, two-time Masters champion Phil Mickelson and a back-on-the war path Retief Goosen, who has shown with his two US Open wins and with his recent victory in the Transitions Championship on the fast greens at Copperhead that he has the game again to win a Green Jacket as well. But beware Geoff Ogilvy. The lanky Australian has everything it takes, including the record and the temperament to win his second major and he is my dark horse by a hair.
Mark Roe – ex-player/Sky TV analyst/coach
To win
Of course, one name can be written in gold pen in capital letters at the top of the list – Tiger Woods. He has won four times at Augusta and although he has only played in three individual tournaments since a nine-month injury-lay-off, he rightly arrives here as the clear favourite. There is no doubt that he is the man to beat once again. His victory in the Arnold Palmer Invitational proved he is right back on the top of his game – and I saw enough from him at the Accenture Match Play and the CA Championship to suggest that his injury problems have not diminished his talents. I've no doubt he has been setting himself up to peak at Augusta and it would be foolish to bet against him winning major number 15.
Outsider
Don't be fooled by the fact he didn't win a tournament last year, Lee Westwood is a world-class golfer and he is improving all the time. He has achieved everything there is to achieve in this game – except win a major – and I know for a fact he is determined to put that right in 2009. He was within a whisker of victory at the US Open, so he knows he has all the right components and I feel the fast greens of Augusta will suit him.
Sarah Stirk – TV presenter
To win
My heart says Tiger, my head says Phil. Actually they both say Tiger but I thought I would break from the trend! Phil Mickelson has a great shot though, his short game has been sensational this year and if he can keep his driver on the straight and narrow, he could well walk away with his third green jacket. What we'd all really like to see is a Woods v Mickelson shootout and, taking into their current form, there is no reason why this couldn't happen. Bring it on!
Outsider
Nick Watney – 8 events, one win, one 2nd and one 3rd place finish. Not bad eh? The young American has been in outstanding form this year. Coached by Butch, he worked exceptionally hard on his putting during the off-season, and it shows. He's one of the PGA tour's hottest young prospects, and if he can maintain his consistency and retain his confidence with the putter, Watney could be in with a chance at Augusta. I like Goosen too, good Masters record and picked up a win recently in Florida at the Transitions Championship.
Andy Thorp – Sky Bet golf odds compiler
To win
I think Tiger and Phil are both worth taking on this week although you can obviously make a good case for either of them. My money is on Padraig Harrington completing the third leg of "The Paddy Slam". Fifth and seventh the last two years and is obviously preparing his game Nickalus-like to reach a peak for the year's first major.
Outsider
I am going to plump for a player that has actually missed 4 out of 6 cuts here but has not played since the course was lengthened and I think coupled with potentially slightly slower and softer greens Kenny Perry could very well find Augusta a lot more to his liking than he has in the past. He has carried on last year's form with a win this year and is another player like Zach Johnson who plays with a big old draw which is always meant to suit Augusta.
Chris Robinson – totesport golf odds compiler
To win
I think if the course plays long as has been suggested then Tiger won't be beaten despite not yet