What Westy wants for his birthday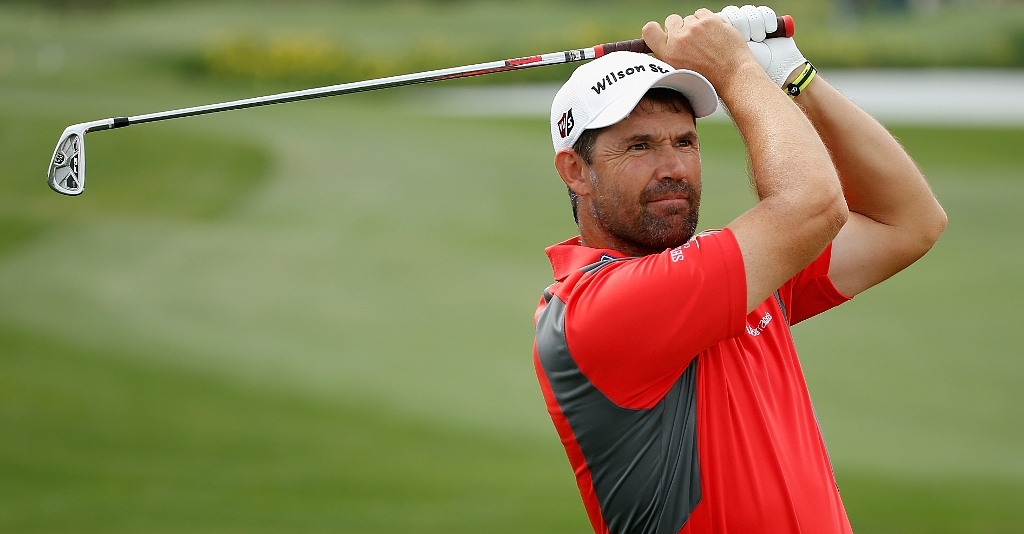 Lee Westwood would like nothing better than to give himself the Indonesian Masters as a birthday present.
Lee Westwood's will turn 38 on Sunday and England's World No 2 would like nothing better than to give himself the Indonesian Masters title as a birthday present.
Westwood, who has skipped the European Tour's Volvo China Open and The Heritage in the US and is the stellar name in the field for this week's Asian Tour event, is favoured to win his first title since his St Jude Classic triumph on the US PGA Tour in June last year.
The stocky Englishman is mindful that he will have to overcome jet lag and the Indonesian heat and added: "It will be nice to win because my birthday's on Sunday, but it will be difficult as there are a lot of strong players out here."
Some of these include the three-time Asian Order of Merit champion Thongchai Jaidee of Thailand, Gaganjeet Bhullar of India and Siddikur of Bangladesh.
Westwood, held the World No 1 ranking for 17 weeks until he was displaced by Germany's Martin Kaymer in February, is aware that he needs to up the quality of his putting to return to the winners podium in Indonesia.
"I've been playing okay," he said here this week, but I haven't had many great results.
"I played well in the Masters, but didn't putt very well," said Westwood of his 11th-place tie at Augusta National where he finished second last year.
"I had a few other decent results, but nothing too spectacular, so I'm looking to have that one week where everything comes together."
Returning to the game after a back injury, Thongchai, 41, inn the meantime, is hoping to draw inspiration from his victory in Indonesia in 2009.
"I won in Indonesia before and I'm feeling confident. There is quite a strong field here. We have Lee Westwood and all good Asian Tour players but if I putt well, I think I have a good chance of winning," he said.
Thongchai, who will be paired with Westwood and Siddikur in the first and second rounds, believes putting will be the key to victory this week.
"This is a new event in Indonesia and I decided to play here to support the Asian Tour. There is a lot of young talent here which is exciting for golf in Asia. Anyone can win this week and putting will be very important because the greens are tricky," said the Thai, who has won an unprecedented 13 Asian Tour titles.
Rory Hie, one of the young talents who will lead the local challenge this week, echoed the sentiments of Thongchai.
"The key here is getting to know the greens. The fairways are wide so this week will be a putting competition," said Hie, the first Indonesian to earn an Asian Tour card in 2009.
He had the opportunity of playing a nine-hole practice round with Westwood on Tuesday and hopes to put the experience to good use this week.
"There are a lot of really good players but I'm pretty excited to see how my game compares to these legends. It was nice seeing how Westwood hits the ball and practices. It was a good learning experience for me and if I play my best, I think I will finish in the top-10," said Hie.