WHAT THE PROS SAY ABOUT GALLERY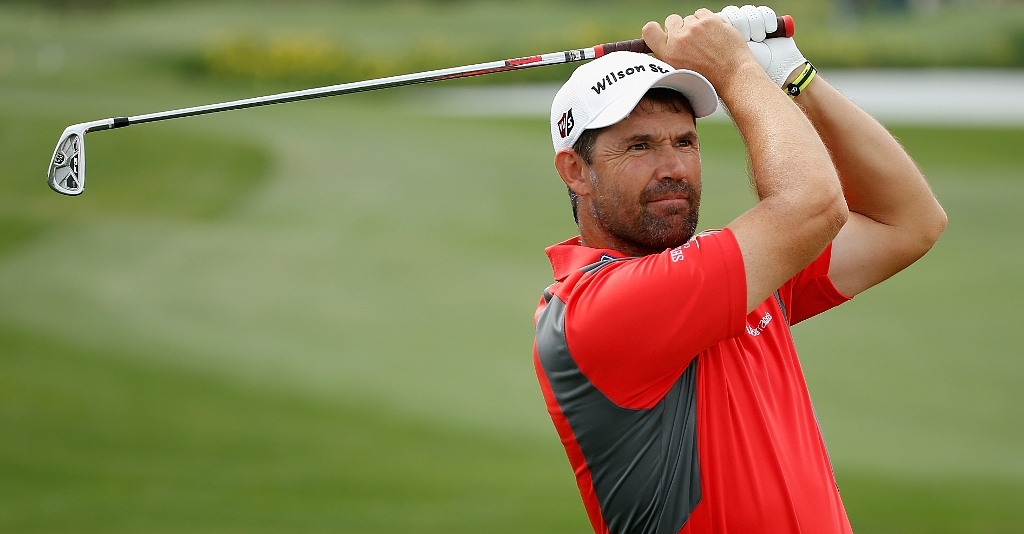 Is The Gallery Golf Club's South Course a thinker or basher's Golf course and is it alive with risk and reward? Listen to the pros…
The Gallery's South Course is all about risk and reward. To go over the water or not go over the water? Decisions, decisions, decisions. That's part of what makes this desert links at Dove Mountain a special golf course – and here is what the players were saying about it prior to Wednesday's start of the WGC-Accenture Match Play Championship.
Defending champion Geoff Ogilvy on making the right decisions:
"In match play, all you're trying to do is force your opponent to hit a shot he isn't comfortable hitting. There might be a guy who wants to lay it up on a par 5, but then his opponent pulls out a 3-wood and hits it on the green, and now he has to go for the green."
"The funniest part about golf is watching us struggle with the decision whether to go over the water or not go over the water, should I go for it or not go for it. That's the funniest part about watching golf, isn't it?
"If you've got four par 5s that you can reach and two par 4s that you can be driven, then you've got decisions, that's for sure. It's nice to have a few holes like that, but this one you're going to have more holes (than usual) like that I'd suggest. Whenever you have golfers making decisions they don't want to make, golf is a better game to watch. That's what's going to happen here.
The Gallery project manager Wade Dunagan on what scores will be possible:
"I will go out on a limb and tell you that I think that if someone is going to aim at 5 or 6 under par, they're going to get beat rather easily. There are a lot of birdies out there."
Brett Quigley, the 63rd ranked American who faces Jim Furyk:
"I love the (match play) format, because it fits my style. I make some bogeys, but I make a lot of birdies – and they win holes."
Gallery GC's head professional Paul Nolan on the Stick and Carrot/Risk and Reward aspect of the event:
"There's going to be a lot of birdies, some eagles. There will be a lot of risk and reward from the green complexities alone.
Nolan on hole No. 12, a Par 4, 362 yarder, for example
"This is where all the fun is. It's a very drivable par 4 with a lot of risk/reward. You'll have to hit almost a perfect second shot. Even though it will be a 50-yard pitch, it will make them pucker a little.
Of hole No 17, a par 5 of 601 yards, Nolan says:
"Now that will be a fun risk/reward hole and reachable. Winds will have a lot to do whether they go for the green with shot No 2 or not. Depending on hole location, the pros may prefer to get into position for a full wedge. How one stands in the match will tell you whether to take a chance or not"
Nolan again on hole No 1, a reachable par 5, 588 yards long:
"You have to be careful. If you miss a little to the left, it's down in the wash. Go left too much on the fairway and there is a bunker.
And Nolan once more on the 250-yard par three:
"Location should have everything to do with the way this hole is played. If you miss a little, you're downhill, plus there is a knoll by the bunker to the right. And if you hit it long, it will go down the slope into the desert."
(Nolen's comments are from an interview published by the Tucson Citizen.)
Golf365's Harry The Hat on how Gallery South Course compares with La Costa:Wade Dunagan again on course strategy this week
"The fairways are reasonably wide so it doesn't create a problem for all levels of abilities. The idea is that more people can play in a comfortable, beautiful setting. Strategy (at the South Course) is dictated by deep and difficult bunkers."
(Dunagan as quoted by Colorado Golf Magazine).